Every government around the world has an agency that oversees the transportation policies and regulations set forth by the country. These departments have a great responsibility today. Specially, with the conditions that exist in the world today and with the ever-expanding modes of transportation that come up. People are adding more vehicles and vessels to their ownership each day. And the agencies need to keep proper track of each vessel. That way they make sure they are abiding by the current laws and policies. Transport Canada plays a vital role in the protection of the waterways in Canada, and they enforce important legislation.
Taking Care of the Waterways of Canada
One of the important roles the agency has in Canada is to oversee the waterways. Transport Canada also enforces the regulations regarding ships and vessels. The agency has a department that oversees the registration of vessels in Canada. Canadian boat owners can get the documentation and certification they may need for their vessels from this office. It is important that as a boat owner you are aware of what your obligations are for registration. It's also vital that you file the proper paperwork when needed. That's the best way to keep your boat in the water legally.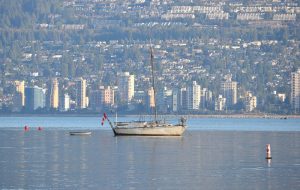 Registration of Vessels in Canada
Transport Canada handles the registration of boats in Canada. Still, you may find that filing paperwork with them can be a bit frustrating. You can print out the necessary forms you need from their website. Forms and documents need to be mailed to their offices for processing. This is something that can take a long time on occasion. There is a lot of room for error in this process that can slow you down. That's why here at National Vessel Registry Center Corp., we seek to make things better for you.
Get Your Canada Registration Easier
At National Vessel Registry Center Corp., we make dealing with Transport Canada much easier for you. We are an outside agency that can file applications and paperwork with the department for you electronically to make things more efficient. You will find all the forms you need right on our site. And you can fill everything out, upload your documentation, and let us take care of the rest for you. You can get your paperwork filed and received much faster. That way there are fewer headaches and faster success for you.