Whether you are using a kayak, a tiny canoe, a big fishing boat, or even a yacht, it makes no difference. The plain fact is that while sailing the vast Canadian waters, you need to be properly registered with Transport Canada. Any boat that is used for business purposes has a marine mortgage, or plans to travel beyond the country must be registered. Should you find yourself in a position where you're thinking, "I think I lost my boat registration", well fear no more. In this small blog post, we'll tell you how to handle the situation.
Losing a Boat Registration
Several documents must be presented as hard copies in order to be accepted as official documents. There are exceptions, such as the case of leases and contracts, which are just two examples of the types of documents that can now be stored and used solely as digital copies under certain circumstances. On the other hand, take into account documents like your passport or license. You can only use these when you actually present a physical copy of them. The same applies to the boat registration you have for your Canadian boat. For the purpose of using and enforcing your claim of ownership and registration of the vessel, you must always have a legitimate physical copy on hand. What should you do in the event that your registration certificate is lost or damaged in light of this?
Understanding All the Forms and Documents
If you own a boat, you are aware of the paperwork that is part of the pleasures of sailing. You must complete the appropriate documents if you want to change your boat's name, port of registry, transfer ownership, or apply for registration. Any Canadian seafarer would benefit greatly from using a private company that specializes in processing these documents. By sending your paperwork through such a service, you could be able to save a sizable amount of time and money. The less time you spend writing, the more time you have to explore Canadian waters.
Requesting a Registration Replacement
Fortunately, you don't need to redo the registration process for your vessel if you lose your boat registration; the previous registration will still be valid. Although you don't physically own it, your registration is still valid in theory. To get things back to how they should be, you must submit an application for a certificate of replacement to Transport Canada. By doing this, you will be able to get a replacement certificate for the lost one that is an original copy. You can either handle this directly with Transport Canada or, if you want the process to be simpler for you, with us at the National Vessel Registry Center.
What then are the requirements for the application itself? You might be surprised, but fortunately, there are not a lot of requirements. Simply look for the replacement certificate request form on our website's menu to get started. You only need to fill out the official number, the name of the vessel, the port of registry, and the reasons for requesting a replacement. After that, all you have to do is enter your contact information and pay the processing fee, which is $135 Canadian at the moment. Pretty basic, yes? As we previously mentioned, you could conduct this business directly with Transport Canada, but by doing so here, you won't have to stress about potential errors with the handling and processing of your "I lost my boat registration" package.. We have the tools and experience necessary in order to have both your certificate and peace of mind when doing all the necessary paperwork. 
Is it Similar to Updating a License or Registration?
Your personal information will need to be updated on the application. For instance, you must notify Transport Canada if you move to a new address or make any changes to your pleasure boat. Your license will always display the most recent, accurate information thanks to the update application. Failure to renew your license could result in issues that prevent you from enjoying yourself while operating your boat on the open sea. Your name, address, phone number, and license number are the only pieces of information needed on this short form. You must also provide the name of the secondary owner on your revised license if there is one.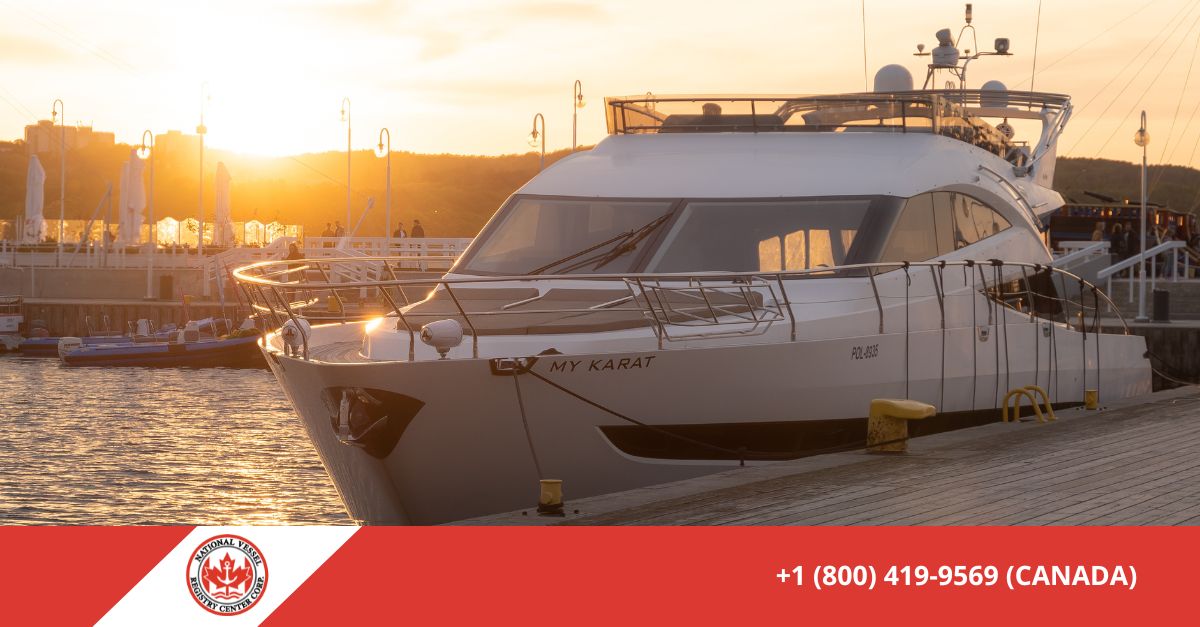 A Website For All Your Boat Registration Needs in Canada
We can assist you with everything related to your Canadian boat registration, whether you are registering a new vessel or obtaining a new certificate. Whether it is for a new registration, transfer, or ownership change, it is our commitment to make every documentation process simple for you. You can easily fill out all of these forms and more on our website. Please feel free to contact us at info@canadianvesselregistry.ca or by phone at (800) 419-9569 if you have any questions.