On contemporary recreational boats, there is no shortage of family-friendly activities. However, before you start planning any of the new activities we're about to introduce, there is an issue that must be tackled first. must approach: ensuring that you are legally licensed to sail your boat around Canadian waters. Depending on your boating needs, you might need a Canada Pleasure Craft License (PCL) or a boat registration. Taking this into account, we'll give you more details about it as well as some fun family activities.
We are certain that you are familiar with the usual activities that keep everyone occupied, such as swimming, fishing, playing with floaties, and having a great family meal. However, what about the remaining time? This might be something important to consider if you intend to take a longer voyage. The ocean is the greatest natural wonder on earth. When on a boat, there is always something to discover and a new activity to learn, regardless of whether you are on a lake or in the ocean. Without further ado, here are some excellent entertainment ideas to add to your list of family boating activities.
Visit Marinas
Visiting various marinas is also a fun way to meet fellow boaters and discover the local area. If possible, choose a marina with a restaurant and an outdoor play area for children. The restaurant visit is often sufficient to earn you free dock time at the marina, and the children will enjoy exploring a new playground. Obviously, this is also a great time to walk along the docks and look at different boats.
Aquatic Toys and Gadgets
This is a great addition to complement pretty much any other activity mentioned here. If your children are old enough and your boat is large enough to accommodate the necessary equipment, try water skiing, wakeboarding, kneeboarding, or tubing. Some of this equipment is available for rent, allowing you to try out multiple watersports before committing to one. Snorkeling is also appropriate for people of all ages and can be a fun learning experience.
Golfing
You read that correctly! When you've tried virtually every other activity while at sea, why not plan a round of golf on your next boating excursion? You could bring your own putting green and make it as authentic as possible, or you could practice your long drive by rigging something in the water. But never trash! Simply throw out a floatable inner tube and practice hitting biodegradable golf balls toward the target, and voila! Golfing at sea
What Is the PCL Procedure?
If you wish to obtain a license to operate a pleasure craft, you must submit an application form. Applications may be submitted electronically via the T.C. website or by regular mail using a downloaded application packet. By utilizing our website at the Canadian Vessel Registry, you may obtain your pleasure craft license much more quickly and also find answers to all of your questions on boat licensing and registration. The online form is bilingual (English and French), allowing you to complete it in the language with which you are most comfortable. Everyone at the National Vessel Registry Center has worked diligently to make our software as user-friendly as possible.
Treasure Hunt
Depending on the ages of your passengers and the size of your vessel, you can organize a small treasure hunt on your boat. You could try to use treasure maps, and a cool prize may be something valuable that the winner gets to keep.
Arrange a Pirate Day
You can throw a pirate party for children with a little bit of planning in advance. This would tie in nicely with the previously mentioned treasure hunt concept. It would also be an excellent birthday party theme for almost any child or adult. Nowadays, you are sure to be able to find many musical playlists to set the appropriate mood. Also, be sure to get the necessary costumes and accessories, such as a pirate sword, as well as the necessary pirate flag.
Where to Submit an Application for a License for a Pleasure Craft
An application for a Canada pleasure craft license can be obtained through Transport Canada, the federal department responsible for regulating marine traffic. However, their website is occasionally sluggish, and their application is vague. In addition, errors in the application may result in license issuance delays or the danger of incurring expensive fines.
If you are in a bit of a rush to complete your paperwork before summer ends, it would be quite helpful to have someone with knowledge in the field review it. This is what the National Vessel Registry Center is responsible for. We are a third-party business that provides an SSL-encrypted website with a secure electronic mechanism for obtaining any Transport Canada papers you require.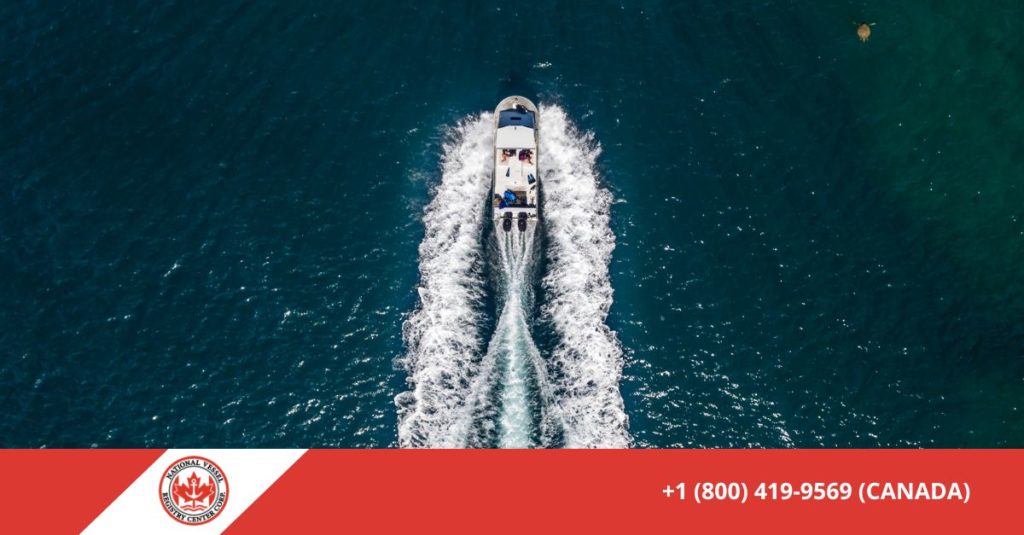 Get The Best Assistance Today!
These recommendations work equally well for day trips and longer journeys, and they are ideal for creating lasting memories. Family boating vacations are opportunities to slow down and appreciate life's simple pleasures. Being on the water is filled with simple pleasures such as sunshine, great views, wind, a slow pace, relaxation, good company, and even better drinks and food.
If you're seeking assistance with your application for a Canada pleasure craft license, look no further. Rather than dealing with the bother of paper applications, you can acquire your PCL fast and easily by completing our secure online application.