If you are selling or passing on the ownership of a boat, you also need to pass on the corresponding documentation. This will both officialize the sale of the boat and make sure that the new owner has all the necessary paperwork to legally establish ownership. This process doesn't have to be that complicated, but it does require some attention to detail and some care put into it. Don't worry, here at the National Vessel Registry Center, we can guide you through your boat transfer of ownership in Canada.
Transferring Your Boat Ownership
When you first acquired your boat, you applied with Transport Canada for either registration or a pleasure craft licence, depending on the type of vessel. Now that you are letting go of the boat, you will also need to let go of its documentation. This means that you need to go through the basics of a boat transfer of ownership in Canada, and that, as most things, will require a bureaucratic process. Let's go over the step by step process that this transfer calls for and what you will need to do as part of it. With our help, your Transport Canada registration will be in the hands of the new owner in no time.
What Forms to Submit
In order to pass on vessel documentation, be it registration or a licence, you will have to submit the corresponding forms for transfer of ownership, both of which operate in very similar ways. You can find both forms here on our website, where you can also fill them out and submit directly to Transport Canada without any issues. Once you've taken care of this, it will only be a matter of weeks before the request has been processed and the documentation is now under the name of the new owner. It's worth noting that this is a process that needs to be done by the relinquishing owner, not the incoming one, since they are the ones in charge of transferring it forward.
Vessel Bill of Sale
It will be very important for the new owner of the boat to receive a certified copy of the bill of sale. Why? Because this is the document that, going forward, will serve as proof of purchase and ownership of the vessel in question. Remember when you yourself received a bill of sale upon buying your boat? Well, now the new owner will have to receive one too. Don't worry, you can make sure that you provide a bill of sale with all the proper documentation and paperwork through our platform. After all, the National Vessel Registry Center is here to help you through every step of your boat transfer of ownership in Canada.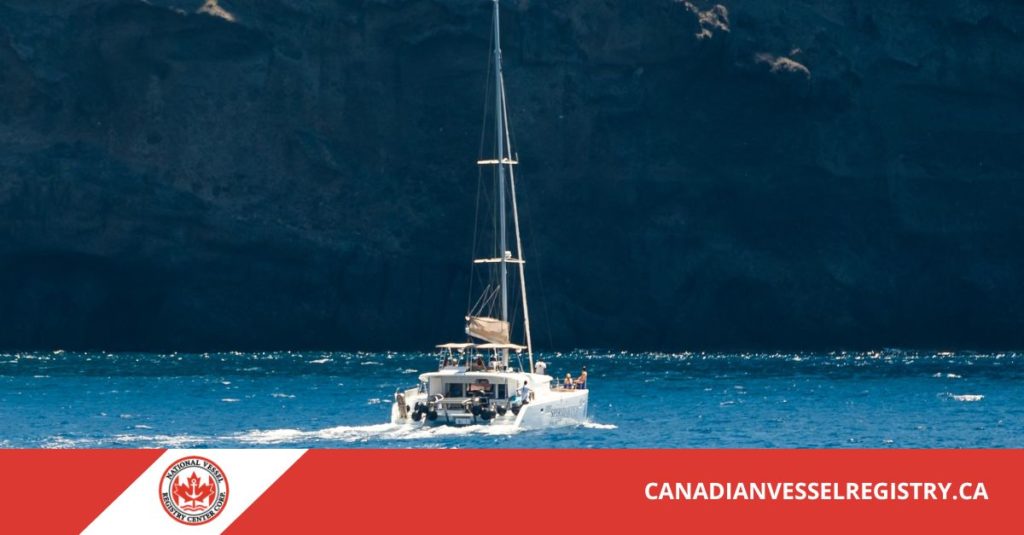 Submit a Boat Transfer of Ownership in Canada
Boat documentation, like any other kind of bureaucratic paperwork, can be very inconvenient and tedious to deal with. However, that doesn't have to be the case, at least not when you can count on the National Vessel Registry Center. Our platform is here for you to easily and smoothly submit your forms, pay the application fee, and receive your documentation as soon as possible. You can find all the relevant forms here on our website and, should you need any help at some point, you can always contact us through the number and email address found above to receive the corresponding assistance.