Owning a boat is a great way to enjoy the outdoors, whether you're fishing, boating, or even cruising around the lake. But owning a boat comes with its own set of challenges. For starters, one challenge is finding a good deal on a boat. Privately selling and buying a boat can be challenging, especially if you don't have much experience. Luckily, in this article, we are going to talk about how the transfer of boat ownership using our site. The National Vessel Registry Center service allows you to register your boat in Canada and also provides information regarding the registration status of your boat.
How Can I Transfer Ownership Of My Boat?
You must fill out the proper form in order to transfer boat ownership. Vessels listed on the Canadian Register of Vessels require a Transfer of Ownership application. This will give the new owner official ownership of the vessel. Remember that this procedure is different from the one used to transfer a pleasure craft license, which does not serve as evidence of ownership and must be reported to the Service Canada Pleasure Craft Licensing Center.
To complete the transfer of the vessel's Certificate of Registry, any mortgages that are registered against it must either be discharged or transferred. Additionally, you must be a Canadian citizen, a permanent resident, or a Canadian registered corporation in order to be eligible to register as the owner of a boat in Canada and submit an application for boat ownership transfer (see more below).
Changing the Owner of a Registered Boat
We have the form you'll need to transfer ownership of your vessel if it's registered with Transport Canada (or to have it transferred to you). The "Application for Transfer of Ownership for a Registered" vessel form specifically. Again, this only applies to registered vessels; pleasure craft vessels are not included. We also provide "priority request/rush processing" services in case you require this to be processed a little more quickly. In other words, we'll put you in front of the line. A word of caution: if the boat sale is unsuccessful, we are unable to issue refunds. Therefore, only use this form if the sale or purchase is a certainty.
Transferring a Pleasure Craft Licenced Boat
The process is similar to transferring ownership of a registered boat (as discussed above). If you own a pleasure craft, you must sign the back of your vessel license to transfer ownership to the buyer. You then give them the document. After that, they have 90 days to finish and sign the vessel license's reverse side. We are aware that a large number of other boat owners on our site enjoy boating with their loved ones. Taking that into account, we've made it easy for you to apply for the necessary transfer forms on our website if you have a pleasure craft and a license for it. In this case, you should make use of our "pleasure craft license transfer form." You can access and finish them virtually anywhere as long as you have an internet connection, just like with all of our other forms.
All The Forms You Need On Our Site
On a small side note, maybe you've given someone else owns and are now searching for a new boat. Alternatively, perhaps you recently bought a vessel from someone else and want to make sure you have all the necessary paperwork to comply with the authorities. Remember that we can assist. You can find all the various types of Canadian vessel documentation that you might require on our website. The Small Vessel Registry forms, as well as Pleasure Craft Licensing, vessel documentation, and more can all be found here.
Application for All Your Transfer Needs
There are some documents and information elements that will be required in order to complete the boat ownership. The name and the official number of the boat must be provided as the first two details for the transfer of boat ownership. Describe any unique circumstances, if any. Additionally, you must include the previous owner's details, including their full name and physical address.
Lastly, regarding which entities can qualify for a transfer of boat ownership, all of the following are eligible: a Canadian corporation, an Indian Band registration with the Department of Indian and Northern Affairs, band membership, and Canadian citizens or permanent residents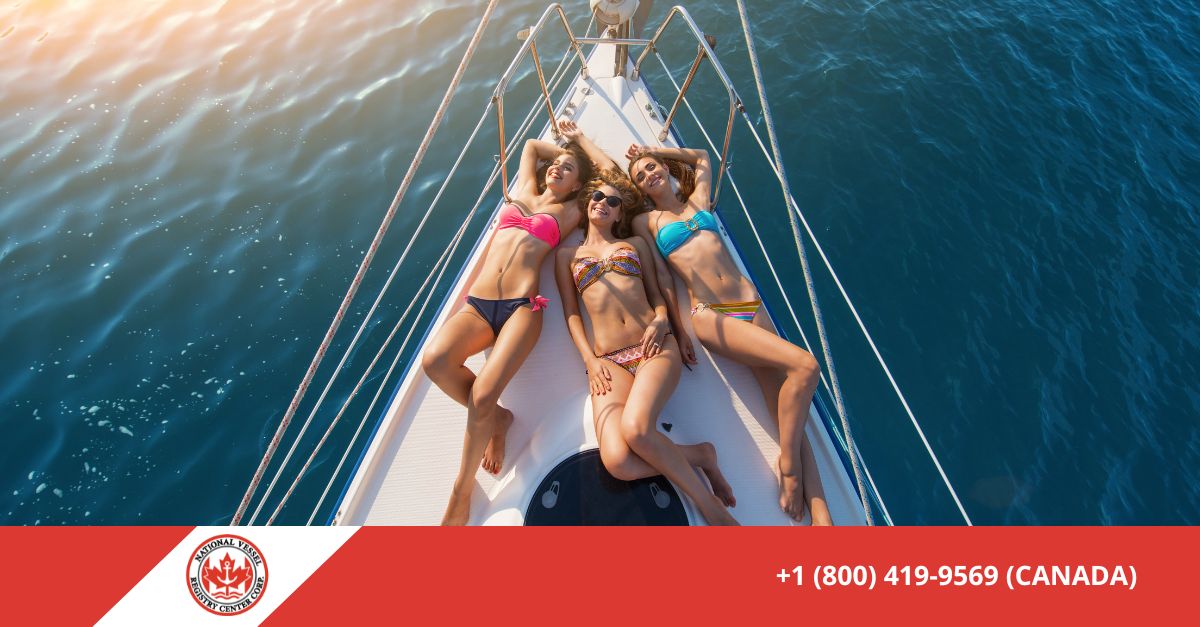 A Faster and Simpler Method Using Our Site
We are aware that many people would just like to get the ownership of a vessel transferred and get all the paperwork done. Fortunately, we can help in that situation. You can fill out these forms from virtually anywhere and on any device as long as you're connected to the internet because we've optimized our site for mobile devices. Therefore, you can basically fill out these forms while standing next to the person to whom you have transferred your vessel. Should you have any questions regarding the transfer of boat ownership or how to use any of our forms, please don't hesitate to contact us or visit our site.