Through the years, boating has developed into a popular pastime in Canada. We here at the National Vessel Registry Center believe that having fun on a boat shouldn't be a difficult activity. Your only concern should be getting your equipment and friends ready; you don't want to waste time and energy on paperwork. It makes sense for us to make it easy for people to register their boats, given all the benefits and perks associated with boating. People who enjoy boating should have easy access to the needed forms. We have made a set of easy-to-use, secure online forms to help you safely complete your Ontario boat registration.
What's Ontario Registration All About?
Before you can move on to the next stage of your maritime journey, you need to first gain an understanding of the boat registration process in Ontario. Contrary to licensing, you could say that boat registration is voluntary. However, it may be a good idea to do so in order to protect your financial investment. If you know everything there is to know about the registration process, you will be able to navigate the waters of Ontario with confidence, knowing that your boat is properly registered.
Do I Need to Register My Boat?
Before beginning your search for any forms online, it is recommended that you first make sure whether or not your vessel is required to be registered. If you want to own a ship in Canada for weekend trips and bring your friends over for recreational purposes, all you need to do is submit an application for a pleasure craft license. If you want to use your boat for commercial purposes, such as fishing or transporting cargo, then you need to follow a different route.
It is mandatory in Canada to register any boat that will be used for commercial purposes. This also applies to all vessels that have engines that have a minimum output of 7.5 kilowatts (10 hp). There are two distinct types of registration: registration for small vessels and registration for vessels sailing in Canadian waters. The gross tonnage of a commercial boat is the main factor that determines what paperwork it needs to be registered.
What Are The Steps Involved In Registering A Boat In The Province Of Ontario?
Obtaining a vessel registration for your boat from Transport Canada on your own can be a difficult task to undertake due to the various steps involved. One possible first step is to visit Transport Canada's website and complete the necessary paperwork there. You might think this is easy until you actually visit the site. You will be able to download many different kinds of forms, but it might be hard to figure out which one is right for you.
Once you have tracked down the appropriate forms, complete them manually using a pen and send them off to the appropriate government agency. When you're trying to get the most out of the time you have available, it's fortunate that a private service such as ours can be of assistance to you.
A Friendly Portal For Your Boating Needs
At the National Vessel Registry Center, we offer streamlined online forms for all of your document needs, including forms for registering your vessel, so that you can complete these tasks quickly and easily. If you decide to work with us, you can be sure that your application for registration will be processed quickly and correctly.
Before you register your boat with Transport Canada, you need to make sure you have a few things available. It is necessary for you to have a government-issued identification card or document, a certificate of ownership, enough money to pay the fee, and three potential names for your vessel. Because Transport Canada requires unique names for all boats that are registered with them, it is always a good idea to have some backup names.
After we have reviewed your application and the documents you provided in support of it, we will issue you a provisional registration that is good for a period of ninety days. You shouldn't have to wait more than a few weeks to get an official copy of your 10-year registration in the mail.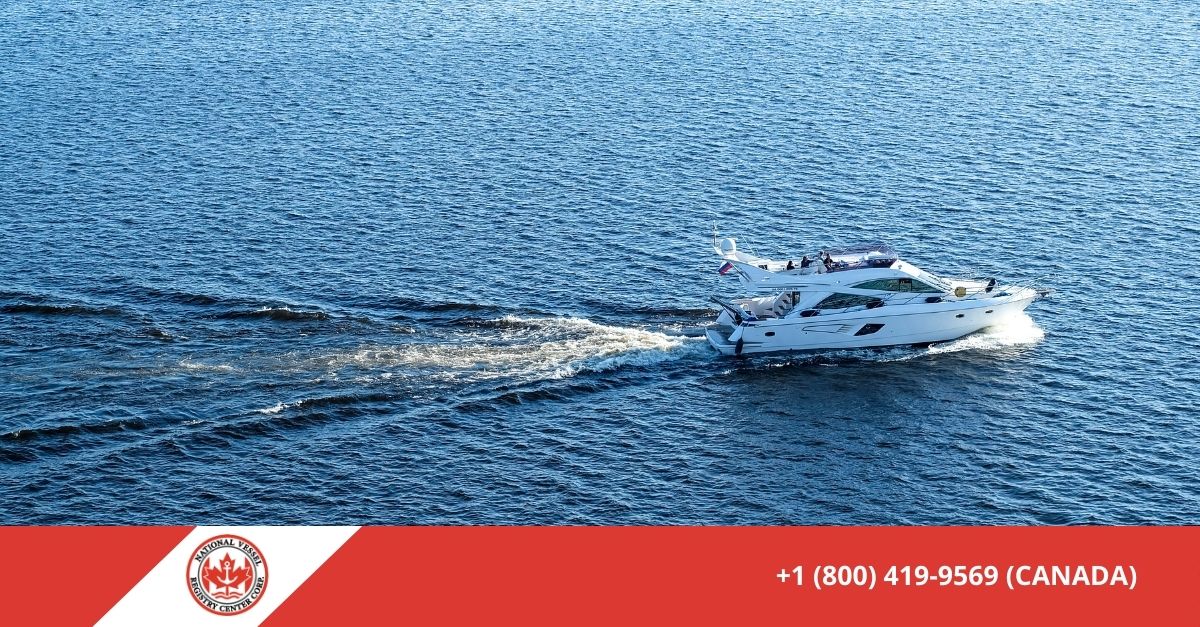 An Easier, Online Solution
By this point, you most likely weren't thinking that owning a boat would involve quite so much paperwork in its purchase and maintenance. The National Vessel Registry Center offers a hassle-free method to complete your Ontario boat registration with Transport Canada. Rather than laboriously filling out handwritten forms and making multiple trips to the post office, you can submit your applications to Transport Canada through our more convenient service.
At the National Vessel Registry Center, our website is designed to be straightforward and user-friendly, and it contains simple online forms. Whether you require initial registration, transfer of ownership forms, or historical research, we make the process of submitting these documents and others as easy as possible by making it possible to do so online.