Let's face it: when it comes to website design, many pages are not consumer-friendly, and it is hard to find the information you are looking for. If you want to know how to get a Vessel Registry to Transport Canada, let us help you get the correct form, and you will be navigating your boat before summer hits us.
Register Your Boat At The Canadian Vessel Registry
If you want to know if your vessel needs to be registered, there are some questions that need to be asked. As a general rule of thumb, if you want your vessel to have a name, you want to navigate abroad, or you want to list a marine mortgage, you are going to need to register your boat. Other than that, whether your vessel needs to be registered, licensed or nothing at all, is going to be up to the engine's power, the use you are going to give to the boat and the tonnage itself
When To License And When To Register My Vessel
As you have probably noticed by now, a lot of the information about Vessel License and Vessel Registration is not clear enough, so in this article we are going to try to shed some light on the subject.
The first thing you need to know is that no matter what type of vessel you are navigating, if it is power-driven you are going to need a proof of competency. The most common one is the Pleasure Craft Operator Card, commonly referred to as the boat license. That generates some confusion on this matter: one thing is the Pleasure Craft Operator Card, your license for operating a boat, and a different one is a boat license, that works the same way a car plate does.
Any vessel with an engine that has more than 7.5 kW (10 horsepower) needs to be licensed. If that same vessel is going to be used for commercial purposes, then it needs to be registered instead. Where to register it is going to be up to its tonnage. When the vessel's gross tonnage is more than 15, then you should register it in the Canadian Register of Vessels. If the gross tonnage does not get up to that, then you should list it on the Small Vessel Register.
Vessel License
If you have decided that a vessel license is enough for your boat then you should know the following:
You may be fined $250 if your vessel is not properly licensed. 

If you bought a boat that was previously licensed, then you have 90 days to transfer that license. 

If the boat was bought outside from Canada, the license has to be done again and all of the markings need to be removed.

You will need the next documents:

Bill of sale (or proof of ownership)

Full side-view colour photograph of the pleasure craft

Valid government issued identification for each owner

Once you get the proper license number it should be displayed in block letters at least 7.5 centimeters high at both sides of the vessel's bow. 

You must keep a copy on your boat.
Vessel Registration
As said before, you may need a Vessel Registry to Transport Canada in some occasions:
If you will travel internationally

If you want to get a name for your vessel

If you will have a marine mortgage

If you have a commercial vessel with a gross tonnage of 15 or more and a motor of 10 horsepower or more.
Other than that remember that your registration lasts 3 years. Transport Canada will contact you 30 days before the renewal date, so it is important that you keep your information up to date.
What Do You Need To Register a Boat
You can submit your form to register your boat on our very own website. In addition to the form, you will need to select at least three names for the boat (only one will be approved), pay a registration fee, provide a bill of sale or proof of ownership and have the boat measured for tonnage. 
Bill Of Sale Of My Boat
The only way to prove the evidence of a boat is with a bill of sale, that should always be kept on the boat. A Bill of Sale is a sales receipt used to document a transaction between a seller and a buyer. It provides proof that the ownership of an item was transferred from one party to another.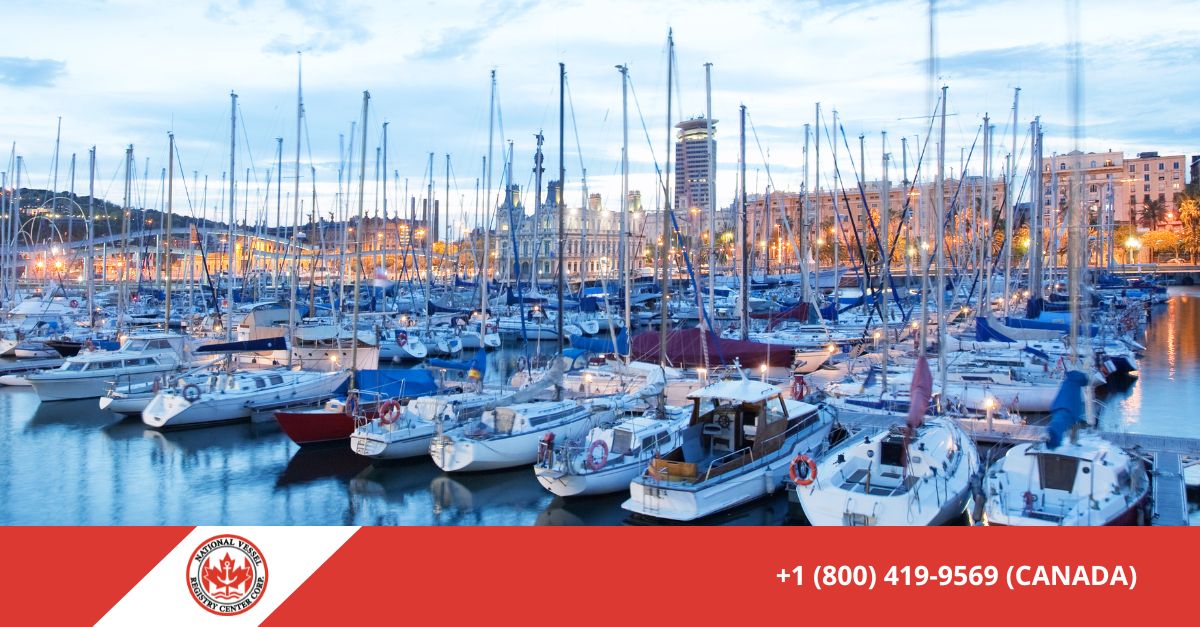 Contact Us And We Will Help You
At the National Vessel Registry we will be happy to assist you. No matter if you need help with filling the forms, how to understand a document or how to properly register or license a vessel, we are going to guide you efficiently, fast and simply.