It is essential to have a thorough understanding of the paperwork prerequisites before buying a vessel in Canada. Make sure you have all the necessary documents before you make your purchase to clear any potential legal concerns or complications in the future. If you familiarize yourself with these prerequisites in advance, you may increase the likelihood that your transaction will go off without a hitch and any unanticipated complications. Should you find yourself in the market for a boat, you must be aware of the many paperwork requirements that may be imposed on you, depending on where you purchase your vessel. You will find the following information on the paperwork requirements helpful in navigating the process of buying a vessel in Canada.
A Bill of Sale Is Required When Buying a Vessel in Canada
Buying a vessel in Canada may be a challenging endeavor, but there are steps you can take to make the process more manageable. The acquisition of a bill of sale should always serve as the first stage in any transaction involving the purchase or sale of real estate. A receipt for the purchase of the item, or an agreement to transfer ownership, can be found on this piece of paper. It serves as evidence that you are now the legal owner of the vessel. 
When the transaction is finalized, both the buyer and the seller will often put their signatures on this document. The buyer and seller might sign the title over to each other and go on their merry way without needing a bill of sale. This is because a bill of sale is not necessary at all. However, if anything goes wrong with the transaction at a later time, there is no evidence that you purchased the boat unless you have paperwork confirming that you did.
The Process to Document Your Vessel Will Vary Depending On Where It Was Built
A boat must be appropriately documented before it can be registered. This is a must-have document if you're buying a vessel in Canada and want to take ownership of it at a Canadian port or border crossing. The documentation requirements of Canada must also be met by U.S. citizens bringing boats into Canada for the first time or by changing the registration of a previously recorded vessel in Canada. Fortunately, after your boat has been documented, registering it with Transport Canada is a straightforward matter of paying for and printing the paperwork. 
As a starting step, we need to define "documented." Documented boats are those that have been "documented" by government agencies and whose owners have been registered with Transport Canada. Certain boats are never registered with the government; they are constructed outside Canada and then carried into Canada by their owners (these boats are often called "gray market" boats). It's necessary to de-document them at a Canadian port or any other specified site before they may be registered in Canada since they weren't previously recorded.
Vessel Registration Is Necessary to Operate a Boat in Canadian Waters
To sail or operate a boat in Canadian waters, you are required to have your vessel registered. Even if it is permanently moored, a boat has to be registered for its owner to be able to use it on any body of water. Once a vessel exceeds a particular length, registration is required in most provinces and territories. Before you go out and purchase the boat of your dreams, you should first find out what the laws are in your area by contacting the government office where you reside. It may also be necessary to have a bill of sale to register your yacht. If you buy a secondhand vessel, you may be required to register it in certain provinces, although this is only the case if the vessel was acquired from a person who was not licensed as a broker or agent. Check with the relevant authorities in your province for more information about the prerequisites for registration.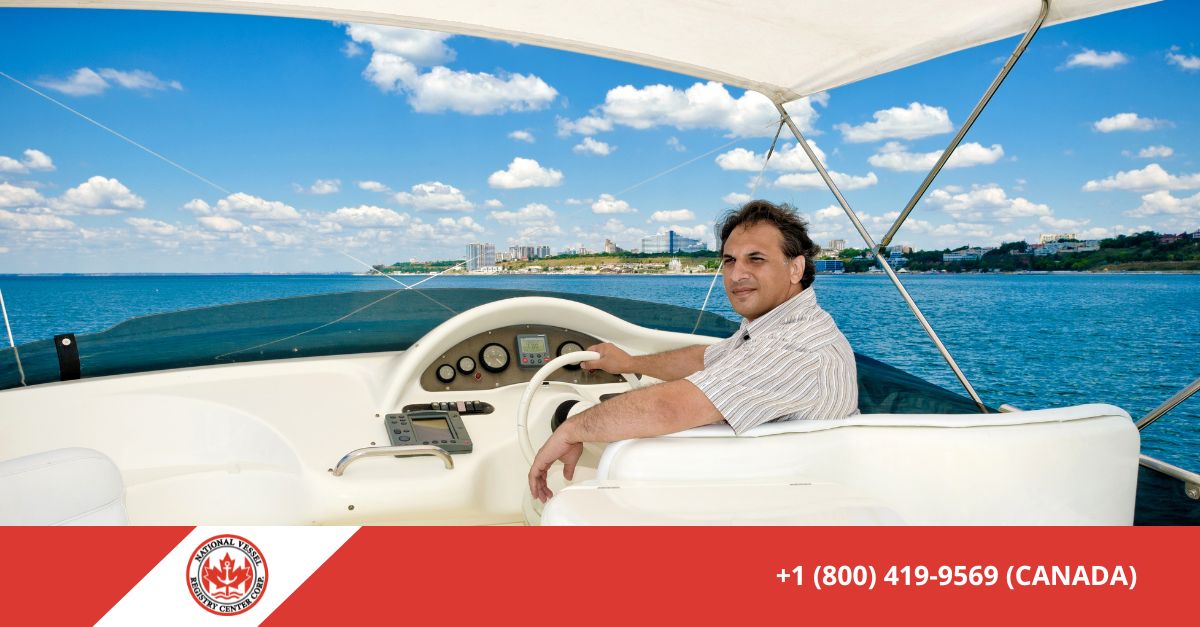 All Vessels Traveling In Canadian Waters Must Have Liability Insurance
Every vessel that enters Canadian waters is required to carry some liability insurance. If you want to drive the boat to another place, you will also need to check to see whether or not your car insurance policy will cover the boat while it is in the custody of someone else. After you have obtained liability insurance, the next step is to educate yourself with the Canadian Coast Guard. It is essential to make preparations for them whenever you fill up on water or petrol since they may want to view the receipt as part of the criteria for their stop-checks. Check with each nation's coast guard agency before crossing any border if you have any plans to go across international waters. You can't simply sail from one nation into another without being familiar with the rules that are in effect in both countries and without ensuring that your vessel is ready to be inspected in both of them.
A vessel is a portable device used for water transportation and has at least one deck and at least one engine or motor attached to it. A boat has no propulsion device connected to it. A vessel includes everything permanently attached to it, such as its engines and masts, whether it's anchored, moored, or attached ever so gently to the dock with a bowline. To find out if your boat is considered a vessel, contact the National Vessel Registry today at +1 (800) 419-9569.