Transport Canada (TC) makes the rules clear about owning a pleasure craft and obtaining a pleasure craft license. A pleasure craft represents a boat that is used for recreation and does not carry passengers or commercial loads. 
The definition of the vessel is defined under Canada's 2001 Shipping Act. While a passenger is someone who pays for boat transport, someone who rides in a pleasure craft is considered a guest and rides for free.
What Is a Pleasure Craft License or PCL?
A pleasure craft license (PCL) gives your boat a unique ID number that you can display on your vehicle. This number is required under the 2001 Canada Shipping Act. The number allows search-and-rescue teams to locate a pleasure craft owner and his or her boat in case of an emergency.
You need to obtain a license for a pleasure craft if you operate a boat for recreational purposes that is 10 horsepower or higher which is primarily used in Canada. However, getting the license is still a good idea if your boat has a smaller-sized motor, as it allows you to travel more safely.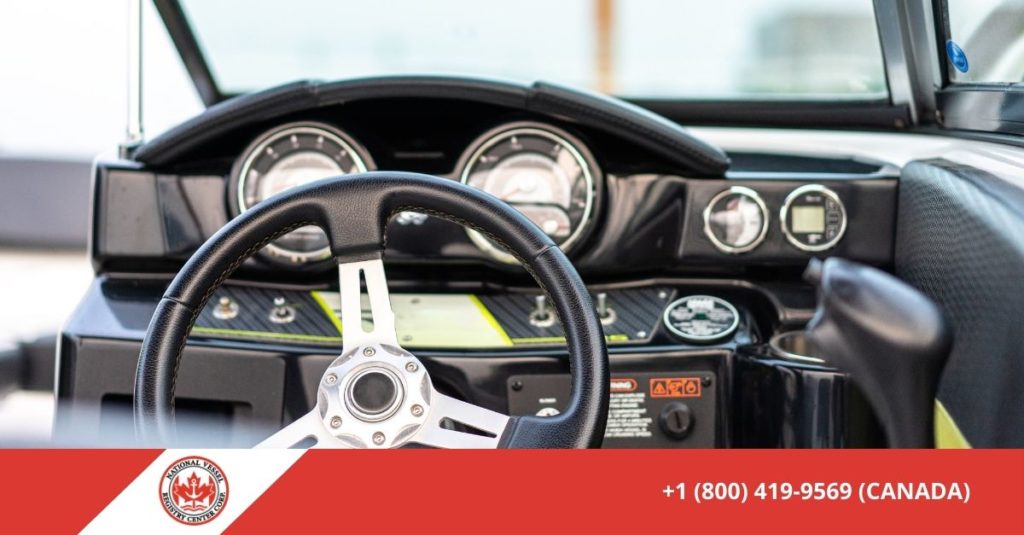 Does a PCL Show Proof of Ownership?
A PLC does not show proof of ownership. To show you own a pleasure craft, you must register it if the boat has, at least, a 10hp motor. Even if the boat does not have to be registered, it still is a good idea, as you can use a boat registration to show proof of ownership.
The National Marine Manufacturers Association (NMMA) reports that recreational boat sales in Canada continue to increase, with sales registering a jump of 9.2% in 2016. The largest increase in the provinces was recorded by Ontario, which showed a growth of 6.5%, followed by Manitoba and British Columbia. Therefore, understanding the rules concerning a pleasure boat license and registration are important priorities.
How Do You Get a Pleasure Craft License?
The most direct way to get a PLC is to go online and visit the Transport Canada (TC) website. This site represents your portal for all marine-related transport rules for safe boating. If you want to receive your license more quickly, it is better to take this route and visit the Pleasure Craft Electronic Licensing System (PCELS) online. Doing so will give you more insight into the process.
Supporting Documents: What You Will Need
If you go through Transport Canada (TC), you will need to fill out the application on the PCELS site and include supporting documents. These documents, which you upload, include the following:
Proof of ownership, such as a bill of sale or registration

A copy of a valid government-issued ID, signed by the owner who is requesting the PCL

A side profile of the boat

A third-party authorization letter, if the applicant is submitting the application on the owner's behalf
Only PDF, TIFF, PNG, or JPG file formats are accepted. If your digital camera creates a format that is not listed, you will need to convert the photos to a requested format.
What Happens Next?
After you provide the supporting documents and submit your PCL application, you will receive an acknowledgment number by email. This number is good for 90 days from the date of issue. Mark the acknowledgment number on each side of the boat so you can operate the vessel right away.
If you submit everything properly, the permanent PCL number will be the same as the initial acknowledgment number. 
Make Sure You Upload All the Materials
Make sure you have all supporting documents included with your application online. Otherwise, you will experience a delay in processing. If you have missing documents, you will receive an email notifying you on the 45th and 75th days after your request that you have failed to include some documents. If you don't upload a missing document within 90 days, your pleasure craft license will be denied and the acknowledgment number deleted. 
You cannot reinstate the acknowledgment number but must reapply if you don't follow up as requested. If your application and supporting documents are confirmed, your permanent PCL will be delivered by postal service or email. 
Displaying Your PCL Number
You must keep a copy of your PCL onboard your boat 2/47 and the license number must be displayed in block characters that are at least 3 inches high or 7.5 cm tall. These numbers must be presented on either side of the boat's bow and should contrast nicely with the exterior of the boat.
How Long Does the License Last?
Your pleasure craft license expires after 10 years. Until that time, you can use the license. After 10 years, you will need to renew your PCL.
Does a PCL Show Proof that You are a Boat's Owner
The PCL is only used to identify a boat in case of an emergency or for customs purposes. You must use other documents to show ownership, such as a bill of sale or registration.
Apply for Your License Now
You can get full details on the Transportation Canada website about applying for a pleasure craft license. Don't delay filling out the application. The sooner you begin the process, the sooner you can enjoy your boat. Make it simple to get your license by contacting the Canadian Vessel Registry today. Call the Registry in Canada about specific license and registry questions at 1 (800) 419-9569 now.