If you have recently acquired a vessel, you must still be familiar with the different boat expressions and documentation. If that is your case, words like "Transport Canada", "Pleasure Craft License", or "Port of Registry" may not ring a bell yet, but they will soon do. This article, in particular, will explain to you what papers you need when purchasing your vessel, and what the difference is between license and registration. Read on if you want to find out about the subject!   
Definition of a Pleasure Craft License
After purchasing a vessel, and regardless of the use you will give to the boat, if it has a motor with 10 HP of power or more, it will need to be either licensed or registered. While it is going to be up to you to make the decision that is best, you should consider the differences between license and registration.
A Pleasure Craft License, or, plainly, the license is a formal document that helps identify your ship. It does so with a unique identification number that traces a vessel back to its owner. This is particularly useful in the case of an emergency when law enforcement and search and rescue organizations can use this number to locate a vessel. This number must be displayed on both sides of the bow, above the waterline, in block characters cultured in contrast to the bow, and at least 3 inches high.
To get this document, apart from completing the form you will need to supply proof of ownership or bill of sale, valid government-issued identification of each owner, and a full-side view color photo of the pleasure craft. On some occasions, however, a PCL might not be enough for your vessel. Let's find out when.
When do I Need to Register my Boat?
You will need to register your vessels (either in the Small Vessel Register or the Canadian Register of Vessels) in the following situations:
If you own a barge or commercial river raft.

If you intend to travel outside of Canada.

If your vessel is equipped with a motor whose total power is 7.5 kW (10 horsepower) or more and is used for commercial purposes or was government owned.

If your vessel has a marine mortgage to be registered with Transport Canada.
Before showing you how you can get any of these documents, let us remind you that it is not possible to have both of them: You need to choose between one and the other.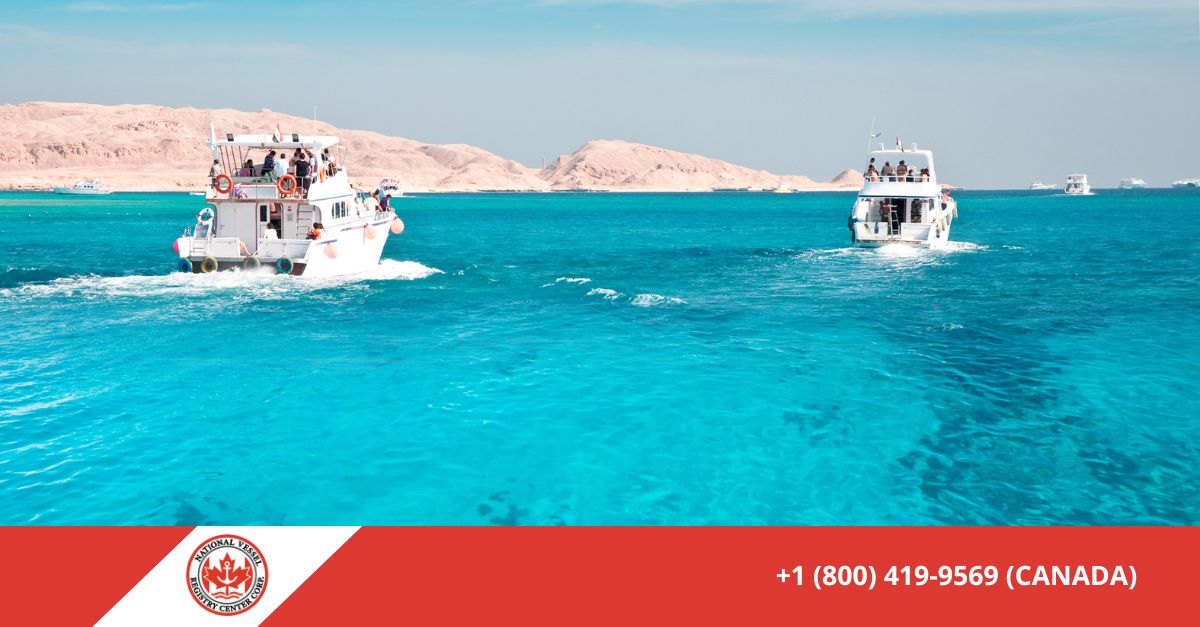 All of Your Forms in One Place
Now that we have explained the main differences between license and registration, it is time to show you how to get either of them. At Transport Canada both can be processed, although some people may find it inconvenient to have to download the correspondent form from the website, complete it manually, and send it along with the supporting documents to Transport Canada's offices in Ottawa. Luckily for you, that's when the National Vessel Registry Center comes into place.
We are a third-party agency that allows you to get all of the different boat documentation in the same place. Furthermore, you can get your paperwork from the comfort of your house, given that our platform lets you access the documentation completely online. Moreover, you have the peace of mind of knowing that your details will be kept safe given the SSL-encrypted security of our platform. Contact us today and get your papers started!