If you're planning to buy a new boat, nothing is cut-and-dried. You need to know what Canadian vessel registry paperwork to provide. Transport Canada requires new boat owners to follow a specific process when they're buying a boat. The following information will help you sort out the details to streamline the buying process.
If you're buying a new boat, you can go online and get everything underway by going to our site  to register or license your boat. If you want to name your boat and navigate it outside of Canada, or if you wish to secure a marine mortgage, you'll need to register it.
To begin the process, make sure you have your pleasure craft operator's card (PCOC), contact details, a high-resolution color photo of the side of your vessel, and details about your new boat with respect to type, engine, and construction.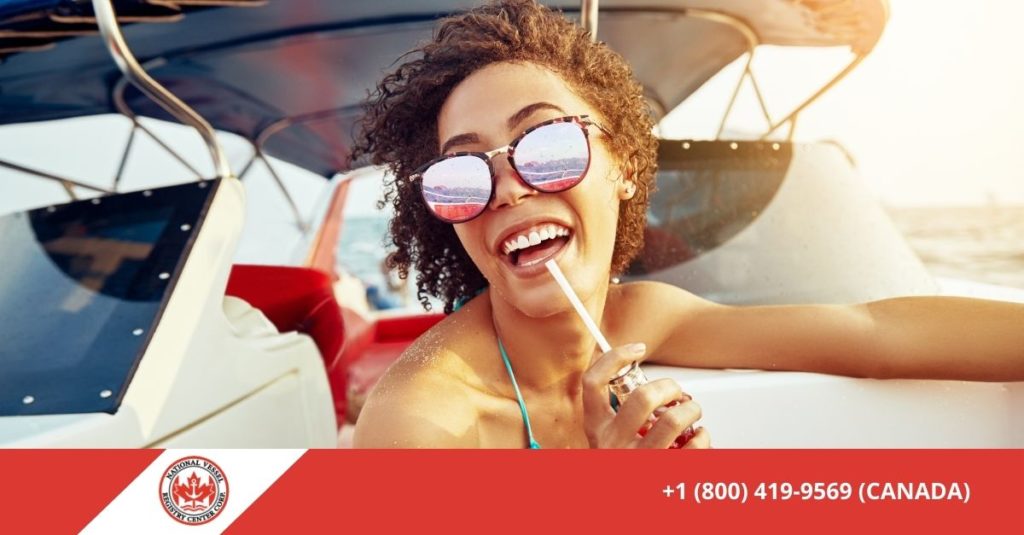 Keep Your Bill of Sale Onboard
Your bill of sale will show proof of ownership. So, keep a copy onboard at all times when you're sailing. You will also need to keep the official number for a registration onboard as well. If you choose to license your boat, keep the bill of sale on the ship, as the licence is an identification number. It does not show proof you own the boat.
If you're caught sailing without the required paperwork, authorities will assess a fine and your boat will be docked. So, again, make sure you have all your paperwork in order and handy. 
Again,  buy a new boat and operate it, you'll need to have a pleasure craft operator's card (PCOC) – proof that you can competently operate a watercraft or boat. This wallet-sized card should also be in close proximity when you're operating your new vessel.
You can test and get this card on an affiliate site of Transport Canada (TC). If you're buying a commercial vessel, you don't have to test for or possess the card.  
You should  have your picture ID and proof of name and address to back up your sales transaction. To register or license your boat, you can visit us here at the National Canada Vessel Registry anytime. 
If you buy removable accessories for your boat, keep the bills of sale separate to make paying fees and taxes more streamlined and fast. Doing so may save you some money. If you purchase a new boat from a boat broker, they will usually arrange the licensing and the payment of the sales tax. 
Don't Forget the Insurance
Before signing your new boat paperwork, purchase insurance. You can typically include a rider on your homeowner's insurance for a small vessel. If you buy a cruiser, you'll need a separate boat owner's policy.
Your Boat's Inventory and Safety Equipment List
Create an inventory  and list of the required safety equipment. You'll need items such as automatic shut-offs for explosive fuels like propane and gas. Tanks with the fuel should sit in outboard lockers that vent the fumes overboard. Check the anchor as well and make sure you have life jackets and radio equipment.
If you're spotted without life jackets, authorities can assess a $250 fine. And, if you don't wear a life jacket, it could cost you your life. So, check to make sure all the safety gear is in place for your new boat.
The costs of boat ownership are not as much as some suspect. Research reveals that people who don't own boats guess ownership costs about 30% more than the average expense. 
Reviewing the Costs of Ownership
So, when you gather your documentation, it helps to glance over some of the items you'll need to purchase and write the info down. Your costs will include what you pay for your boat licence (sales tax) or for registration and the safety equipment cost.
Ongoing Expenses for Your Boat
You'll also have ongoing costs, such as maintenance, fuel, winter storage, and marina fees. Keep in mind that your costs are directly related to the size of the vessel. As an example, a new boat with a 175-horsepower stem drive motor, which is trailered, may cost about $2,000 per year. You can forego dockage fees if your boat is trailered. 
Keeping the Cost of Insurance Down
Insurance is less expensive if you raise your deductible and you have the minimum safety equipment onboard, such as a fire extinguisher or smoke detector. It also helps to remove any fuel-burning appliances. If you enroll in a boat safety course, some insurance companies offer discounts.
A Quick Overview: Make Sure You Have the Following Docs and Info
What you gather in paperwork will relate to proving your competency in operating your boat (PCOC) and recording your boat through photos and inventory. As noted, to license/register your pleasure craft in Canada, you'll need to include a full color, high-resolution photo of your new vessel. 
You'll also need to provide the contact info for yourself and the previous owner. A description of the vessel is required too. If you cannot provide a bill of sale, you can submit a declaration if your boat is a Canadian-built vessel.