After you have bought or sold a vessel, the next step is to proceed with the transfer of license. This means that the money transaction is not enough, but the license has to be changed from one party to another as well.
A Transfer of a Pleasure Craft Licence transfers the license number located on the bow of the vessel to a new owner. Keep in mind that a license does not provide proof of ownership. Separate ownership documents should be carried on the vessel at all times.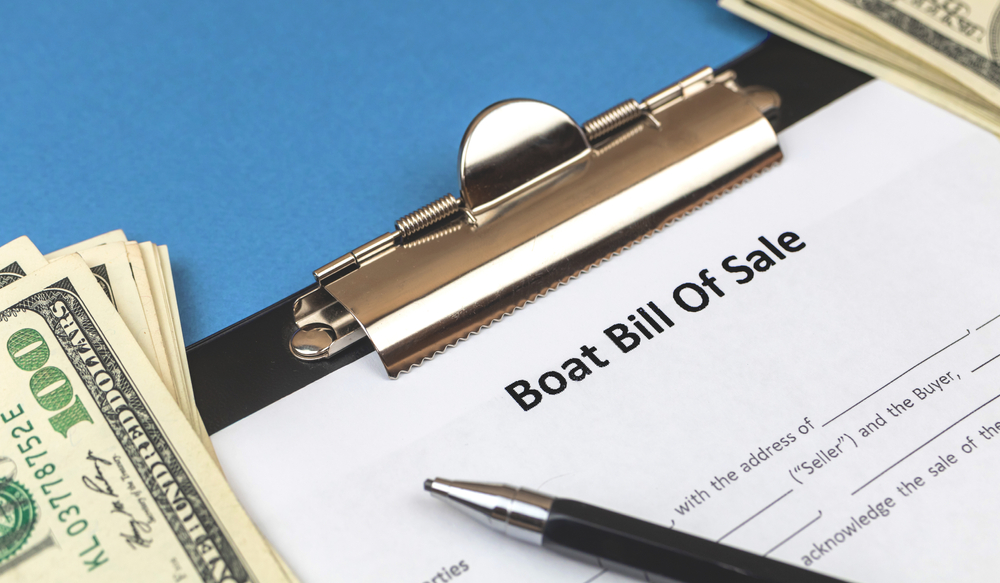 Obligations Of The Parts
Who must apply for the transfer of license? When selling a used boat, the responsibility for transferring the pleasure craft license rests with the buyer. The seller must keep a copy of the bill of sale, as it may be required to present if it is necessary to establish who is the owner of the boat. He must also give a signed copy to the buyer, who happens to be the vessel's new owner.
If the seller can't prove the ship's ownership, he can be required by law to take a declaration sworn under oath stating the facts behind why he can not produce proof of ownership or bill of sale.
Required Documentation For Transfering
So what is exactly needed to transfer a vessel's license? To achieve the transfer of license, the new owner must provide the following documentation:
The proof of ownership or bill of sale document

A signed copy of a valid piece of government-issued identification from each owner whose name is to appear on the pleasure craft license

A current full side-view photograph of the boat is to be licensed. The picture must show good lightning conditions, the whole boat must be seen and it mustn't be obstructed by other vessels.
After all the documentation has been gathered, the new owner will then have to transfer the pleasure craft license by submitting his request for a transfer of a Pleasure Craft Licence along with the required supporting documentation online. The transfer form can be found on our website and has a cost of $135.00.
Transfer Of License
Questions? Contact Us Today
If you have any further questions regarding how to make the transfer of license of a vessel to a new owner, you can refer to our Frequently Ask Questions page. You can also call the National Vessel Registry Center at 1(800) 419-9569 toll-free to relay any questions there weren't answered in the F.A.Q. section of our website