Before buying a boat in Canada, ask yourself what type of boat is best suited for your boating likes and interests. A powerboat may come in the form of a weekend cottage, holiday cruiser, a gathering place for dockside entertaining, or a runabout. A lot of boaters like nothing better than seeking adventure on shallow backwaters or finding an idyllic fishing spot.
Once you determine the use for your pleasure craft, you are ready to take care of the details for buying a boat in Canada. 
Buying a Boat in Canada – Practices to Follow for Used Boats
Bills of sale, which convey legal ownership of a boat, are vital to boat transactions. A thorough document trail back to the original builder's certificate is ideal. However, older yachts (20-30 years old) may not have complete paperwork. In addition to a bill of sale, owners should be able to produce invoices for moorings, repairs, and other services rendered to the vessel during ownership.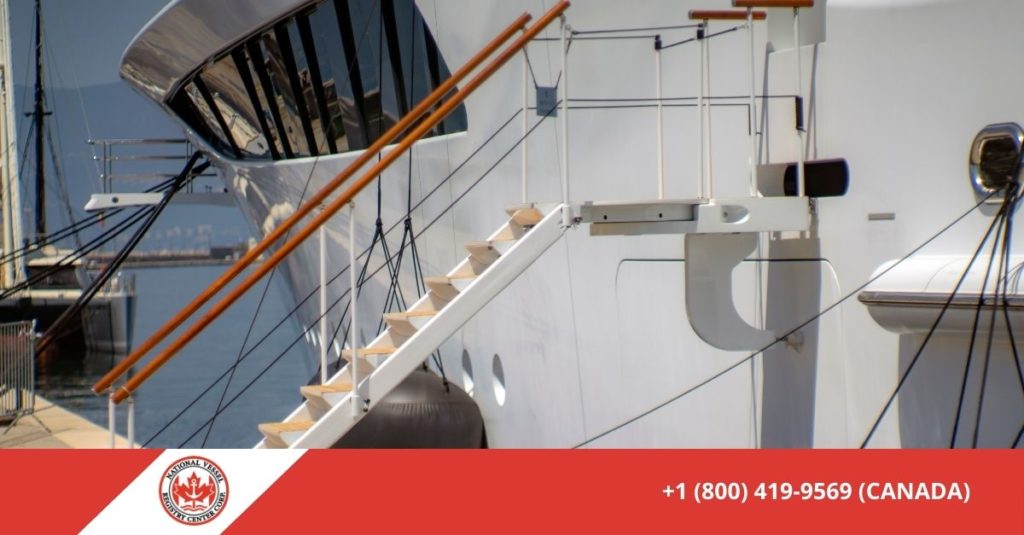 Make Sure the Boat Has a Hull Serial Number
Transport Canada (TC) states that all hull serial numbers should be displayed on a pleasure craft before it is sold. If a number is not present, ask the seller to add it and inscribe it on the boat.  Boats built before August 1981 will not have the serial number. The law went into effect during  August of that year.
Registration and Licensing
Pleasure boats in Canada must be registered or licensed if they have motors of 10hp or 7.5kW or more. Boats are registered through Transport Canada's Canadian Registry of Vessels. 
Applying for a Pleasure Craft License (PCL)
Once you submit an application for a pleasure craft license (PCL), you can start using your temporary number until the permanent number arrives. You need to submit all the appropriate supporting documentation at the time of application. The supporting paperwork includes a picture of the full side of the boat, a copy of the bill or sale or proof of boat ownership, and a copy of your signed government-issued picture ID. 
Your pleasure craft license (PCL) is actually an authorized number that you add to the bow of either side of your boat. The block numbers should be at least 3 inches or 7.5 centimeters high and be displayed in an easily decipherable color that contrasts with the boat's background color.
Why You Need a PCL
The number of your PCL allows law enforcement to find you in search-and-rescue emergencies. The PCL is free. However, a fine of $250.000 is assessed if you operate your boat without a license.
Registering Your Boat
You will also need to register your vessel when you buy a boat that has, again, at least a 10hp motor. A registration, which should be carried on board, is a number you can use to show legal title. The registration also allows you to fly the Canadian flag on your boat and give it a unique name. If you need to take out a marine loan, you can use a registered vessel as security. Registration costs $250 through Transport Canada.
Both registration and licensing give you an extra measure of safety, as both allow search-and-rescue personnel to find you during emergencies. Registration is also helpful when you are traveling in foreign waters and need to provide documentation to customs personnel.
Obtaining a Pleasure Craft Operator's Card
To operate any boat with a motor in Canada, you need a boat operator's license called a pleasure craft operator's card (PCOC). To obtain the card, you must take a boating course through a program affiliated with Transport Canada. A score of 75% is required to pass the test and receive your card. Test-takers are allowed two attempts at passing.
Paying the Taxes: GST and HST
The Canada Revenue Agency offers information for applying a Goods and Services Tax (GST) or Harmonized Sales Tax (HST) for buying a boat in Canada. The GST and provincial sales tax paid on the boat's license are applied to both used and new boats. 
Boat owners also pay taxes and fees before or after purchasing a pleasure craft. Some provinces combine provincial and federal taxes in their HST. The province of Alberta does not charge a sales tax.
Some boats are exempt from provincial sales tax (PST) if they are a certain weight. To learn more about your PST, contact the Ministry of Finance in your province for specific details. Taxes are complicated. Therefore, you need to check with your province and the Canada Revenue Agency (CRA) about what exactly you need to pay. You can reach the CRA by calling 1-800-959-8287 with your questions and for updates.
Luxury Tax
According to Cottage Life, a new luxury tax is required on boats purchased with a $250,000 price tag or higher. The tax specifically is assessed for recreational powerboats, yachts, and sailboats bought in Canada or imported from outside the country. Floating homes and watercraft are exempt.
Boat Construction and Compliance
The construction of your vessel is important when buying a boat in Canada. Most of the pleasure craft powered by a motor is required to carry a Compliance Notice showing the boat met the construction standards during manufacture. Any modifications made to the boat will invalidate the notice. Therefore, make sure the construction of your boat is current for compliance purposes.
The notice is not required for a boat imported for personal use or for watercraft used for racing. It also does not apply to a vessel made with an open construction where traditional methods for building are used.
If you do buy a boat manufactured outside of Canada, make sure the boat's construction meets Canada's building standards. Transport Canada features the requirements for various boat constructions on its website.
Boat Insurance
The coverage for your boat insurance policy depends on how you plan to use your boat. For instance, if you use your boat offshore versus inland waters, you generally will pay more for insurance. To ensure the boat with minimum coverage, you will need to cover the boat for theft, malicious damage, fire, loss, and damage occurring while in transit. It should also include third-party liability protection. 
License and Register Your Boat Now
When buying a boat in Canada, visit the Canadian Vessel Registry or give us a call at 1 (800) 419-9569 today. We offer easy registration and licensing through Transport Canada.