Have you been wondering how to register a boat in Alberta (or anywhere else in Canada?) Does it seem like registering your vessel is the right course of action, but you aren't sure how to best go about it? The good news is that registering your vessel in Alberta is the same as registering it anywhere else in Canada. We just picked Alberta to be the focus of this blog because there are so many great opportunities for boating in Alberta. After all, between the two hundred rivers and six hundred lakes, Alberta was made for boating. There are plenty of reasons to register your vessel anywhere, should you be eligible. 
You're the Owner Who Names Their Vessel 
You can register your vessel if it measures more than 15 gross tonnes in volume. You can choose to register your vessel even if you don't have to. However, many who don't have to do so still choose to register their vessels because it names them as the legal owner of the boat. You won't have to worry about any doubts about your ownership: it's your vessel and you can prove it with registration. That's true when you need to show proof at international borders, too. Moreover, you can choose a unique name for your vessel as well that will be used to identify you.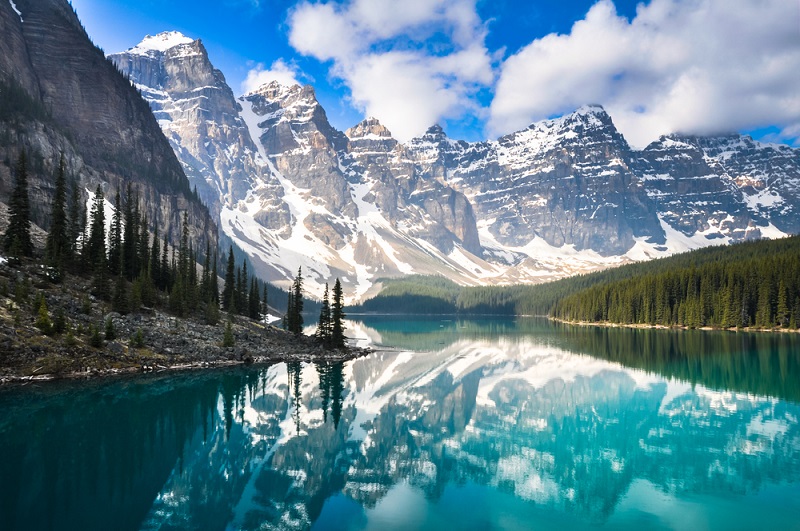 A Ship's Mortgage and the Canadian Flag: At Your Disposal 
One of the most popular reasons that anyone decides to register their vessel is so that they can get a ship mortgage. That way, you can get financing on the vessel that you've always wanted without having to worry about paying for all of it upfront. Without registering your vessel, it's going to be essentially impossible to get this mortgage. Moreover, registration grants the right to fly the Canadian flag over your vessel, too. 
Who Has to Register Their Boat 
Above, we covered some of the reasons that folks may want to register their vessels. However, there are reasons that registration may be mandatory. For example, if you're going to use your vessel for commercial purposes and it has an engine of 7.5 kW or more, then registration is required. If it measures less than 15 gross tonnes, then you'll want to register it on the Small Vessel Register. More than that, and you're just going to want to register it period. 
We Can Help you to Do More Than Just Register a Boat in Alberta 
Of course, registration is not the only reason that anyone uses our site. Indeed, we've helped vessel owners from all across Canada to get their Pleasure Craft License as well. We know that when it comes to vessel documentation, you have plenty of options online. That's just one of the reasons that we make it as easy as possible for folks to use our site. As it's mobile-optimized, you can fill out these forms from anywhere. To see all that we offer, head to our site.