There are many compelling arguments in favor of changing the name of your Canadian boat, which is why you might want to give it a new moniker. It's possible that the name of the boat that you bought doesn't reflect your passions because it was given or sold to you by the previous owner. Maybe you've already given your boat a name, but since circumstances have shifted, you feel the need to rename it. Regardless of the reasons that led you to decide to change the name of your boat, the next step is to learn how to legally make the change. At the National Vessel Registry Center, we have the best forms and years of experience to meet all of your boating needs, as well as guides and tips for changing the name of your vessel.
Having All of the Required Documentation
If your boat is registered with Transport Canada, you are required to go through a specific procedure in order to change the name of your vessel. The process of writing a vessel is available to anyone who wishes to do so, and it is mandatory for any vessel that is put to commercial use, flies the Canadian flag while traveling outside of the country, or carries a marine mortgage.
If you have ever owned a boat in Canada before, you probably have some prior experience with the documentation that is required. When you purchased your boat, for instance, you were required to submit an application to Transport Canada for either a pleasure craft license or a vessel registration.
Getting The Right Forms
It is necessary to complete Form 13, an Application for Changing the Name of a Vessel and Transferring the Port of Registry. This document will not only require you to choose three potential names for your boat, but it will also ask you a few basic questions about yourself and your vessel. When you are finished, you can send this document to Transport Canada so that it can be processed.
In Canada, registering a ship or boat can be done in a variety of different ways. The purpose that you intend to serve with your boat will have a significant bearing on the direction that you go in. If your vessel will only be used for recreational pursuits, all you need is a straightforward Pleasure Craft License (PCL). If you are going to use your boat for commercial purposes or carry a marine mortgage, you are required to have it registered with the national vessel registry.
Try to Steer Clear of Using Common Names.
When you decide to change the name of your boat, you probably want to make a statement about it. Transport Canada mandates that all vessels entered into the national vessel registry be given names that are easily identifiable. Your Form 13 will inquire about three potential names for your child because it is important to have a backup plan in the event that your first or second choice is already in use.
It's important that the name of your ship is easy to pronounce and keep in mind. Even though you might favor some names that are longer and more unique, it's possible that in the event of an emergency, those names won't be appropriate. Also, don't use words or phrases like "SOS" or "Mayday," which are seen as distress signals.
The Rituals Involved When Changing the Name of Your Boat
After giving your boat a new name, you are expected to uphold tradition by carrying out a cleansing ritual. When you take an oath to Poseidon, you should also have a metal identification card with the name of the old boat printed on it using ink that is water-soluble. You will then toss the tag into the water after taking the oath while standing on the bow of the boat. Even if you do not believe in the existence of ill omens, a renaming ceremony can be an enjoyable occasion for you and your friends and family to get together and celebrate.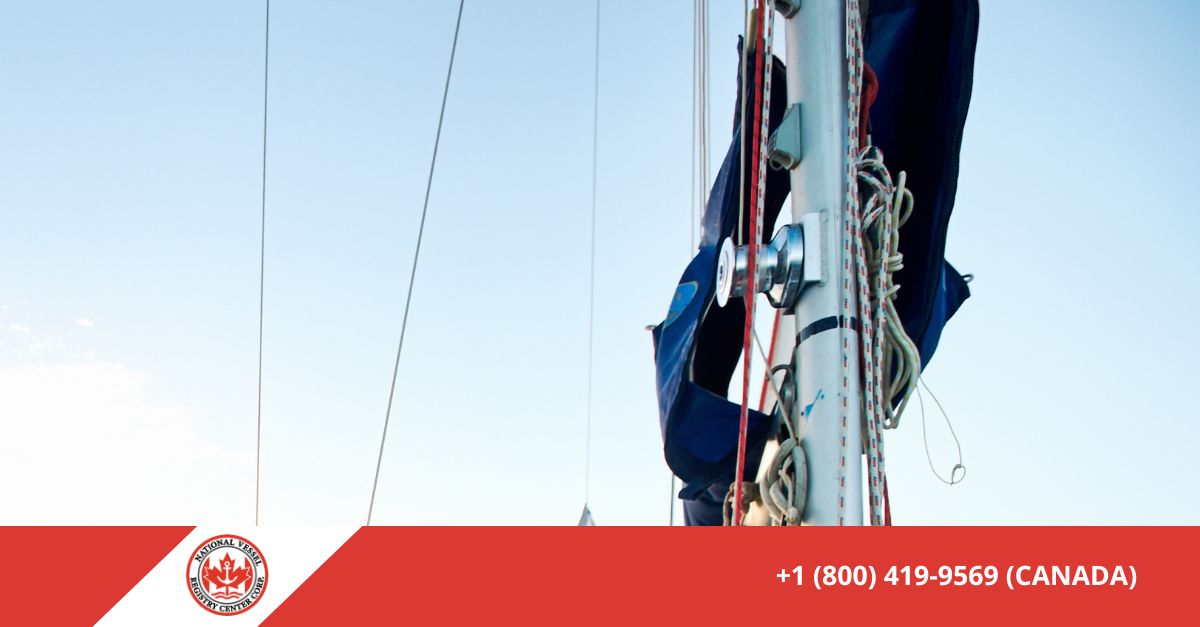 All The Help You Need to Change the Name of Your Boat
If the idea of tracking down a large number of forms and sending them off sounds like a hassle to you, you will be relieved to learn that there is a more straightforward approach. The National Vessel Registry Center makes available to you a wide variety of user-friendly online forms, which can be used to fulfill all of your vessel documentation requirements. Whether you are looking to register your boat for the first time or you simply want to change the name of your vessel, we can guide you through the process and help you finish it in just a few easy steps online. For additional information, please visit our Frequently Asked Questions page or get in touch with our specialists by phone or email.