Boating and fishing are huge parts of life in Canada, especially in British Columbia. Regardless of your preferred type of sea activity, the water in British Columbia, from Okanagan Lake to the Gulf Islands, is clear and inviting, perfect for spending the day on a boat or sailboat. The lakes, rivers, and fjords of British Columbia are especially stunning, regardless of whether you're a fisherman, a sailor, or simply a casual visitor. To take a watercraft out on British Columbian waters, however, you'll need to find out and fill in a few forms and have the proper British Columbia boat registration. If you want to go boating in British Columbia, you need to make sure you have the right paperwork so that you can do so legally and safely. Follow the steps in this blog to make sure you are registered and have all the necessary documentation to operate your boat in British Columbia.
Is It Necessary To Register My Boat?
Depending on the type of boat you own and operate in Canada, you may be required to obtain a license and/or register the vessel. In Canada, many boats serve dual purposes as recreational and practical transportation. If you spend your free time at the cabin, waterskiing, or just lazily cruising the waterways, you should probably get a pleasure craft license (PCL). If your pleasure vessel's motor is greater than 7.5 kW (10 horsepower), you are required to obtain a different license. As a general rule of thumb, commercial boats, government boats, commercial river rafts, boats with a marine mortgage, and boats planned to be taken outside of Canada all need to be properly registered in Canada.
Which Vessels Are Exempt?
Boats used for recreation and leisure that are recognized by Transport Canada will only need a Pleasure Craft License to operate in British Columbia. Other particular exceptions are boats for pleasure with motors under 10 horsepower (7.5 kW), as well as boats and jet skis that were bought within the last 30 days.
Buying a New or Used Boat in B.C.
We strongly advise using a dealer or licensed broker if you're buying a new or used boat. Buying from a licensed company will guarantee that the boat has been properly maintained and surveyed and can help with marine financing, insurance, and ongoing support after you start using your boat independently. As far as the documentation requirements go, you can count on the National Vessel Registry for all your permit needs.
Display Your Loyalty to Your Country
When you own a boat, you give yourself the freedom to go wherever the water takes you. Even though Canada is home to a sizable number of beautiful waterways, it's possible that your preferences are leading you toward waters located further afield. If you have a proper British Columbia boat registration with Transport Canada, you will have the right to fly the Canadian flag on your boat wherever you go in the world, no matter how far away from Canadian water you are.
The Possibility of a Marine Mortgage
Having a boat is a lot of work, and the cost can be high for some people. Buying a boat, even a used one, is a major investment. That's why getting a marine mortgage is so common among people thinking about buying a boat.
Similar to a mortgage, this maritime financing option can make buying a boat a reality for more people. Many financial institutions won't even consider giving out a mortgage on an unregistered boat because of the risk it poses to their capital. For a few reasons, this makes perfect sense. For one, having the boat registered with Transport Canada provides official documentation for all relevant matters. Two, if your boat is ever stolen or lost, the registration will be a huge help in getting it back to you.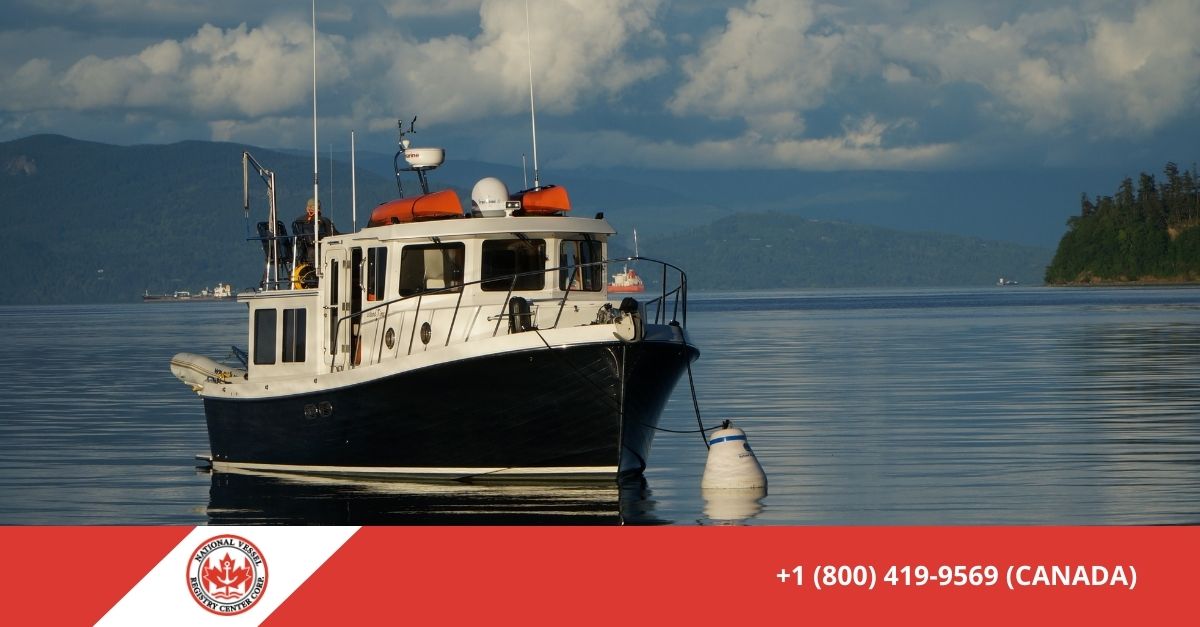 Complete Your Registration Through Our Portal
The form for registering a ship can be found on Transport Canada's website. After printing the required paperwork, you'll need to fill it out, take pictures of all sides of your boat, and submit it. Put everything in an envelope, including the fee, and send it to Transport Canada in British Columbia.
There is, of course, a much less complicated alternative. By using a private service, such as the one we provide here at the National Vessel Registry Center, you won't have to worry about paper jams or wasted time at the post office. When you register with us, you can take advantage of our straightforward online forms and a safe online hub for transferring photos and other documentation. If you use our services, you can finish up in a flash. Talk to one of our seasoned customer service representatives today to find out more about this and the other services we offer.