Canada is home to some of the most beautiful, scenic waterways on earth. With hundreds of thousands of freshwater lakes, a number of winding rivers, and extensive coastlines, our nation is, in many ways, a boater's paradise. If you are a Canadian resident who is new to boating, or if you are looking to bring your boat into Canada, this can be an especially exciting time. Before you can set sail on Canadian waters, however, you will want to make sure that you are carrying the appropriate vessel licensing and registration.
With such pristine environmental wonders, Canadians have a duty to preserve and protect their waters. Transport Canada–the nation's main transportation agency–aims to accomplish this by regulating all traffic on Canadian waterways. One way in which this agency manages this task is by issuing licenses and registrations to boaters in Canada. By making sure that you have the proper paperwork on board your boat, you can cruise with the peace of mind of knowing that you are operating in accordance with the law.
Pleasure Craft License, Pleasure Craft Operator Card, What Is the Difference?
As a novice to boating in Canada, you may discover that the differences between licenses and registrations can get a bit confusing. One common area that trips up new boaters is making the distinction between Pleasure Craft Licenses (PCLs) and Pleasure Craft Operator Cards (PCOCs).
A PCL is a license for your boat. It is mandatory if your engine has a horsepower of 10 or more. You can obtain your PCL by completing an application and providing supplemental materials to Transport Canada (a bill of sale and a photo of your boat). Your PCL will give you a registration number, which should be placed well above the waterline on both sides of your bow.
A PCOC is a boating license that demonstrates that you have a basic competency for operating a motorized vessel. You can obtain this license by completing an educational course and passing a subsequent exam. When driving a boat, you should always have your PCOC on board, as the fine for boating without one can be costly.
Understanding Vessel Registration
If your boat is going to be used for commercial means, such as sightseeing or fishing charters, you will need to enter it into the national vessel registry. This is also true of boats with marine mortgages, or vessels traveling abroad under the Canadian flag. When you register your vessel, you are granted an official number as well as a completely unique name of your choosing.
You can register your vessel by completing an application with Transport Canada. You will also need to provide a tonnage measurement, photographs of all four sides of your boat, and a bill of sale.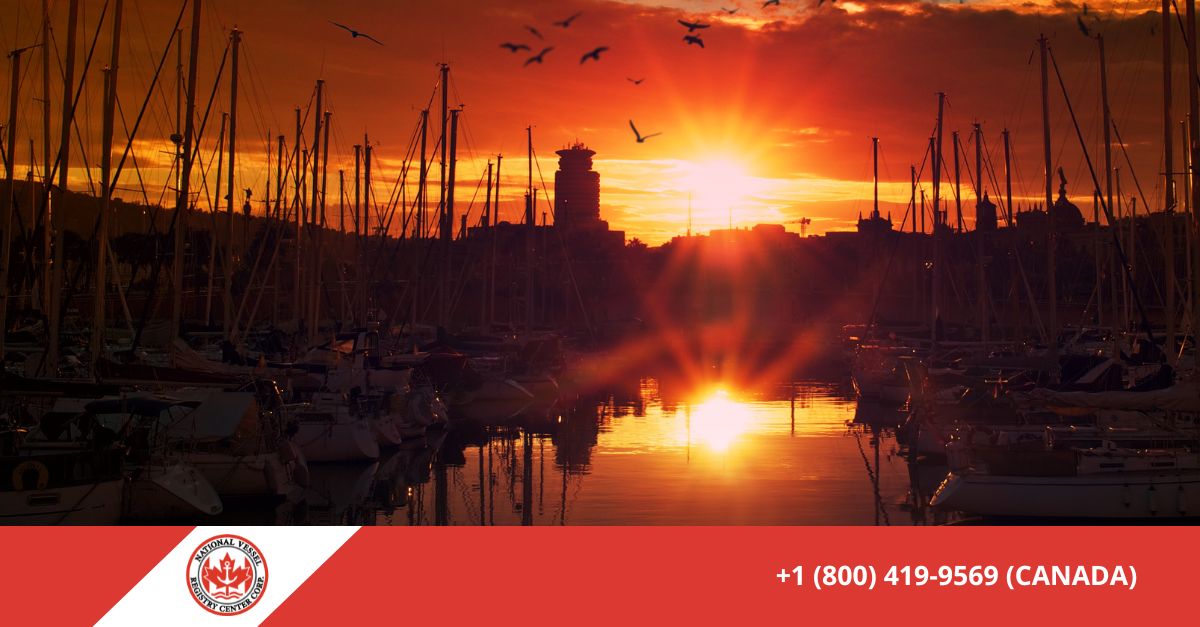 Completing Your Vessel Licensing and Registration Online
No matter what your licensing or registration needs may be, we can help. Take a moment to browse our site and explore our easy-to-use online forms. We also employ an SSL-encrypted web portal, so your information will be transmitted safely and securely. To learn more, contact us today.