Applying for a certificate of registration for your vessel can take a long time, and you have to go through several steps of a legal process in order to obtain documentation you require. Making sure that your boat is correctly registered is vital if you don't want problems with customs or shipping agencies. While you are waiting for your official documentation to arrive, and to allow you to get in the water before you have that registration, obtaining a Provisional certificate for a vessel may be the best solution.
Should I Obtain A Provisional Certificate?
If you are registering a vessel with Transport Canada, then you should apply at the same time for a provisional certificate. This can give you enough permission to move the boat into your own port without any problem, and it can also be the best way to start trading with the vessel or using it for your commercial interests. The provisional certificate will also work if you have purchased the boat outside Canada, and now want to move it into the territory.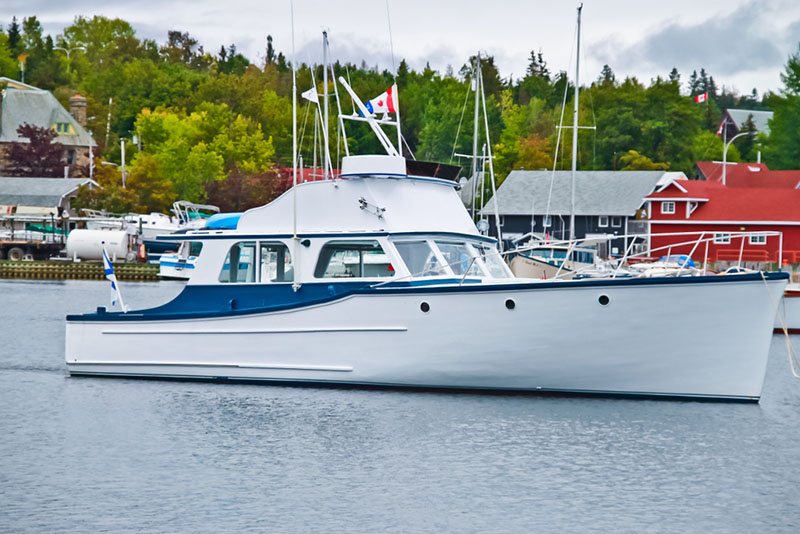 Is It Worth Obtaining A Provisional Certificate?
In order to obtain the certificate, you must pay a standard fee of $150. This is on top of the original application for registration, which will cost you $250. While this might seem an additional expense that you can perhaps do without, having the provisional certificate will allow you to trade, move in the water, and bring your boat into the country. All of this means that it is worth going through the long process of applying for a provisional certificate, since you will have to wait much longer for the full registration. We recommend that vessel owners in Canada seek a provisional certificate each time they apply to Transport Canada for the first time.
Get Help with Your Application
As with all other forms of application to Transport Canada, you need to ensure that your request for a Provisional certificate for a vessel is completed correctly at the first attempt. Canadian Vessel Registry will help you to complete and file your paperwork with Transport Canada, and you can find all of the essential forms you require on our website. We will work with you to complete these forms, make sure that they are correct, and then file them for you. To apply for a provisional certificate with us today, call us now on (800) 419-9569.