For boat owners, Canada can be an absolute paradise. With so much untouched land and an endless bounty of lakes and waterways, there is not much more than an avid outdoors enthusiast could ask for. If you have had the opportunity to explore Canada's pristine waterways, you likely recognize the importance of preserving the environment for the enjoyment of future generations. Fortunately, there is an agency tasked with just such a mission, and if you are a boater, you can expect to work with them from time to time. Transport Canada is the nation's premier transportation agency, and they are charged with managing infrastructure on both land and sea. 
Transport Canada has thousands of employees, and they are headquartered in the nation's capital, Ottawa. Accountable to both the Canadian people and parliament, this agency handles a number of important matters pertaining to the country's waterways. Most specifically, as a boat owner, you can expect to interface with this government agency on the issuance of vessel licenses and registrations.
Vessel Registration with Transport Canada
One of Transport Canada's larger responsibilities is managing the Small Vessel Registry. If your boat will be used for commercial purposes, you will need to apply for vessel registration. This is also true of boats that carry marine mortgages, as well as those that are traveling internationally under the Canadian flag. You can obtain your registration by completing an application form and providing some supplemental materials, including a bill of sale, a tonnage measurement, and photographs of all four sides of your vessel.
Once your vessel has been registered, you will receive a completely unique name (of your choosing) for the vessel. This, coupled with your official number, can make your vessel easier to identify in the event that it goes lost or missing. With vessel registration, you also receive the patriotic privilege of being able to fly the Canadian flag.
Pleasure Craft Licenses and More
If your boat is used primarily for recreational purposes, you will likely only need a Pleasure Craft License (PCL) from Transport Canada. This document is required for any motorized vessel with an engine of 8.5 kW (10 horsepower) or more, including personal watercraft like Sea-doos. PCLs are available to all vessel owners, however, and they do give you an individual registration number, which must be displayed on your boat's exterior.
You will also need to obtain a boating license from Transport Canada, provided you are operating a motorized vessel. This is officially called a Pleasure Craft Operator Card (PCOC), and you can receive yours by taking a brief educational course and passing a subsequent exam. Your PCOC demonstrates that you have a basic competency for safe boat operation.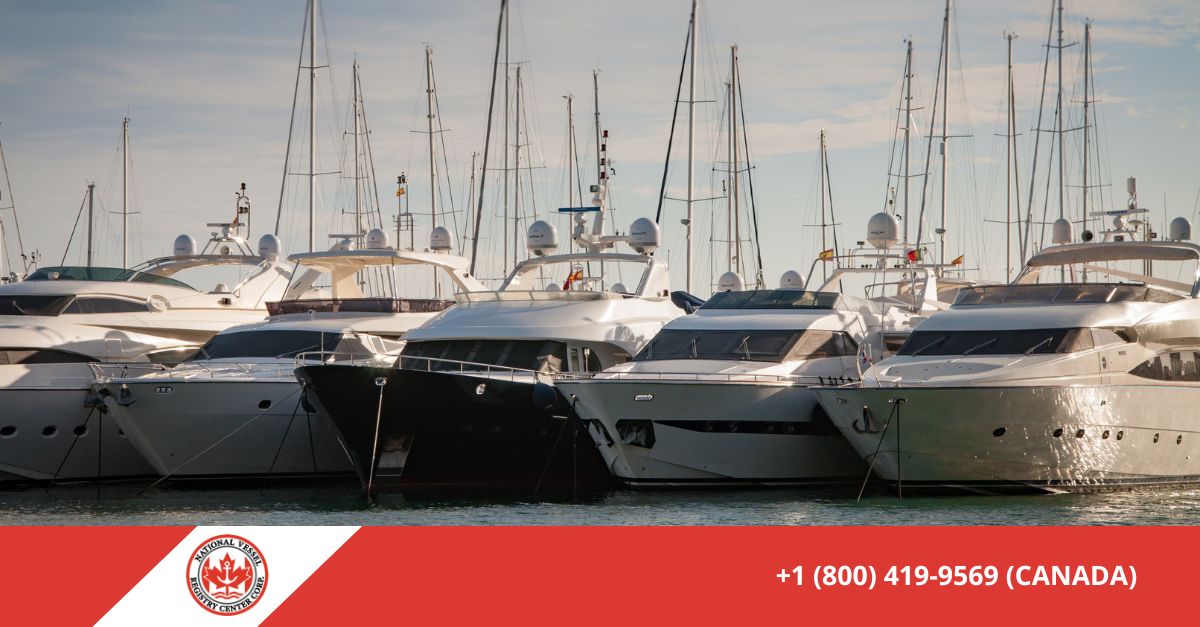 Get Your Documentation Online
No matter what sort of documentation you need to process with Transport Canada, we can help. At the National Vessel Registry Center, we have a host of fillable, online forms that you can use to register your vessel, obtain a PCL, or process a number of other documentation matters. If you would like to learn more about our services, please visit our helpful Frequently Asked Questions page, or contact us by email or phone.