Have you been trying to figure out the perfect name for your Canadian ship? Are you almost done with the registration process and are determining what's just right for your vessel? The name of your boat is more important than you might realize for any number of reasons. It's fun to think about and, if you'd like, you can change it (even though there is a process involved). The National Vessel Registry Center Corp. can help you at every stage of the vessel ownership process. 
Marking Requirements for Your Canadian Ship
First, the necessities: if you have a commercial vessel (i.e. a "non-pleasure" one) then the name has to be on each bow as well as the stern. Additionally, the port of registry has to be marked on the stern, too. If you have a pleasure craft or air cushion vessel, then the name and port of registry have to be on an exterior part of the hull that's clearly visible. Use your own reason and intuition to figure out "clearly visible." When we say "marked," we mean that you have to put the name and port of registry in durable materials that are at least 10 cm tall, clearly legible, and in the Latin alphabet as well as Arabic (or Roman) numerals.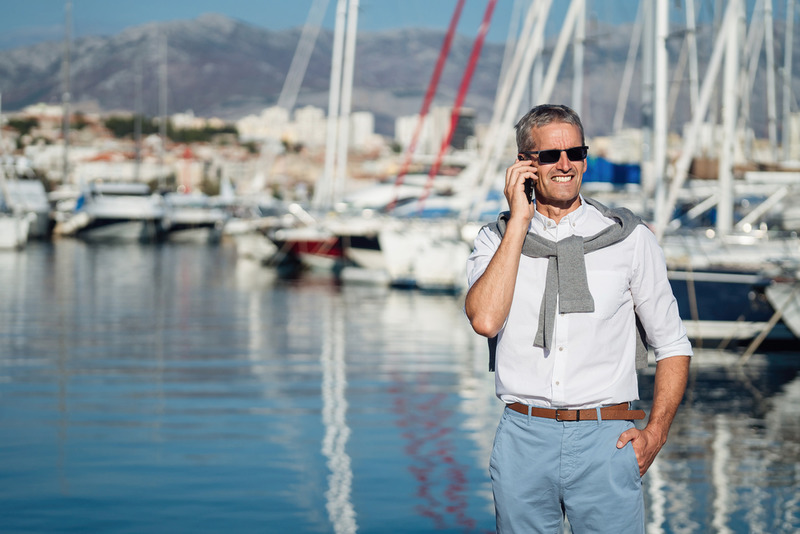 Remember: People Will Associate This Name With You
That's perhaps the most important thing to keep in mind when it comes to naming your vessel. When people see the name of your vessel, they'll see your vessel, but they'll be thinking of you. They'll know that it's you who came up with the name, so you want it to be something that represents you well. This is not to say that you can't give it a name that's irreverent, fun, clever, or anything like that – but, you also want to make sure it's not something that's so crude or "blue" that you might be embarrassed to be associated with it from time to time.
A Good Question to Ask When Naming Your Vessel
You will be asked (perhaps more often than you realize) "why did you give it that name?" This is true no matter what your vessel's name is. This question is a very easy, simple way for boat people to make small talk. So, when you think of the name for your vessel, think about whether or not you really want to be talking about this for the rest of your vessel's ownership.
All the Documentation for Your Canadian Vessel
No matter what you name your vessel, you'll be able to find all of the documents you need right at our site. From the initial registration through the change of address and everything else, we have the forms you need to make sure that your vessel is always in compliance with Transport Canada. If you decide not to register your vessel or are ineligible to do so, you can find a Pleasure Craft License and more here, too. Should you require more information: (800) 419-9569.