As we enter the autumn boating season, it is one of the most beautiful times of year to get your vessel out on Canadian waters. With the leaves changing due to the seasonal shift, you can enjoy spectacular sights and breathtaking sunsets with your friends and family from the comfort of your boat. Before you can untie from the dock and enjoy the splendor afforded by Canada's lakes and rivers, however, there will be some practical matters to address. First, you should make sure that your boat is well-equipped for colder weather and changing conditions. It couldn't hurt to take a peek at your life jackets and first aid kit also, as those can be pivotal safety supplies. Additionally, making sure that your documentation is current with Transport Canada is also a wise maneuver. Specifically, you are going to want to verify whether or not your boat requires a Pleasure Craft License (PCL) or a vessel registration.
While boating is a hobby that allows you to experience a true sense of freedom, having a motorized boat also calls for a fair amount of responsibility. Just like you would obtain a license to operate a car, a similar approach should be taken with your boat. Vessel licenses and registrations are issued by Transport Canada, which is the nation's primary transportation agency for matters of both land and sea. Transport Canada plays an important role in protecting the infrastructure of our roads and waterways, and it makes sense that they would want to keep track of who and what is on our waters. Read on to learn more about the documentation your boat will require from Transport Canada.
Meeting the Requirements for a Pleasure Craft License
When you first set out to buy a boat, you probably did not anticipate having to do much in the way of paperwork. The good news is, the amount of documentation you require should not be too overwhelming, and by working with a private service such as ours at the National Vessel Registry Center, you can get everything you need online. But what exactly do you need? What is the difference between a boat license and a boating license? Though they sound similar, they actually serve pretty different purposes.
A boating license, which is also known as a Pleasure Craft Operator Card (PCOC), is sort of like a driver's license for a boat. Your PCOC demonstrates that you have a basic competency for operating a motorized vessel in Canada. You can obtain your boating license by taking an educational course and passing a subsequent exam. PCOCs are issued by Transport Canada free of charge.
A boat license, officially known as a Pleasure Craft License, applies to your vessel. You can think of this as sort of like a car's registration–though, as you will come to know, vessel registration is actually something different. Your boat will require a PCL if it has an engine of 10 or more horsepower (7.5 kW), though any boat can obtain a license. Your PCL will assign your boat a license number, which you must display on both sides of your boat's bow in digits at least three inches in height. Your number should also be placed well above the water line.
To obtain your PCL, you will need to submit an application to Transport Canada. You will also need to provide a photograph of your vessel and a bill of sale to serve as proof of ownership. Once issued, your PCL will be valid for a period of 10 years, at the end of which you will have the opportunity to renew it. 
Do You Need Vessel Registration?
For most leisure boaters in Canada, a simple PCL will satisfy Transport Canada's documentation requirements. Some boats, however, will need to enter the national vessel registry. Specifically, any boat engaging in commercial activity, traveling abroad under the Canadian flag, or financed with a marine mortgage will need to obtain a vessel registration. A vessel registration differs from a PCL in that with a registration you will receive a completely unique name for your boat (of your choosing) which can be displayed in place of a PCL number. You will receive an official number as well, though it is slightly different than that of a PCL.
To get your vessel registration, you will need to complete Form 1 – Application for Registry. You will also need to provide a Form 3 – Statement of Qualification for Vessel Registration. You will also be asked to submit a bill of sale and photographs of all four sides of your vessel.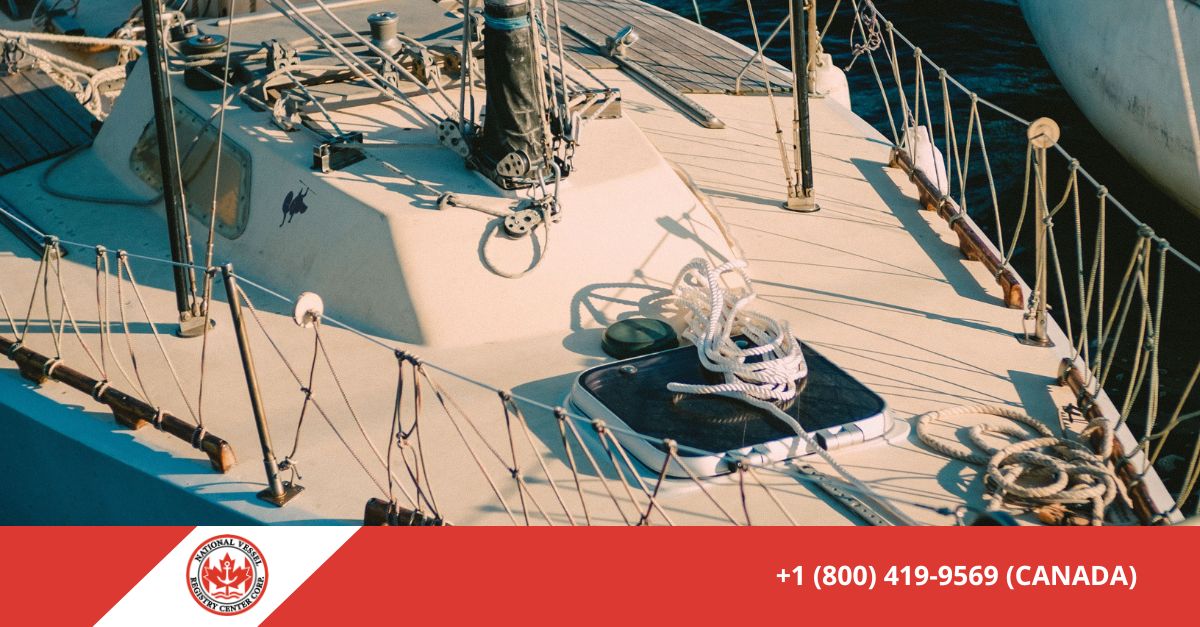 Get Your PCL Online the Easy Way
You can use our online forms to obtain your PCL or vessel registration. Take a moment or two to explore our website–you will see that we have everything you need to get your Transport Canada documentation. If you have any questions about our services, contact us via phone or email today.