One interesting aspect of boat ownership is that there are varying levels to it. On the one hand, you have your recreational boater, which makes up most of the boat ownership demographic in Canada. On the other hand, you have boats that are used for commercial activities such as charters, barges, and more. As boats can have a number of different uses, it is logical that they have a variety of different modes of documentation required by Transport Canada. If your boat falls under the requirement for entering the Transport Canada boat registry, you are going to want to learn a bit about what that entails. If you are new to boat ownership, don't worry–at the National Vessel Registry Center, we have got you covered. We have an assortment of online forms that you can use for your various Transport Canada documentation needs.
Transport Canada is our nation's premier transportation agency, and they are tasked with a very important role. As they manage all transportation matters on both land and sea, Transport Canada is a large government agency with thousands of employees. They are accountable to Parliament, as well as the Canadian people, and they manage and regulate the waters within the nation's jurisdiction. One way in which they do this is by issuing licenses and registrations to vessel owners across Canada. Read on to learn more about what it means to enter the Small Vessel Registry.
What Vessels Must Enter the Transport Canada Boat Registry?
If you are interested in boating for mostly leisure purposes, you will likely need to obtain a Pleasure Craft License (PCL). Issued by Transport Canada, PCLs are mandatory for any motorized vessel with an engine of 10 or more horsepower (7.5 kW). If you are planning to use your boat for any sort of commercial purposes, however, you will need to complete Form 1 – Application for Registry with Transport Canada. This is also true for boats traveling outside of Canada, as well as any vessel financed with a marine mortgage.
In addition to your Form 1 – Application for Registry, you also need to complete Form 3 – Statement of Qualification for Vessel Registration. You will also need to provide a tonnage measurement and photographs of all four sides of your vessel. 
There are some benefits to vessel registration that boat owners may enjoy. For one, you will be issued a completely unique name of your choice for your vessel. This can allow you to stand out from the other boats down at the marina and put your own personalized stamp on your vessel. With a vessel registration, you can also travel abroad under the Canadian flag, allowing for easier entry to international ports.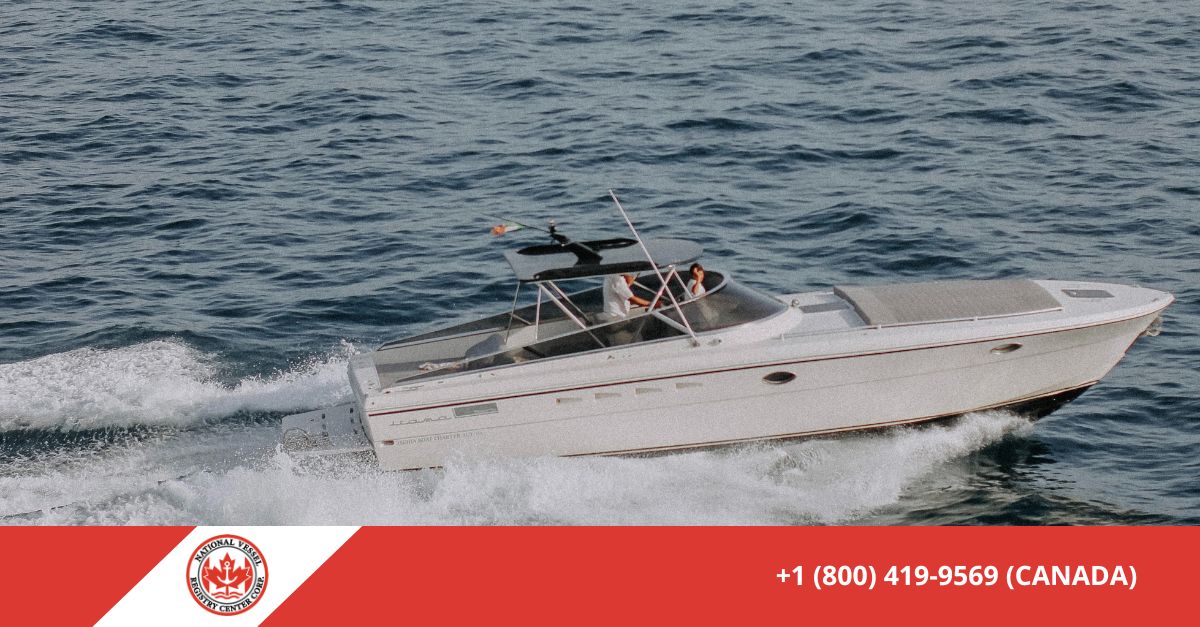 Apply for Your Vessel Registration Online Today
If you need to enter your boat into the Small Vessel Registry, we can help. We offer online forms for all of your Transport Canada documentation needs. To learn more about our services, take a moment or two to browse our website. You can also visit our helpful Frequently Asked Questions page, or email us to learn more.