Owning your own boat is one of life's unique and special pleasures. With your own vessel, you are free to hitch up to your truck, head down to the landing, and launch your boat at just a moment's notice. That sense of freedom can allow you to hit the water with your family and loved ones whenever you would like, giving you a pass to enjoy Canada's pristine natural offerings and create enduring memories. Of course, with that freedom does come responsibility. Safe and responsible boat ownership is a requisite in Canada, and one aspect of that is maintaining the proper documentation at all times. For some boat owners, this can mean completing the process of small vessel registration. 
If you have a history as a vessel owner, you are probably somewhat familiar with Transport Canada paperwork. For instance, if you have owned a motorized vessel of 10 or more horsepower (8.5 kW), you have had to apply for–and likely renew–a Pleasure Craft License (PCL). At some point, you have probably also obtained your boating license, or Pleasure Craft Operator Card (PCOC). Entering the small vessel registry follows a similar process as these other documents, but it has its own requirements and benefits. Read on to learn more about the vessel registration process.
When Do You Require Small Vessel Registration?
You may be wondering, when does a vessel require registration, or when does a simple PCL no longer suffice? The simple answer is that if you have a motorized vessel engaging in any sort of commercial activity–this can mean commercial fishing or sightseeing charters–it will need to be placed in Transport Canada's small vessel registry. This is also the case if your boat carries a marine mortgage, requires an official name, or will be traveling abroad under the Canadian flag.
Having a vessel registration is not without its perks. For example, when your boat is registered, it receives a completely unique name of your choosing. This not only allows you to stand out from your peers down at the marina, but it also can help officials identify your boat in the event that it goes missing. If your boat is registered, you also do not need to obtain or renew a PCL.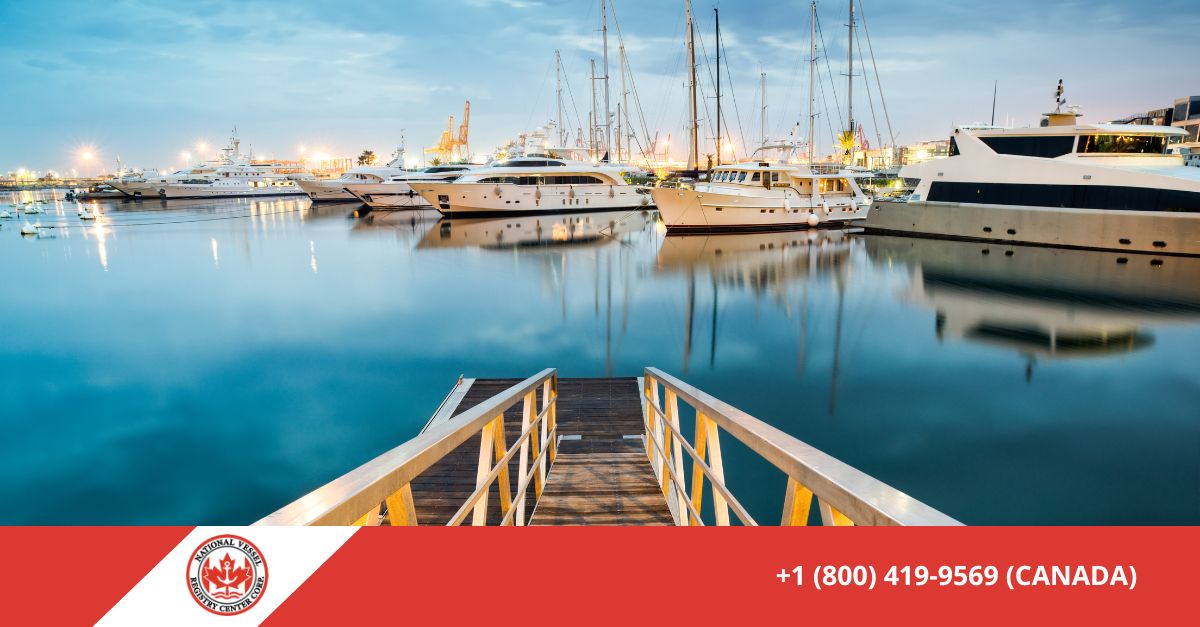 How to Register Your Vessel Online
If you have found yourself in a situation where you are required to register your vessel, or if you simply want the benefits that come with registration (it is available to all), you will need to submit an application to Transport Canada. Additionally, you will need to complete Form 3 – Statement of Qualification for Vessel Registration, proof of ownership, and tonnage measurement.
At the National Vessel Registry Center, we can assist you in submitting your application online. We utilize easy-to-complete web forms and an SSL-encrypted web portal so you can easily attach your supplemental materials. Why waste time printing forms and making trips to the post office when we can help you file your forms in just minutes? To learn more, contact one of our customer service agents by phone or email today.