We now live in a world where more of us are constantly on the move, especially with the new technology and everyday demands. Although you may have been accustomed to staying at the same house, area, or company address for many years in the past, with people looking to update their houses and working spaces, as well as the changing nature of rentals and mortgages, you may find yourself eventually moving to a new place that better meets your needs. Of course, when you relocate, you'll have to make changes that require paperwork. Credit card firms, banks, store subscriptions, utility companies, and others may require you to update your address so that they know where to send critical information or statements. The same thing happens with Transport Canada's change of address notification. Fortunately, there is an easier, faster, and safer way than ever to make such arrangements. 
Notify Change of Address
You may recall that when you first registered your watercraft with Transport Canada, you did so using your name and address. After all, if Transport Canada or any other relevant transportation or maritime agency has to get in touch with you, they can do so at the address listed in your registration. This is why, if you relocate, you must ensure that the information on your Transport Canada record is kept up-to-date. Don't worry; this isn't a difficult procedure, and we're here to help you along the way. Let's take a deeper look at what this process will entail so that you can sail through it without difficulty.
It's really important to remember that commercial vessels operating in Canadian waters must be properly registered, according to Transport Canada's requirements. After all, this is how this government agency keeps track of commercial vessels doing any sort of business in the country and whether or not they are complying with the relevant regulations. There will be a regulatory process associated with it, similar to any other case of government paperwork. While it might take less time than the original first time registration, it is important to complete the change of address notification.
Updating Your Boat Documentation Address
If you have previously documented a big recreational vessel or a commercial vessel for your business with Transport Canada, you will need to update your records to reflect your new address. Transport Canada keeps meticulous records on all documented vessels, and having incorrect paperwork or documents could cause you problems, especially if your ship is registered as part of your business. It's also crucial to update your address so that you receive mail and information from Transport Canada on your boat at the correct address.
As a general rule of thumb, If you own a vessel registered under Transport Canada, you should report any address (or any major changes) changes to your boat within 30 days after the new changes are made. 
Does Transport Canada Change of Address Take a Long Time?
Fortunately, it doesn't. Our online portal allows you to submit an application for a change of address in a matter of minutes. The National Vessel Registry Center, Corp. is a third-party organization that manages all of the paperwork for Canadian boat owners. We aren't affiliated with Transport Canada. We just make the process of processing your applications easier and faster for you.
Because our website is SSL secured, you can be sure that all of your personal information is secure. We have all of the forms you'll need for your yacht, including Registry, License, and Small Vessel Registry Forms among many others.
Filling out the Form With Us
Using our website to submit the form makes things a lot easier, safer, and faster. You can submit it to Transport Canada directly, but this can cause delays or increase the chance of complications with your application. Using the Canadian Vessel Registry processing service is a lot easier and more reliable. After all, not only will we speed up its delivery to Transport Canada, but we'll also double-check all of the information to ensure that the application isn't returned due to a minor error or incorrect information. The address on your registration will be updated as soon as you submit this application.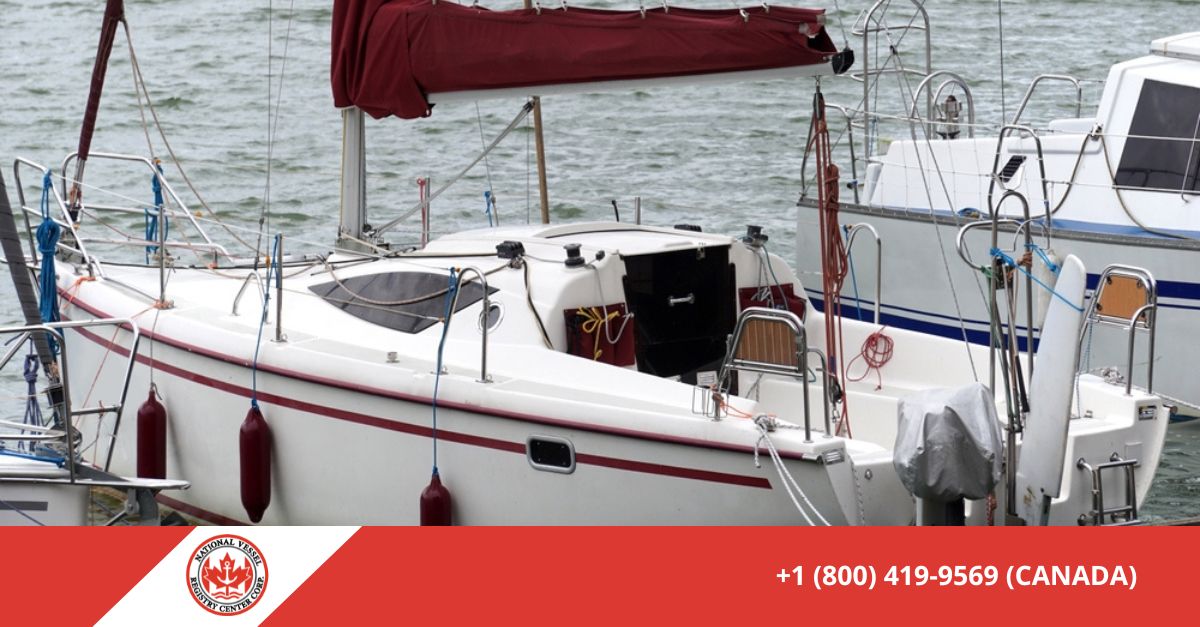 Easier and Faster Than Ever
Make sure to come to us here at the National Vessel Registry Center Corp. the next time you need to contact Transport Canada about a change of address for your home or business. We make it as simple as possible for you to obtain the forms you require, and you can fill them out and submit them to us via our secure website rather than traveling to the post office,  mailing them to an office and hoping the entire information is correct. Visit our website today for all of your boat documentation needs so you can rest assured that you're sending all of your paperwork to Transport Canada in a timely, efficient, and effective manner. You will see that we provide you with the most effective means of taking care of yourself.