Every vessel or pleasure craft that has a motor over ten horsepower must have a license and registration in Canadian territory. We want everything to go smoothly, whether you're receiving your first Transport Canada boat registration, your Pleasure Craft License, or anything else. This is why everything we do at the National Vessel Registry Center Corp. is aimed at assisting you with your vessel registration steps. We're confident that we can make this necessary process a walk in the park. Over the years, the National Vessel Registry Center Corp. has assisted numerous vessel owners in obtaining and maintaining the proper type of registration (or licensing) for their vessel. We can assist you in the same way and help you understand all the Transport Canada boat registration steps and details. 
Transport Canada Boat Registration
There are several steps that need to be followed so that you can register successfully. It is advised to take some time to gather the information and have every document together before you start filling out forms. Unfortunately, if you make mistakes on your documents when filing with Transport Canada, the forms will be returned to you, delaying the registration process. While the entire documentation process can be achieved by navigating the Transport Canada website and mailing all the necessary documents, you can work with us at the National Vessel Registry Center Corp. to ensure that your forms are correct and that you provide the relevant information. We are a knowledgeable third-party organization with all of the necessary forms available online, allowing you to file electronically and have it reviewed by our specialists before forwarding it to Transport Canada. Please send an email to info@canadianvesselregistry.ca or use our online contact form if you have any questions.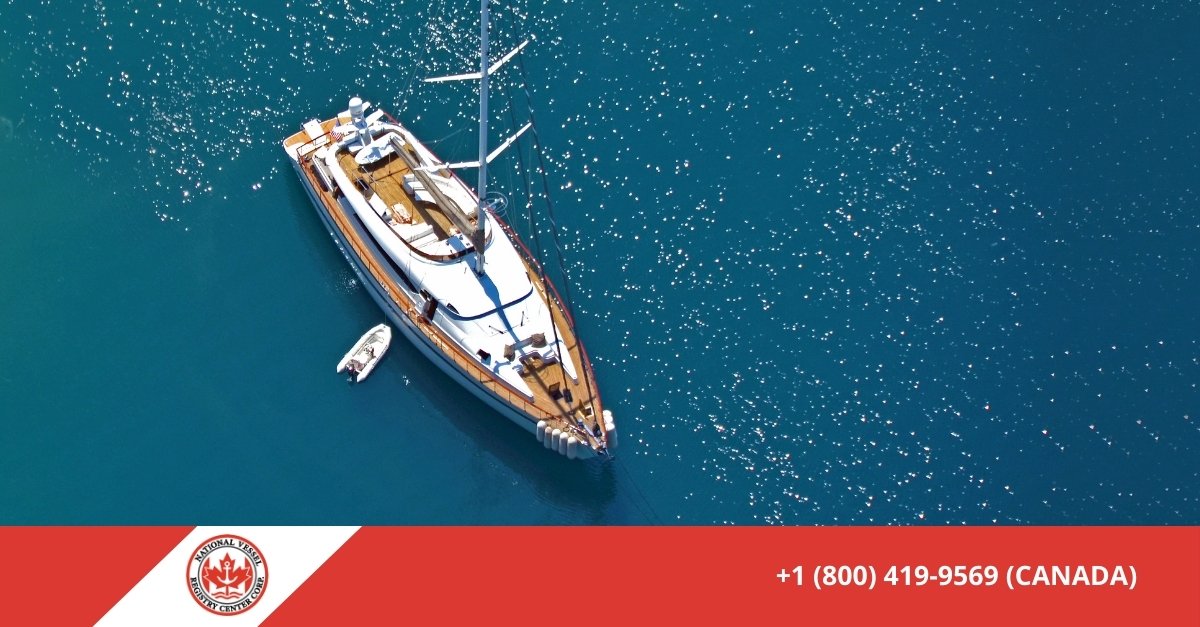 Requesting a Boat Registration
If you own a small commercial vessel, you can apply for a special sort of registration that is less complicated than that for bigger vessels. The vessel must be propelled by an engine with at least 10 horsepower (7.5 kW) and not exceed 15 gross tonnage in order to pass this registration process. A Canadian citizen, a Canadian resident, or a company incorporated under Canadian law are all eligible. You are not just establishing your own ownership of your vessel when you register it; you are also granting it nationality. This will allow you to travel through Canadian waters without any type of restriction as long as the registration is in order. The application must be filled out completely and accurately. You must also submit documents that show proof of citizenship, the ownership of the vessel (such as the bill of sale), the tonnage measurement of the vessel, and your payment forms, if paying by credit card.
Already Registered, But Can't Find Your Registration?
It's crucial to remember that your registration must always be on hand when operating your boat. This implies you won't be able to just show a photo of your registration on your phone or a photocopy you have on hand. You must have a physical copy with you at all times, meaning that if you lose your Transport Canada boat registration, you will require a replacement. But don't worry; you won't have to go through the hassle of obtaining your registration again. You will, however, need to replace your lost registration, which is a separate process. Always remember to keep important documents in a safe place within your vessel.
You'll Find Ease of Use in Our Online Forms
If you're like most of us, you could feel "tugged in two directions" when filling out your vessel paperwork forms. You want to finish it as soon as possible so that you can move on to something else, but you also feel obliged to be meticulous since the last thing you want is to make a minor error that could eventually force you to repeat the process, thus wasting more time or money. If that's the case, you've arrived at the correct place. Our document processors can help with this. You may rapidly fill out these forms (in fact, you can use "Tab" to move from one required, indicated form to another) and then send them to us. Our document processors are well-equipped to resolve any issues or notify you if there are any. 
Final Words…
Summing up, figuring out the ways of boat registration does not have to be a headache. Although steps may vary depending on certain particular situations, the overall process is pretty much the same. If you're looking for information on how to register a vessel in Canada, our team at the National Vessel Registry Center will assist you with any Transport Canada application procedure. If you require assistance, please contact us at +1 (800) 419-9569, email us at info@canadianvesselregistry.ca, or use the contact form on our website.