Many people do not know this, but there is a much simpler way to achieve your Transport Canada Boat Registration. This can be done on the TC website, looking for the corresponding forms, or you could just use our site, as we will guide you through the process in just a few minutes.
Why You Should Register Your Boat In Our Site
If you are lucky enough to have a boat, it is likely that you do not want to lose time and money looking for what forms to fill, risking completing the incorrect one or even exposing yourself to pay a huge fine. Keep scrolling through so we can show you how to proceed with the filling.
Understanding The Importance Of Registering Your Boat
If you happen to live in Canada, and you have just got yourself a new boat, then you should be aware by now that there are some regulations that you need to follow.
The first thing you need to know is that any boat with an engine of more than 10 horsepower is going to need a license, so if your vessel is motorized then you might as well get one.
According to the Transport Canada website fines of up to $250 can be issued to offenders who do not comply with the competency requirements. The first one of those requirements is the mentioned license. Depending on the use you are going to give to your boat there are different types of licenses to get. If you are just willing to navigate for pleasure, then a Pleasure Craft License (PCL) is the one you should get.
This license is going to provide you with a series of numbers for the purpose of identifying your boat. Pretty much like a car plate, with the difference that you display this one on the sides of your boat. This license is going to last up to ten years. However, it might not be enough. If you plan to navigate internationally or to get a marine mortgage, bear in mind that the Transport Canada Boat Registration is the one you should get, and it has some added amenities.
Amenities For Boat Registration
While deciding to register your boat instead of licensing it comes with a fee, you might not have a choice, or maybe you just want those advantages. Registering your boat allows you to display your boat name and registry port rather than your license number, to exhibit a Canadian flag, and, last but not less importantly, also works as the boat title.
Some Advice For Your Boat Name
Choosing how to name your boat can be fun, although there are some recommendations you need to take into account before picking the real name. Transport Canada advises boat owners to select a clear, short, and concise name, that is going to facilitate their job to rescue officers in the case of an accident. Moreover, the vessel should also possess the registered tonnage and the official number on the inside of the boat.
Important Documents To Register Your Boat
Apart from submitting the corresponding form, picking up a name (and two alternative names in case it is not approved), and paying for the appropriate fee, there are two more requirements you should meet: to have your boat measured for the tonnage and to provide evidence of ownership.
Proof Of Evidence Of My Boat
The only way to prove the evidence of a boat is with a bill of sale, which should always be kept on the boat. When purchasing a boat, you have 90 days to transfer your boat's license into your name. If you want to know more about a Boat bill of sale do not hesitate to visit this article.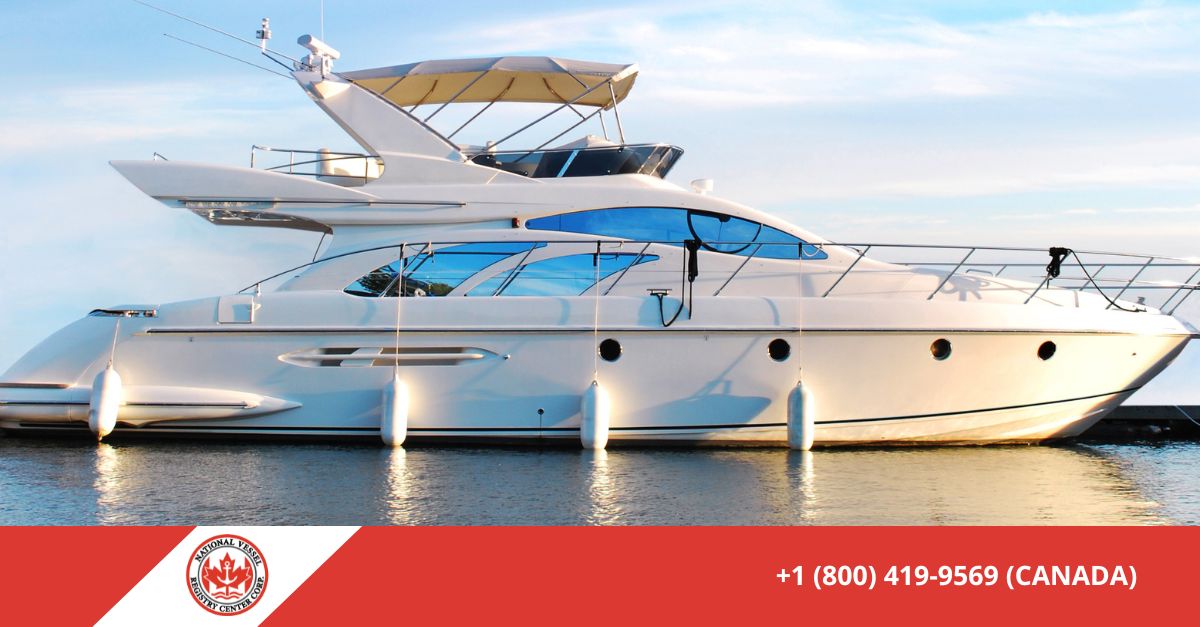 Who You Need to Contact
It is important to let the Transport Canada Boat Registration be handled by someone who has been in the industry for many years. If you have any questions, doubts, or want to find out any extra information reach us, at the Canadian Vessel Registry and we will take care of the boat you just bought, fast and conveniently!