So it's always been a dream of yours to own a boat. Now that you've taken the plunge and bought your dream boat, there are a few things you need to do, to ensure it's properly licensed with the government. There are many advantages to doing your Transport Canada Boat Registration at our website. For starters, we want the procedure to be simple for you, whether you're looking for a way to receive your Transport Canada boat registration or a replacement after you've lost yours. This is why we make it easy for you to fill out and submit all the essential forms for registration on our website.
Ease of Access, Anytime and Anywhere
You can access the National Vessel Registry Center Corp. online forms as long as you have access to the internet. You can fill out your forms whether you're on your smartphone, laptop, tablet, or desktop, as long as you're connected to the internet. We're also constantly working on more device compatibility. We wouldn't want you to have set aside a specific amount of time to complete your forms, only to discover that when you try to do so, some of the forms fail to load completely (if they load at all). Our site will be open entirely at a time that is convenient for you.
Transport Canada Pleasure Craft Registration 
While pleasure craft owners in Canada aren't required to register their vessels, Transport Canada offers a registration program for those who want to do so. The program is run by the Small Vessels Program and provides pleasure craft with a unique license number that can be displayed on the side of the hull. Although this identification system isn't necessary for pleasure craft, it does provide an extra layer of protection for your vessel in case it's ever stolen or goes missing at sea. For example, if you're involved in a collision at sea or someone steals your boat, having a registered identification number will greatly help authorities locate your vessel and return it to you.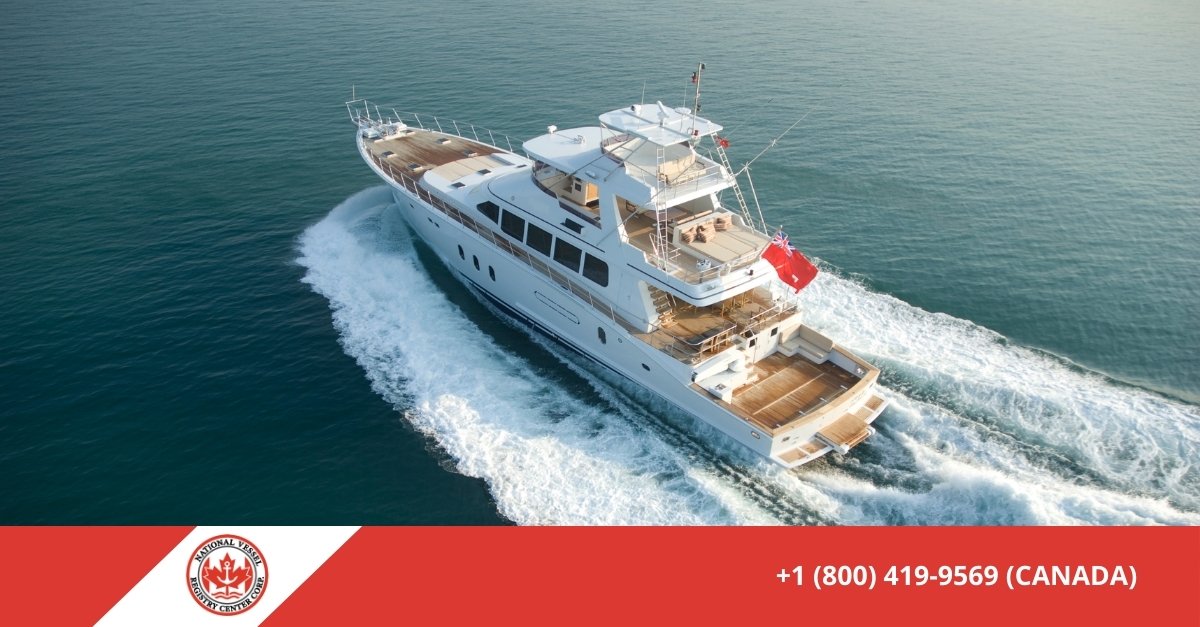 According to Transport Canada, all pleasure craft must be registered with a Pleasure Craft Licence, "with the following exceptions:
a pleasure craft using a motor with less than 10 horsepower (7.5 kW)

a pleasure craft that has a vessel registration.

a pleasure craft that was purchased less than 90 days ago (this is a grace period, during which the new owner must carry documentation with their name and address and the purchase date)."
Fill In The Forms Whenever You Want
You can fill out these forms at your leisure on our website. This works out great if you're constantly on the move or have dynamic work and day schedules. That means you can start them when you get up in the morning and finish them while you wait for breakfast to finish cooking. You might also work on them if you get to work a few minutes early or have some free time during your break. In a sense, our service allows you to recover your time: you can use the time you're waiting in line at the bank or the store to do something productive. You can avoid having to fill out these papers when you don't want to by filling them out when you want.
Register With Transport Canada
There are a few procedures that must be completed in order to register properly, and there are a few ways of doing just that. Before you begin filling out forms, take some time to gather information and obtain all necessary documents. Unfortunately, if you make a mistake on your documents when filing with Transport Canada, the forms will be returned to you, which will cause the registration process to be delayed. While you can complete the entire paperwork procedure by going to the Transport Canada website and mailing all of the required documents, you can also work with us at the National Vessel Registry Center to verify that your forms are correct and that you have submitted all of the necessary information. Like we mentioned earlier, we offer time saving and convenient form-filling procedures. 
Get Started With Our Selection of Online Forms and Visit our website today!
If you're looking for transport Canada boat registration for your pleasure craft, then look no further. We can help you with all of your Transport Canada needs and we'll make sure that every step is completed. With our help, we'll ensure that your boat registration goes smoothly so that you don't have to worry about anything else while on the water.
To get the best experience available, visit our website today!
Summing up…
For the best experience, come and use our services. We will help you with registration and make sure that things run smoothly. Please don't hesitate to contact us if you have any questions concerning the procedure you're working on. Simply visit our website, phone us at +1 (800) 419-9569 or send us an email at info@canadianvesselregistry.ca, and we'll respond as quickly as possible.