Are you thinking of buying a boat in Ontario? Ontario has over 250,000 lakes and rivers, making it an ideal location for boating enthusiasts. However, buying a boat is a significant investment and requires careful consideration. Here are some tips to make the process easier: Let's take a closer look at the processes that will make up this larger process. At the National Vessel Registry Center, you can learn all about the boat-buying process and Transport Canada's boat license requirements.
The Procedures That Will Be Followed Throughout Your Purchase
The act of purchasing a boat in Ontario seems both exciting and enjoyable. Yet, the actual process of doing so can be far more difficult than one might expect. Keeping this in mind and in an effort to better assist you, we have compiled a list of guidelines that you'll want to keep in mind throughout the process so that you can more effectively navigate the boat-buying procedure.
Determine Your Budget
Boats come in different sizes, models, and prices. It's essential to determine how much you're willing to spend before you start looking. Consider not only the cost of the boat but also the additional expenses such as insurance, docking fees, maintenance, and fuel costs.
Research And Decide On The Type Of Boat You Want
There are different types of boats, such as sailboats, powerboats, fishing boats, and pontoon boats. The type of boat you choose will depend on how you plan to use it. For example, if you plan to use a boat for fishing, a fishing boat or a pontoon boat may be more suitable.
Once you've determined the type of boat you want, research the different models and brands available on the market. Look for reviews and ratings from other boat owners, as well as from industry experts.
Before purchasing a boat, it's essential to check its history. This includes checking for any liens, accidents, or damage. You can obtain this information by running a title search or using a boat history report service.
What Is The Boat's Intended Use?
Will you use your boat for recreation with your family? Do you intend to take them swimming, skiing, or lakeside horseback riding? Alternatively, do you want to profit from this vessel? Do you envision charging for boat tours or carrying individuals between locations? If you intend to use the boat for business purposes, you must register it. The size of the vessel's engine has a significant impact on the documentation requirements. For instance, you must register your vessel if its engine is greater than 7.5 kW, it is used for commercial purposes, and it weighs more than 15 gross tons. However, if it weighs less than 15 gross tons, it must be registered with the Small Vessel Registration.
Any vessel that will be utilized for commercial purposes needs to be registered with Transport Canada.  Still, registering a boat for recreational use is not necessary, but a license may be needed for a pleasure craft.
Make Sure Your Boat Is Registered With Transport Canada.
After making your purchase, you'll need to register it with Transport Canada to meet the rules. So, registering your boat may sound like a tedious and time-consuming administrative procedure, but this is not the case. To complete this step, you will just need to submit the proper form through our system.
The initial registration step is simply accessible through our menu. You simply need to submit it with the accompanying money once you have completed it by providing your contact information and the production process data for the vessel. The reason the technique looks quite straightforward is that it is. The best part is that everything is carefully labeled with instructions, and we are here to answer any questions you may have about the procedure.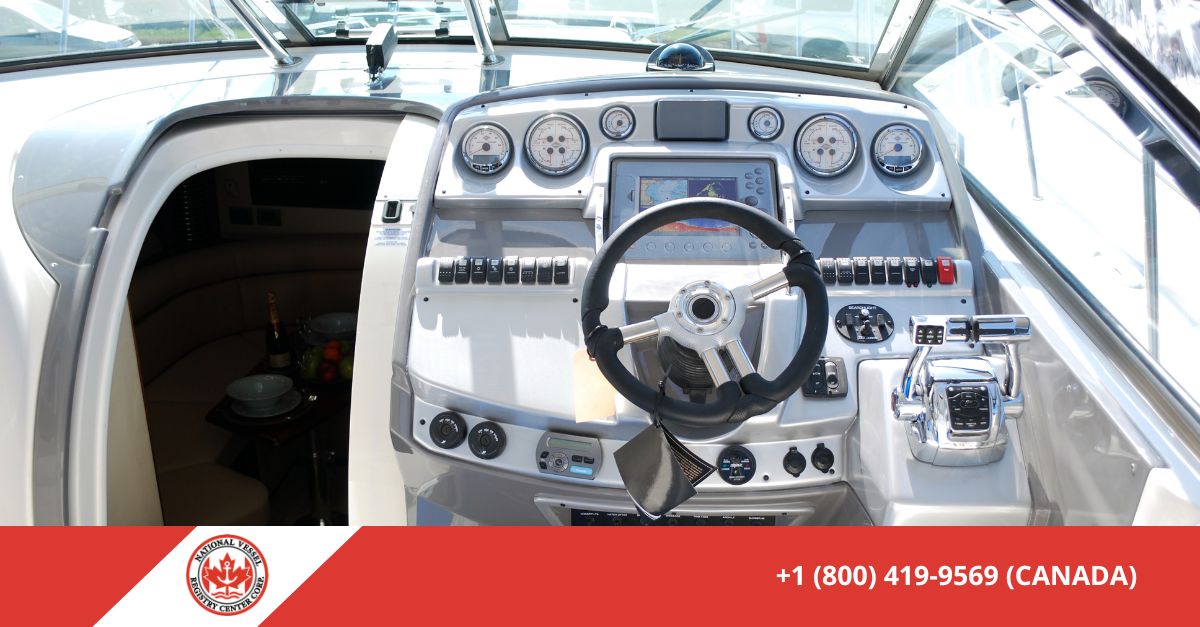 Expert Advice for Buying a Boat in Ontario
Buying a boat in Ontario can be a great investment that gives you a lot of ways to have fun on the water. However, it's essential to do your research, plan, and prepare before making a purchase. By following these tips, you can ensure that you buy the boat that meets your needs and fits your budget.
We want the registration process to run as smoothly as possible for you, whether you are registering a new boat in Canada or revising an existing registration to reflect changes in ownership. Because of this, we made our website so that you can easily find all of the necessary forms, fill them out, and then send them to Transport Canada. Please don't be afraid to get in touch with us if you have any questions about the process you are working on. Contact us here.