We know your sailing time can frequently be limited by the demands of daily life. Taking into account all the work and family commitments of everyday life, we understand you treasure the days you can spend out on the lake with the people you care about. However, we also know the importance of keeping your boat registration and all documentation up-to-date in order to avoid any kind of trouble with the authorities. In this post we'll guide you through the entire Transport Canada boat registration process. 
Do You Need a Transport Canada Vessel Registration?
Many boat owners believe that since they own a Canadian vessel, Transport Canada requires them to register it. That is not always the case! The best approach if your vessel is a pleasure craft is probably to apply for a Pleasure Craft License, but how do you determine that? You can visit our website to learn more about each specific form or permit needed for every kind of boating situation. 
In a broad sense, you will need to obtain a Pleasure Craft License if the vessel is going to be used for enjoyment, leisure, and relaxation and the engine is more than 7.5kW/10 horsepower. If you intend to utilize the vessel for business purposes and it has a gross tonnage of 15 or less, you should register it within the Small Vessel category. The "normal" registry should be used if it is larger than that. Keep in mind that volume, not weight, is measured by "gross tonnage." Additionally, if you intend to use your vessel for trade, passage of goods and passengers, or any sort of business, you should register your boat. At this point you must choose only one option for your boat. Should you have any questions regarding which one might be best for you, please contact us at the National Vessel Registry Center.
How to Complete the Registration
You must fill out an application and provide some extra information in order to apply for the first Transport Canada boat registration. You must provide information such as tonnage measurements that are accurate and pictures of your vessel's four sides. Ownership documentation, such as a bill of sale, is also required.
The necessary forms can be obtained directly from Transport Canada. You can go to their website, find the appropriate PDFs, download and print them, hand-write on the forms, and mail them to a Transport Canada service office. Of course, there are internet options as well, such as working with a company like the National Vessel Registry Center and using a private service like ours.
Completing the New Boat Registration Form
Make sure the form is completely and accurately filled out when you submit it online through the portal. According to the 2001 Canada Shipping Act, any false information on the form is punishable by penalties and other sanctions. You must first provide the boat's name and port of registry while filling out the online form. You have the option to reserve the name you choose for your vessel in order to guarantee its use. While you wait for the accompanying documents, you can register the name ahead of time. After the initial 12-month period, you have the option to request an extension of the reservation. You can enter three boat names into the form (first choice to third choice). By selecting a few backup names, registrants can avoid getting the same boat name that is already on record. Your registration application must be accompanied by supporting documentation that demonstrates ownership, in either French or English.
How to Renew Your Boat Registration Using Your Mobile Device
Most of our daily transactions are done online in this day and age. It should come as no surprise that this can also be the case when renewing your vessel's registration. Through a safe, SSL-encrypted web portal, you can submit your Transport Canada boat registration renewal as well as a number of additional papers by dealing with a seasoned private business like the National Vessel Registration Center.
Using our mobile friendly website You may complete even the most complex, and delicate of paperwork in a couple of minutes. You can save the hassle of printing forms, filling them out manually, and racing to the post office before it closes by utilizing our simple, streamlined web forms. We also make it simple to upload any supplemental files and images that your registration (or any other)  application might require.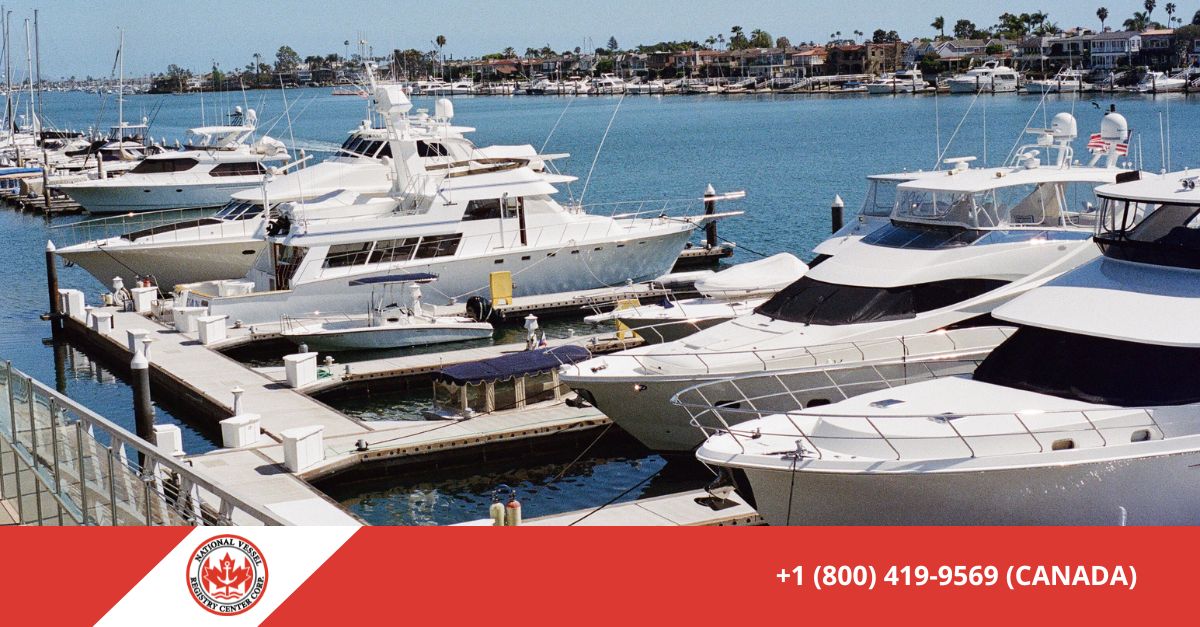 Contact Us Right Away to Learn More About How To Save Time
We can assist you whether you need a new license or a renewal of your registration. To meet the diverse needs of Canadian boat owners, we provide these and a wide range of other online forms. Spend a bit of time exploring our website; chances are we have the vessel documentation form you require. Contact one of our helpful customer service specialists today to find out more about how the National Vessel Registry Center may assist you.