Owning a boat is a rewarding endeavor that comes with numerous advantages. Nonetheless, it is not a low-cost form of recreation. The cost of owning a boat is high, to begin with, and then there are the additional costs of maintenance, equipment, and storage. While you may have already accounted for these costs when planning for a new boat, you should also think about the time and money it will take to obtain a Transport Canada pleasure craft license (PCL) or register your boat. In this article, we'll go over a few of the perks of having a pleasure craft license issued by Transport Canada.
Getting Your Head Around the Concept of a License for a Pleasure Craft (PCL)
A PCL is essentially a boat's social security number because it serves as its official identifier. In the event of an emergency, such as a search and rescue, you will be able to assign a specific identification number. Professionals will be able to quickly and easily locate and retrieve the data they need to do their jobs. You and your boat are covered under this license, so switching is out of the question.
Transport Canada is the federal agency responsible for regulating maritime transportation in Canada. You need a boating license to legally operate on the water, and if you are caught operating a boat without one, you will be subject to fines and other penalties.  You need a pleasure craft license if you operate a boat with 10 horsepower or more that is used primarily in Canada for recreational purposes. Having the license is a good idea regardless of the boat's motor size because it increases security.
Keeping Your PCL Safe
Obtaining a physical copy of your pleasure craft license from Transport Canada is the only copy that will be recognized as valid. In the event of its loss or irreparable damage, you will need to replace it with a brand-new official copy. Even though you won't need to submit a new registration, you will need to complete a separate form in order to replace your license.
Make sure to update your craft license whenever there is a change to your personal information or the vessel's specifications.
Renewal of a Pleasure Craft License
Your pleasure craft registration can be renewed either online with a credit card or by mail. Having the vessel's registration number on hand is necessary for the online completion of this transaction. To find the license number, go to the vessel search page on Transport Canada's website and type in the name of the boat or other information about it.
Please consult our comprehensive new vessel guide if you require assistance with the registration or licensing of a new pleasure craft. You can get all the details you need to apply for a pleasure craft license from Transport Canada online. Please complete the application right away. In order to get the most out of your boat, getting started as soon as possible is essential. On the Transport Canada website, you can find a variety of application packages. Applications and packages can be found on Transport Canada's website in both English and French.
Transport Canada Can Be Difficult To Navigate For Newcomers.
If you have never dealt with Transport Canada before, submitting a request or renewing your documentation can be a lengthy process. It's possible you don't know who to talk to or where to go to submit the right paperwork. For a long time, the National Vessel Registry Center Corp. has been helping people send Transport Canada completed paperwork.
 So that you don't have to worry about forgetting anything, we make sure to check that we have all of the forms you'll need for boat documentation, including any registration, and change-of-address applications that may be required. Visiting our website will take you to a form you can fill out with your new address and contact information. Fill out the form, and we'll take care of the rest.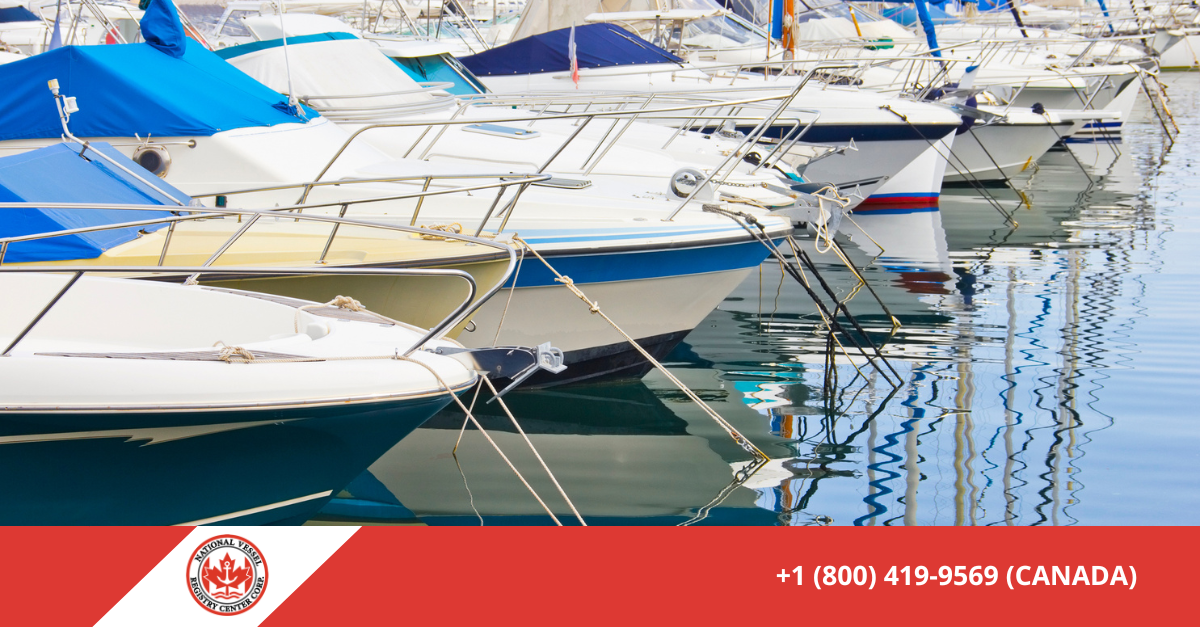 Getting the Assistance You Require
Given the high cost of re-submitting an incorrectly completed Transport Canada pleasure craft license application, it is imperative that you get it right the first time. Using a private service, such as ours here at the National Vessel Registry Center, means you won't have to wait in line at the post office or sort through a mountain of paperwork. You can make a better decision about the paperwork your boat needs if you know how much it will cost and what your options are for getting it done.
We have easy-to-use online forms for these and other common ship documentation concerns. Spend some time looking at what we have to offer. If you need a boat form, we can probably help you fill it out quickly and correctly.