The ownership and operation of a boat in British Columbia are subject to certain legal requirements, such as boat registration and compliance with Transport Canada regulations. Fortunately, the National Vessel Registry Center is revolutionizing the boat registration process in British Columbia by providing a streamlined online platform. In today's articles, we'll examine the significance of BC boat registration, the role of Transport Canada regulations, and the numerous advantages provided by the National Vessel Registry Center. Discover how our cutting-edge online portal streamlines the boat registration process and guarantees boaters a hassle-free experience.
Importance of Boat Registration in BC
Registration is not only a legal requirement in British Columbia but also a crucial step in ensuring safety, accountability, and compliance on the water. Registering your boat with the British Columbia boat registry establishes ownership and assists authorities in identifying and locating vessels in the event of emergencies or theft. In addition, boat registration contributes to conservation efforts by enabling accurate monitoring of boat usage and the enforcement of regulations designed to protect the environment and preserve natural resources.
Regulations of Transport Canada: An Understanding
Transport Canada regulations play a crucial role in ensuring the safety of British Columbia's boaters and the preservation of the province's waterways. These regulations cover a variety of aspects, such as vessel construction standards, equipment requirements, navigational rules, and operator licensing. All boaters must comply with Transport Canada regulations to promote safe and responsible boating practices.
Introducing the National Vessel Registry Center
The National Vessel Registry Center is a private online portal that streamlines the British Columbia boat registration process. With its secure SSL technology and user-friendly online forms, the National Vessel Registry Center provides a platform for boaters to register their vessels and obtain required permits and licenses. This innovative online portal has transformed traditional boat registration procedures by eliminating paperwork and lengthy wait times.
Conformity to Legal Requirements
Having your vessel registered with the National Vessel Registry Center ensures compliance with Transport Canada and British Columbia's boating regulations. By adhering to these responsibilities, you not only avoid possible fines and penalties, but you also demonstrate your dedication to responsible boating practices. Compliance with these regulations promotes waterway safety, safeguards the environment, and enhances the boating experience for all enthusiasts.
The Portal's Time-Saving Online Procedure:
Using the National Vessel Registry Center, boaters can register their vessels from the comfort of their own homes. The user-friendly online forms simplify and democratize the BC boat registration process by guiding applicants step-by-step through the registration requirements. Additionally, our team goes above and beyond to ensure a seamless experience for boaters. Our online platform is accessible 24 hours a day, seven days a week, allowing boat owners to register their vessels at any time of day or night. When needed, knowledgeable representatives are available to assist boaters with guidance and clarification. This dedication to customer service enables boaters to navigate the registration process with confidence and ease.
Savings in Time and Effort
Gone are the days of waiting in long lines or mailing documents. With the National Vessel Registry Center, boaters can avoid visiting government offices and enjoy a streamlined registration process. The online platform expedites processing and reduces administrative burdens for boaters and government agencies alike.
The National Vessel Registry Center prioritizes the protection of the personal and sensitive information of its users. Using SSL technology, all data transmitted through the platform is encrypted and protected against unauthorized access, ensuring the privacy and confidentiality of boaters' information.
Integration Effortlessly with Government Agencies
The National Vessel Registry Center collaborates with pertinent government agencies to ensure a streamlined and effective registration process. By leveraging modern technology, the online platform allows for seamless integration with government systems, facilitating the transfer of accurate and timely data. This integration expedites the issuance of permits and licenses by streamlining the verification procedure. The National Vessel Registry Center acts as a liaison between boaters and government agencies, facilitating effective communication and reducing administrative obstacles.
Finally, our online forms facilitate the acquisition of Transport Canada-required permits and licenses in addition to facilitating the registration of vessels. The online portal allows boaters to easily apply for and obtain these permits and licenses, eliminating the need for separate procedures and saving time and effort.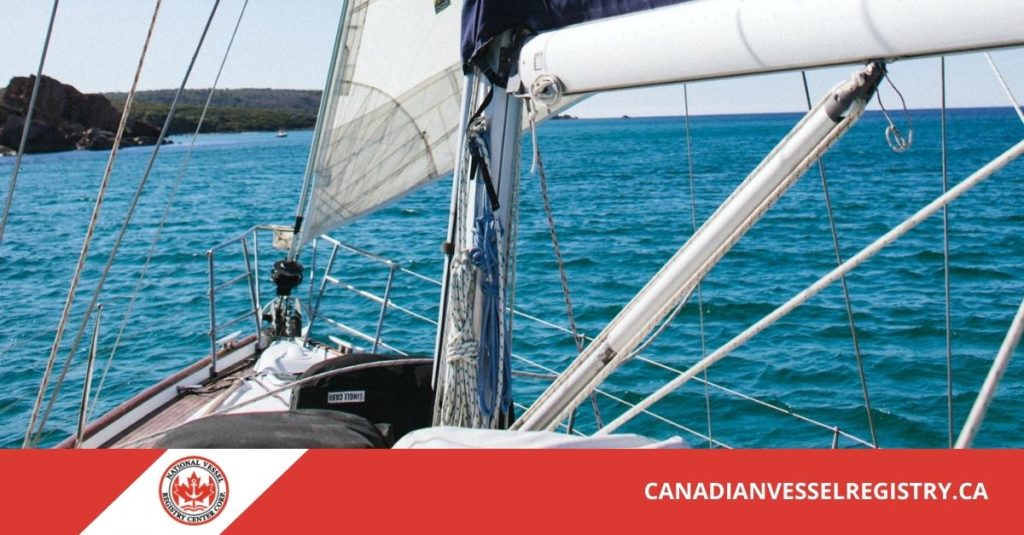 An Innovative Solution for All Your Boating Needs
By providing a safe, convenient, and streamlined online platform, the National Vessel Registry Center is revolutionizing boat registration in British Columbia. By adopting this innovative solution, boaters can fulfill their legal obligations, adhere to Transport Canada's regulations, and ensure waterway safety. The National Vessel Registry Center is revolutionizing the boat registration experience by eliminating paperwork, reducing processing times, and enhancing data security. Not only does registering your boat with the BC boat registration through the National Vessel Registry Center provide peace of mind, but it also contributes to conservation efforts and promotes responsible boating practices. Utilize the convenience and efficacy of the National Vessel Registry Center to streamline the British Columbia boat registration process.