There might be several reasons why you're planning to sell your boat, whether you're planning to upgrade or move to another province. Selling a boat in Ontario involves several crucial steps, including understanding Transport Canada regulations and preparing a bill of sale, however selling your boat doesn't have to be painful. In today's article we'll talk about how to sell a boat in Ontario and we'll give you useful tips to help get through the complicated steps. We will also talk about how important it is to follow Transport Canada's rules, how important it is to have a well-written bill of sale, and how the National Vessel Registry Center can make selling a boat easier.
How to Understand Transport Canada Rules
Before you start the process of selling a boat in Ontario, it is important to learn the role of Transport Canada in the entire process.These regulations cover many different parts of selling a boat, such as the paperwork, safety requirements, and the transfer of ownership. Following these rules is by far the best way to ensure the selling process goes smoothly and also the best way to make sureeveryone's rights and interests will also be protected. Learn the rules that apply to the size, type, and intended use of your boat to make sure the transaction goes smoothly and legally.
Why A Well-Drafted Bill Of Sale Is Important
When selling a boat in Ontario, a bill of sale is a very important piece of paper. It shows that ownership has changed hands and says what the terms of the sale are. A properly drafted bill of sale protects both the buyer and the seller from legal liability in the event of a dispute in the future. Be sure to include essential information such as a description of the boat, its identification numbers, the price, the method of payment that will be used, and any conditions or warranties that may apply. You can prevent problems and ensure that the process of transferring ownership goes without a hitch by documenting the terms of the transaction in a way that is both clear and comprehensive.
How to Get Your Boat Ready to Sell
It's important to prepare your boat carefully if you want to attract potential buyers and increase your chances of making a sale. A good way to get started is to do a thorough inspection of your boat to see if there are any repairs or maintenance that need to be done. Make sure that the boat is spotless and free of clutter so that it looks attractive. Take high-quality photos that show off the boat's features and make a detailed listing that includes its specifications, history, and any extra equipment or amenities. By showing your boat in its best condition, you will get the attention of more buyers and make it more likely that you will sell it.
Getting The Word Out And Selling
Using effective marketing strategies is crucial if you wish to reach a large number of prospective clients. Use online platforms, social media, and classifieds for boating to get the word out about your boat. Include compelling descriptions, high-resolution pictures, and contact information to make it easy for interested buyers to get in touch. Consider attending boat shows or local events where you can display your vessel and talk with potential buyers. You can increase your chances of selling your boat quickly and for a good price by using a comprehensive marketing strategy to increase visibility and inquiries about it.
Benefits of Working With Us
The National Vessel Registry Center can make it easier to sell a boat in Ontario in a number of ways. By using our secure online platform, you can make the transfer of ownership easier and make sure you're following Transport Canada rules. The National Vessel Registry Center has easy-to-use forms and guides to help you get through all the necessary paperwork and documentation quickly. Our secure SSL technology also safeguards your private and sensitive information during the sale process. By using our online platform you can save time, reduce the amount of paperwork you have to do, and give you peace of mind, so you can focus on finding the right buyer and making a sale.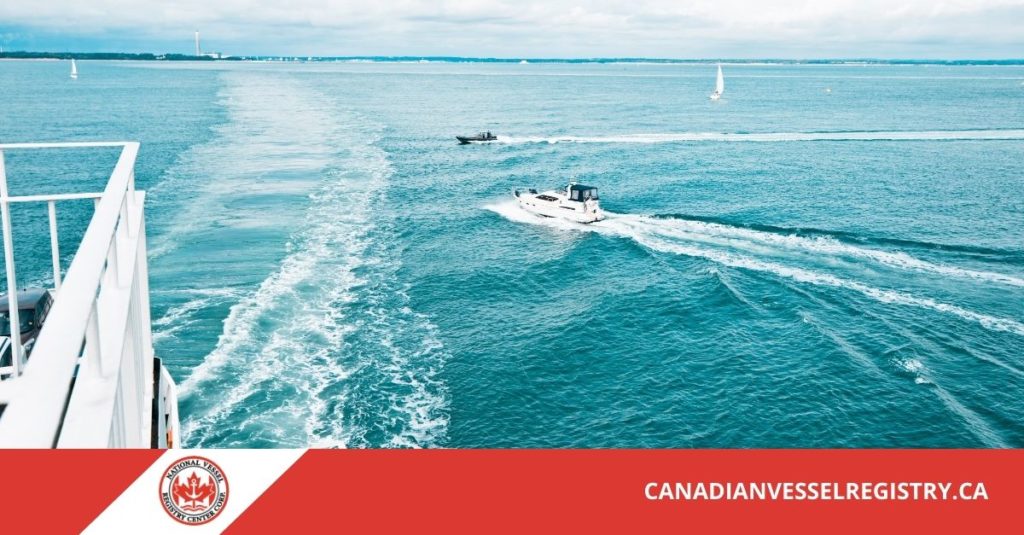 Increase the Chances of a Smooth Transaction With Our Help
Remember, make sure you know the Transport Canada rules that apply, make a detailed bill of sale, and make sure your boat is in the best shape possible. Use good marketing strategies to bring in potential buyers, both online and offline. By knowing and following these important steps, you can sell your boat with confidence and increase your chances of a smooth transaction. The National Vessel Registry Center improves the selling process even more by giving boaters a safe and easy way to fill out paperwork and make sure they are following all the necessary rules.
You can save time and effort by using our services to speed up the transfer of ownership and make the administrative parts of the sale easier. Whether this is your first time selling a boat or you've done it before, the National Vessel Registry Center can be a useful tool to help you figure out how to sell a boat in Ontario. Visit our website today to learn more!