Are you looking forward to a boat registration? If so, the Canadian Vessel Registry is the right place for you. Registration of one's watercraft is required of all boat owners in Canada. If you follow these straightforward instructions, completing the procedure, which at first could seem somewhat challenging, will be a snap. This article will offer an overview of the process of registering a yacht, including what kinds of paperwork are required and where they should be submitted. This section will also discuss some of the advantages of registering your boat. 
To legally operate a boat in Canada, vessel owners must go through the procedure of registering their boats with the government. This tutorial will make everything easy and clear for you, although the processes may appear overwhelming initially. If you follow these easy instructions, you won't have to wait long until you can go out into the open sea.
Get A Copy of Your Boat Registration Certificate
Your boat registration is, in essence, a certificate provided by Transport Canada stating that your boat satisfies minimal requirements to guarantee that it is seaworthy and safe. These standards are set to ensure that your boat is safe and seaworthy. To complete this step, you will need to get a copy of your Boat Registration Certificate from the most recent time you registered your vessel. If you have never registered it before, it was presumably done when you bought the boat or got marine insurance. If you have never registered before, it was probably done when you bought marine insurance. 
You may give the office of the provincial register a call and ask for a copy, or you can use the internet to find out where your records are stored. After you have sent these papers to Transport Canada, you need to double-verify that all the information they include is accurate and up to date. This is because the information on these documents will be incorporated into the official record.
Complete The Application for Registration of Pleasure Craft Form
You may locate this form on the internet, or you can pick up a copy at any office of the Canadian Coast Guard or the Canadian Vessel Registry. Before beginning to fill out the form, ensure you have all the essential information on hand. For boat registration, for instance, you will need the hull identification number (HIN), the engine size, and the horsepower rating. You will need the length and beam measurements instead if the vessel in question is a sailboat. There are instructions on each application page, so there is no need to speculate about what information should be there! Suppose you cannot transport your vessel to a designated inspection location in person. In that case, you can request that an inspector from Transport Canada come to your home or place of business to carry out the inspection. When seeking a representative from them, you must provide them with complete information on the vessel, including the manufacturer, the model year, and the serial number.
Pay Applicable Fees
You will be required to register your vessel with Transport Canada, which includes submitting an application for an official number and paying any costs associated with the process. Following that, you must submit your boat registration to the authorities in your home province or territory. Depending on where you reside, this may be a special department to the province or territory, such as the Department of Natural Resources or the Department of Fisheries and Oceans, or a division of Service Canada that is responsible for the provinces and territories. 
Send it in with the registration fee payment using a credit card, a cheque, or a money order made payable to "Receiver General for Canada." The registration fee will change based on the kind of pleasure craft (a powerboat vs. a sailboat, for example) and the length and breadth measures of the vessel in question. Please take note that both Visa and Mastercard are accepted here.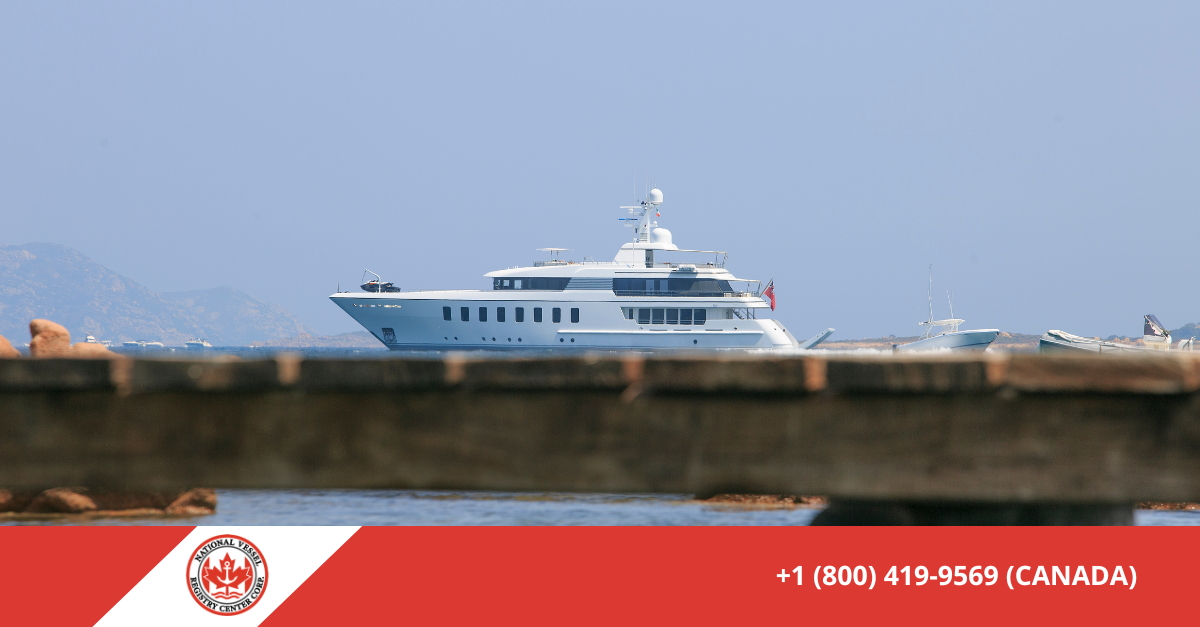 Wait For Approval from Transport Canada
The instructions must include a list of the recipients of your message. Make sure that the person who legally owns the yacht signs and dates your application. This is a must. Make sure there is a letter on file with Transport Canada that states this fact, especially if there are liens or mortgages on the vehicle or you do not own it entirely. After they have received your application, they will send out a confirmation letter that contains an Authorization Reference Variety (ARN) in addition to several additional codes and numbers. They will let you know how long it will take them to either accept your application or ask for further information – in most circumstances, approval takes less than two weeks, but during peak season, it might take up to four weeks for permission to be granted.
If you have a boat, you must register it with the Canadian Vessel Registry. You will need to be able to get and print out an official Certificate of Registry, which shows your registration number and the name of your boat. Once you have this certificate, you'll be able to show it to any necessary officials when you want to fish or take a trip on your boat. The first step is to call the Canadian Vessel Registry at +1 (800) 419-9569 for more information.