Canadian law considers any motorized recreational watercraft with a motor of at least 10 horsepower to be a pleasure craft, or vessel eligible for Pleasure Craft Registration or a pleasure craft licence.
Boats like canoes, kayaks, rowboats, sailboats, motorboats, and yachts all are defined as pleasure crafts. Any vessel that does not carry passengers (for commercial transport) is a pleasure craft.
Registration Requirements
To register your boat, you'll need to provide some important information and documentation. This includes:
Proof of ownershi

p – A bill of sale from the previous owner, invoice from the dealer, or builder's certificate.

Boat details –

Make, model, hull identification number, dimensions, engine power, fuel type, etc.

Personal details

– Your full legal name, address, date of birth, etc.

Insurance –

You'll need liability insurance for your boat before it can be registered. The insurance provider will issue a policy number to provide.

Fees

– Registration fees vary by province, depending on the size and type of your boat. Registrations typically renew every 3 years.
The registration process can usually be completed easily online at the Canadian Vessel Registry. Once registered, your boat will be issued a registration number that must be displayed on the outside of the hull.
To keep your boat registration valid and avoid penalties, make sure to renew it before the expiry date. 
You can also get a pleasure craft licence online. You'll find distinct differences between licensing and registration.
Again, anyone whose boat has a 10 horsepower (7.5 kW  motor) must carry a licence or registration. A licence is meant for anyone who is not financing their boat. The licence number must be displayed on either side of the boat's bow above the water line. The numbers and letters must be at least 3.5 inches talls and evenly spaced against a contrasting backdrop.
Registration is required for people financing their boat. They will also need to buy insurance before they register it. By registering your pleasure craft, you can fly the Canadian flag and give your boat a name. You can also include the port of entry. Again, you'll need to display the registration number on the hull and the port of entry and name on the stern. The lettering and numbers should be at least 4 inches tall and even spaced. 
You can use either paint or sturdy vinyl cut-outs for your number display.
The Registration Process
Whether you've just purchased a new boat or have owned one for years – you'll need to register or license our vessel. The good news is the process is pretty straightforward. Here are the basic steps:
Gather the necessary paperwork.

This includes proof of ownership like a bill of sale, builder's certificate or previous registration. You'll also need identification for the owner(s).

Choose a registration method.

You can register online, by mail or in person at a Service Canada center. Online is easy – the best way to get things done fast.

Provide details about your boat.

Information includes make, model, serial number, length, and propulsion type.

Pay the required registration fees.
Wait to receive the number.

Once registered or licensed, your boat will be issued the official number.
Supporting Documents
Supporting documents should include ownership proof – with a list of the owners' names and a signed copy of a valid government-issued I.D. from each owner whose name will appear on the pleasure craft licence or registration. You'll also need a full side-view colour photo of the recreational vessel.
Selling a Pleasure Craft
If you sell or buy a used boat, transferring the number rests with the buyer. The seller, in turn, must keep a copy of the bill of sale. This should be done if the seller needs to show ownership. He or she must give a signed copy to the new owner or buyer.
The new owner then transfers the pleasure craft licence by submitting a transfer form on the Canadian Vessel Registry website. This is done along with the supporting documentation.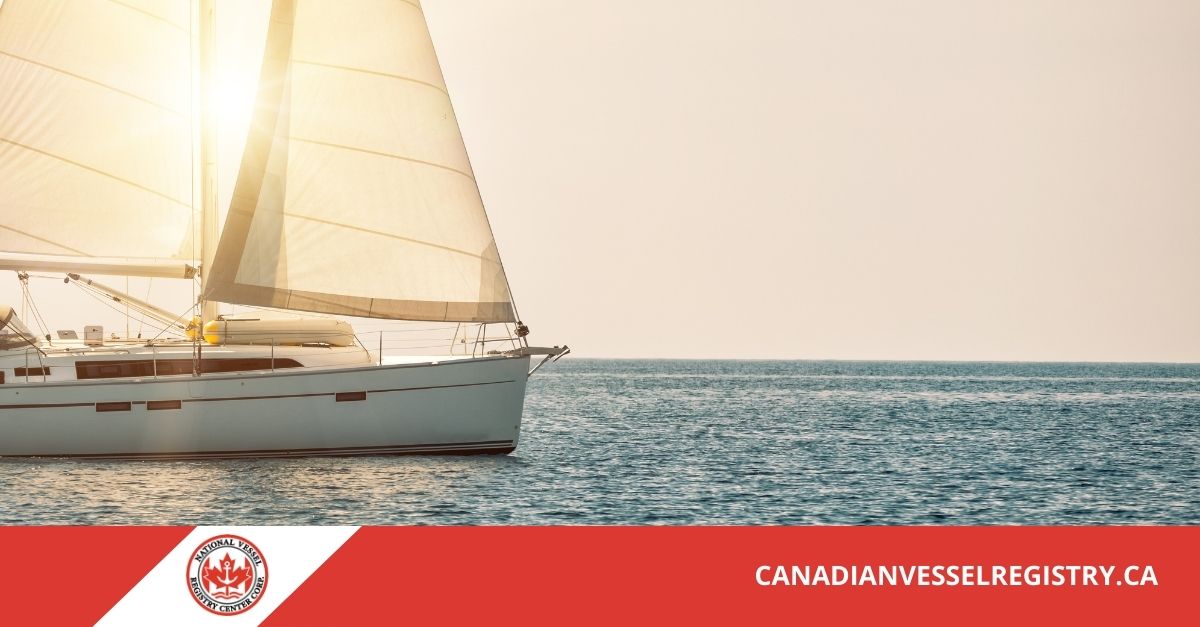 Submit Your Application Online Now
Whether you need a pleasure craft registration or licence, you can get your official document easily through the Canadian Vessel Registry. Go online now to make sure you're legal when navigating Canadian waters.