If you live anywhere in Canada and are purchasing a recreational boat or a commercial vessel, the registration process required is something you need to familiarize yourself with. Registration is required for all commercial ships and is optional for recreational vessels. You may have found a boat that you want to buy, either new from the manufacturer or used from a previous owner, but the location of the ship is in a foreign country. While you can still go ahead with your deal, you will want to learn how to register a foreign vessel in Canada and understand the steps you must follow so the ship can get the proper documentation for use.
Security and a Foreign Vessel
People routinely purchase ships that are built or reside in other countries outside of Canada. Many boat owners get their vessels in the United States from builders there or other owners. When you make a purchase like this, you must be aware of the rules and regulations involved in the deal. Some taxes likely will need to be paid before you can legally bring the boat into Canada. You will also need to fill out the appropriate documentation forms and provide the bill of sale and other proof. All this is done for registration purposes and security reasons so that Transport Canada can keep track of where the ships are from and that they are now in the country.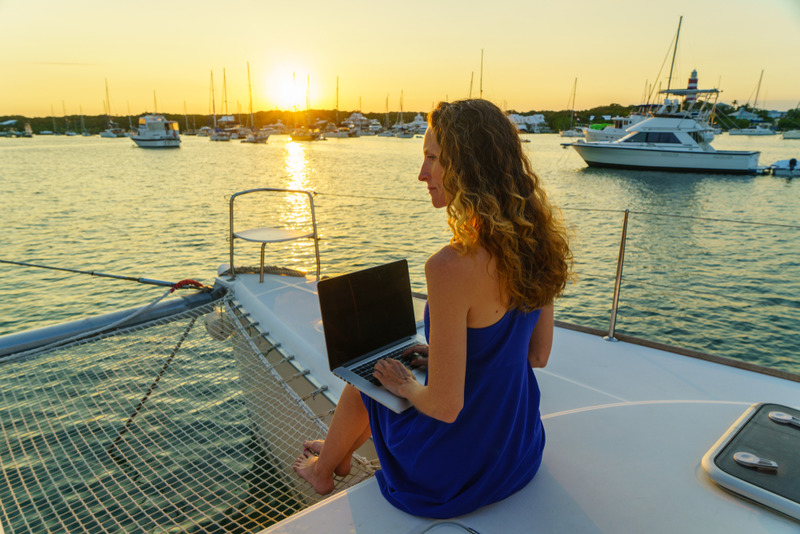 How to Register a Foreign Vessel in Canada and Paperwork Necessary to Register a Vessel?
As part of learning how to register a foreign vessel in Canada, you will want to find the necessary paperwork needed for the process. Registration forms must be filled out, and you need to have all the supporting ship documentation and evidence required, such as the bill of sale, proof of Canadian citizenship, and if the vessel was ever registered in a foreign country, you need to have evidence that the ship has been deleted from the foreign registry. The registration application can be intimidating to a first-time buyer, which is why here at the National Vessel Registry Center Corp., we are here to assist you.
A Better Way to Register
When it comes time for you to find out how to register a foreign vessel in Canada, make sure you come to us first here at the National Vessel Registry Center Corp. We specialize in the registration process with Transport Canada, and we have all the forms you may need on our website so you can file with us electronically. Our site uses the latest in secure technology to ensure that your information stays safe. That way, you do not have to worry about sending payment information or personal documents in the mail to Transport Canada. We also have experts on staff to look at your forms and make sure you have filled out everything correctly, helping you avoid potential problems that can slow the process down. Come to our site so that you can start the registration process and do what you need to so that you can register your new boat.