Have you just purchased a boat and aren't sure what the next step is? Do you know that you're supposed to get some kind of documentation for your vessel, but don't know if it's registration, a Transport Canada Pleasure Craft License, or something else? Nobody wants to spend their free time filling out boat documentation forms, especially in the nicer spring and summer weather. Taking this into account, we have created a blog post regarding all you need to know about a pleasure craft license for Canada as well as the easiest way to obtain it. Obtaining a pleasure craft license is easy and straightforward. Be sure to do so before taking your boat out on the water!
Why Do I Need a Pleasure Craft License?
You may be wondering why you need a pleasure craft license for your Canadian boat. After all, isn't a boat just a means of transportation? While a boat is primarily used for transportation, it is also considered a recreational vehicle. As such, the Canadian government requires that all boats be licensed.
A pleasure craft license is essentially a type of registration for your boat. It provides proof that your vessel is registered with the government and that you have met all the necessary requirements.
The process of obtaining a pleasure craft license is relatively simple. You will need to fill out an application and submit it to Transport Canada by mail. Once you submit the required documentation and your application has been approved, you will be issued a license.
How Can I Obtain a Pleasure Craft License?
If you're looking to obtain a pleasure craft license for your Canadian boat, there are a few things you need to know. First, you'll need to have your boat registered with Transport Canada You can do this by completing a registration form and providing proof of ownership. Once your boat is registered, you'll be able to obtain a license from Transport Canada. If you choose to apply for a permanent license, you'll need to provide proof of citizenship, residency, or boating safety training. Once your application is approved, you'll be able to print out your license and affix it to your vessel.
Which Boats in Canada Require a Pleasure Craft License?
Every motorized boat and personal watercraft (PWC) operating in Canada with a motor of 10 horsepower or more must possess a Pleasure Craft License. The Pleasure Craft Licensing Center will issue you a free 10-year license. Beginning on the day it was issued, transferred, or renewed, the license is good for ten years.
The Advantages of Having a Pleasure Craft License
There are many benefits to having a pleasure craft license for your Canadian boat. For one, it proves that you have taken the time and effort to learn about boating safety. It also shows that you are responsible and have the proper insurance in place in case of an accident. Additionally, a pleasure craft license may be required by law in some provinces or territories. And finally, having a license can give you a sense of pride and accomplishment.
Another important reason for having a pleasure craft license is that it is required by law. Second, a license can help to identify your boat in the event that it is lost or stolen. Third, if you plan on taking your boat out of the country, you will need to have a valid license in order to do so.
Obtaining a Pleasure Craft License Using Your Phone
Have you sat down to fill out the documents for a pleasure craft license only to discover that you lack the concentration necessary to complete it? Does the thought of spending countless hours in front of your desktop computer just to complete a pleasure craft license form make you cringe? We completely understand the feeling. Nobody wants to spend their free time filling out boat documentation forms, especially in the nicer spring and summer weather. We stepped in to help with that. On our website, you can use your phone or any other device to fill out the necessary forms.
We achieve this by "optimizing" our website. As a result, you can quickly and effectively open this form on your phone. You can then complete it whenever and however you'd like. To that end, we not only make it simple to fill out these forms, but we also protect your information. We've made it possible for you to fill out our forms on anything, including your phone, and be confident that your information will be secure thanks to our SSL encryption.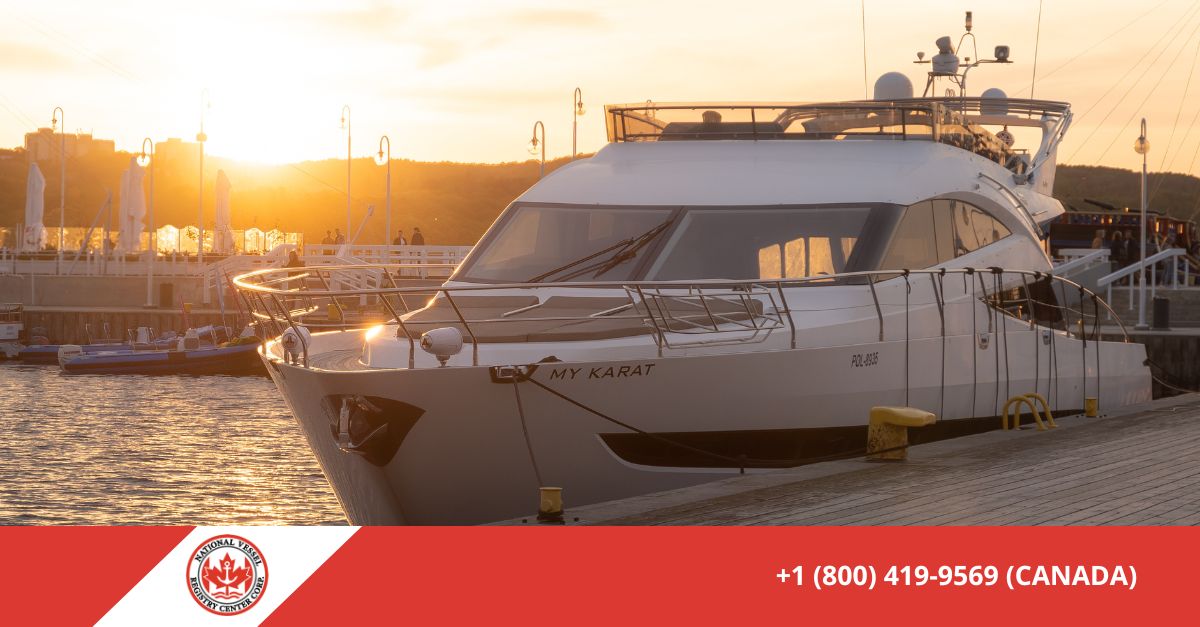 The Complete Canadian Vessel Documentation Is Available
Simply put, we have the forms you require for any type of vessel you own in Canada. You can find the relevant forms on our website, whether you plan to use your boat for recreational purposes, commercial purposes, or for any other purpose (like a bareboat charter). Additionally, because our website is mobile-friendly, you'll not only be able to find the forms but also complete them much more quickly. Visit our website right away to learn more about the services we provide to Canadian boat owners like you.