The autumn and winter seasons also offer a quality boating experience. However, before you head out on the lake, you will want to check to see that your vessel is in optimal condition from a mechanical standpoint. Before you bring your family and friends onboard, you should ensure that the gas and oil have been checked, that there is an adequate supply of life jackets, and that the vessel has been meticulously cleaned. In addition to this, you will want to check that the documentation for your vessel is up-to-date and that it is kept in a safe location. If you plan to operate a motorized vessel of any kind, including jet skis, you will almost certainly be required to have a Transport Canada Pleasure Craft License (PCL).
PCL For Beginners
Your Pleasure Craft License (PCL) is a type of government-assigned registration for your boat. This is not to be confused with a boating license or a Pleasure Craft Operator Card (PCOC). You can think of it as a document that is comparable to the registration that you have for your automobile. You should not untie from the dock unless you have a valid PCL, just as you wouldn't drive your car out of the driveway without a copy of the registration card in the glove compartment.
The Basics of Transport Canada's Pleasure Craft License
The series of numbers that are customarily placed on the sides of boats is probably something that is already familiar to you. This registration number is obtained from the vessel's pleasure craft license, which is issued by Transport Canada; additionally, this registration number is unique. Transport Canada, which serves as the primary transportation agency for the nation, is in charge of monitoring and regulating our waterways. One of the steps they take to ensure the safety of boaters in Canadian waters is to keep a record of the vessels that are there. Another benefit is that, in the event that your boat is stolen or goes missing, the identification number can help authorities or people working in search and rescue locate your vessel.
Does Your Vessel Require a Pleasure Craft License?
It is important to note that a PCL is not going to be necessary for every boat, despite the fact that everyone has access to getting one. Canoes, rafts, and other types of vessels that do not have motors are not required to be registered. The majority of motorized boats, on the other hand, will almost always be required to have a valid license. To be more specific, a person will need to submit an application for a PCL for any boat that has a motor that produces 10 horsepower or more.
Registered vessels can also forgo PCL requirements. Since Transport Canada already has a record of a vessel that is part of the Small Vessel Registry (which is typically a commercial ship), there is no need to comply with any additional licensing requirements for that vessel.
What Is the Difference Between a Pleasure Craft Operator Card and a Pleasure Craft License?
When it comes to filling out paperwork on a boat, the lingo can get confusing. The differences between boating licenses, boat registrations, and regular boat licenses can be confusing, especially if you're just starting out. But it is important for the legal operation of your ship that you know what makes these documents different.
To legally operate a boat, one needs a Pleasure Craft Operator Card (PCOC). In Canada, boaters can get one after passing a test administered by Transport Canada. An overview of boating safety fundamentals is included in the preparatory course for this exam. Although not all boats need a PCOC, those with motors do.
Despite their similarities in sound, a PCL refers to the ship itself. It's a lot like a car registration in that it proves who you are and where you live. Your PCL will issue you a registration number; it is required by law that this number be clearly displayed on the outside of your vessel. A PCL is required if the boat's engine produces more than 7.5 kW of power.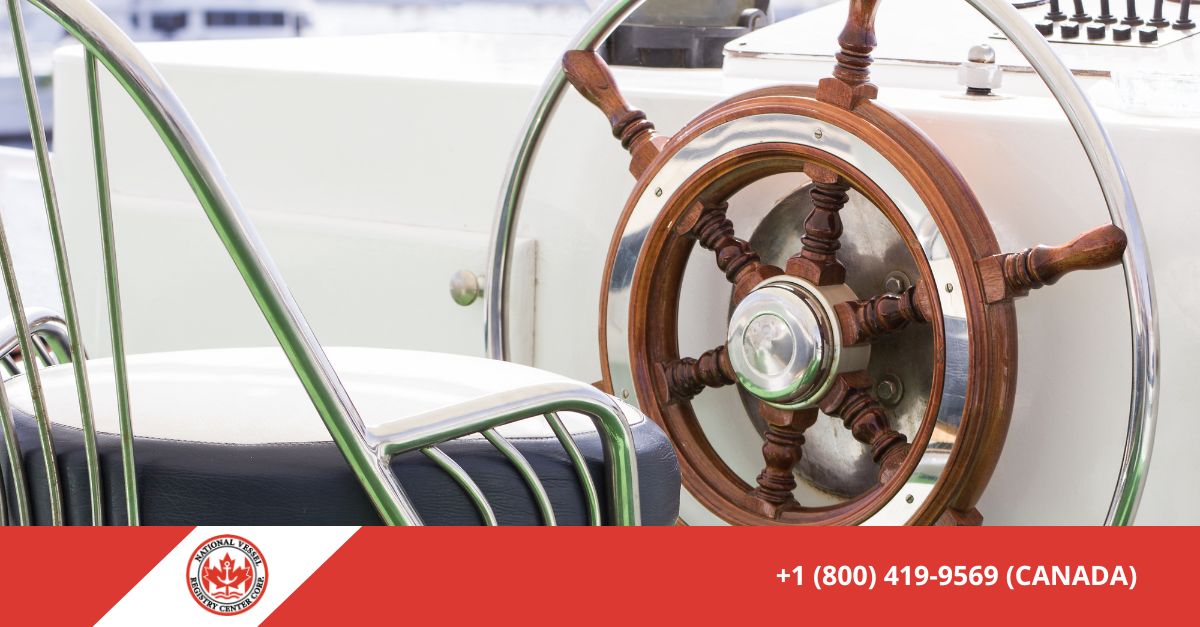 The Step-by-Step Guide to Acquiring Your Pleasure Craft License Online
Transport Canada will provide you with hard copies of the applications that you need to submit in order to get your PCL if you contact them. You have the option of sending in your documents through the mail, and once they have been reviewed, your PCL will be good for a period of ten years. Working with a private service to obtain your PCL online, such as the one we provide here at the National Vessel Registry Center, is another option for obtaining your PCL. Please get in touch with us as soon as possible via phone or email if you have any questions about the straightforward web forms we provide for this and other vessel documentation issues.