There are several different types of boating licenses in Canada, each of which corresponds to a specific type of vessel or type of activity. Fortunately, everyone can enjoy the multiple benefits and joys of boating, as there is pretty much something to do for everyone. There is a wide variety of boat sizes and functions, ranging from enormous, commercial barges used for transportation to small kayaks designed for recreational exploration. At the National Vessel Registry Center, we have put together an overview of some of the most common types of boating licenses (including a pleasure craft license) and registration requirements in Canada.
A Better Way to Discover Canada
Are you seeking something for casual family vacations, or do you have more commercial objectives in mind? Canada offers a huge variety of impressive sights and interesting destinations. Depending on the type of boat you purchase and how you want to use it, your licensing requirements may vary. Do you have a certain type of boat in mind? You should be prepared to file the necessary documentation with Transport Canada if you have a thorough understanding of the various licensing choices available; at the National Vessel Registry Center, we can assist you.
Pleasure Craft License
If you are like the majority of Canadian boat owners, you are seeking a vessel for leisure and recreational purposes. Typically, a Pleasure Craft License (PCL) is required for a vessel used solely for recreational purposes, such as sightseeing or casual fishing. The specific criteria for a PCL include any motorized watercraft with a 10-horsepower or greater engine, which is equivalent to 8.5 kilowatts. Even boats without motors can get a PCL, and many boat owners find it helpful to do so in case their boat is lost or stolen.
Pleasure Craft Operator Card (PCOC)
The PCOC  is a national boating license that is recognized across Canada and demonstrates that you have the knowledge and skills needed to operate a pleasure craft safely. There are two main types of PCOC: the Pleasure Craft Operator Card Standard (PCOC-S) and the Pleasure Craft Operator Card Restricted (PCOC-R).
The PCOC-s is the most common type of PCOC and allows you to operate any pleasure craft with a motor of any size. To obtain a PCOC-S, you must pass a written test that covers topics such as boat handling, navigation, and boating safety precautions.
The easiest way to differentiate between a PCL and a PCOC is to compare the operator card to a driver's license and the pleasure craft license to a vehicle's license plate. One indicates that you are able to drive. The second indicates that the vessel is registered to you. Your PCL will also include a registration number that must be placed on the exterior of your vessel in lettering at least three inches tall and in contrasting colors. A PCL will be valid for 10 years, at which point you will be able to submit a renewal application.
Commercial Vessel Registration
If you're planning for your vessel to be traveling abroad under the Canadian flag, carrying a marine mortgage, or operating for commercial purposes, a simple PCL will not be enough. In any of these situations, you will need to register your watercraft with Transport Canada. This can be done by sending in an application, a bill of sale, a measurement of the boat's tons, and photos of all four sides.
It is important to familiarize yourself with the boating laws and regulations in your area and to obtain the appropriate boating license or registration before operating your vessel throughout Canada. With a vessel registration, a PCL is no longer required to be carried or renewed. You will also acquire a completely unique name and official number for your boat. With a valid vessel registration, you can also fly the Canadian flag when traveling worldwide.
Easily Meet All Boating Documentation Needs
Our platform enables you to complete all the necessary boating forms entirely online. Initially, you will be required to provide some basic information, such as your name, email address, mailing address, and phone number. Following this, you will be required to provide details about the vessel for which you intend to obtain a license, such as the province of registry and length. Lastly, you can pay the required price for the required papers.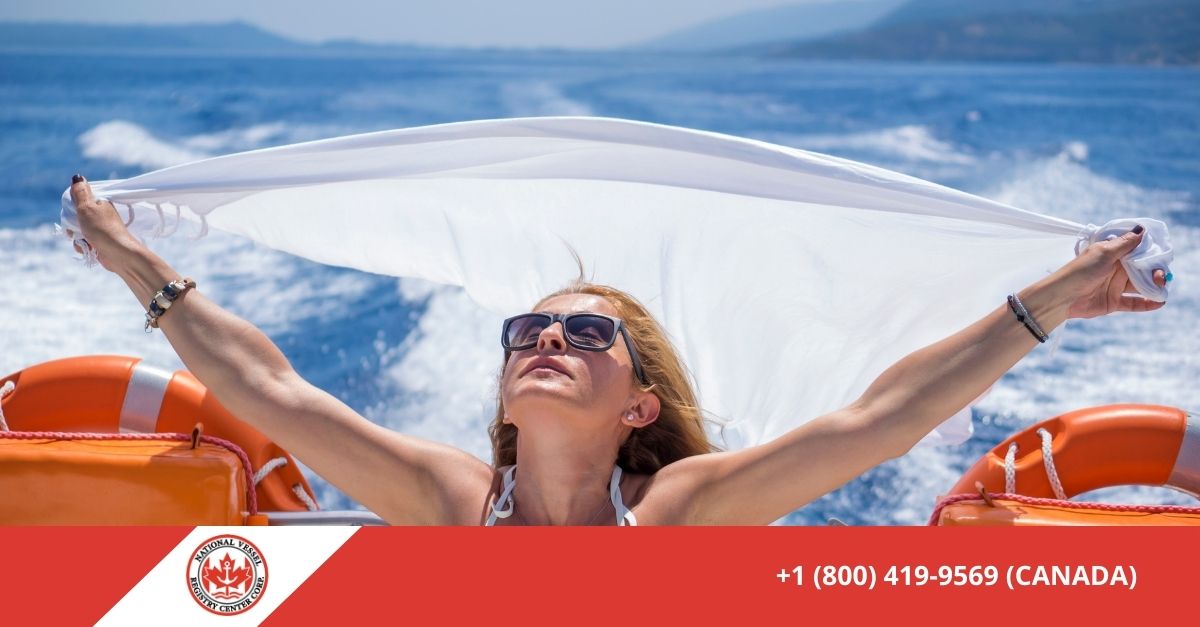 Get Your Licenses Online Through Our Safe and Accessible Portal
At the National Vessel Registry Center, we can assist you with obtaining any type of online Canadian boating license such as a pleasure craft license. Simply locate the license or registration you require using our user-friendly navigation, and you will be sent to a form you can complete in a matter of minutes. Additionally, we employ an SSL-encrypted web portal for the secure transmission of your information. Browse our site and discover our blogs detailing information on what you might need.  Also check our F.A.Q-section.