Do you wish to transfer a boat registration? If that is the case, there are a few steps that boat owners in Canada need to do before they may legally own and operate their vessels under Canadian law. The boat registration should be transferred into your name, one of these steps. This is a step-by-step tutorial on how to carry it out. Being a boat owner comes with several obligations, the most important of which is making sure the vessel is seaworthy and safe and adhering to the standards established by Transport Canada. 
Changing the boat's registration into the owner's name is one of the most critical stages for Canadian boat owners to complete. This procedure can seem complicated initially, but if you follow this advice, it will be a breeze to finish. This tutorial will explain everything you need to know about transferring your boat registration in Canada, including what paperwork you need and how much it will cost you to do so. The following are some suggestions that will help the procedure go as smoothly and quickly as possible.
Make Sure You Have All the Necessary Paperwork to Transfer a Boat Registration
Investing in a boat is one of the most exciting things you can do for yourself and your loved ones and close friends. If you purchased your boat brand new, it should have been pre-loaded with all of this information already; however, if it did not, check with the person who sold you the boat to see if they have any more paperwork that you may want. When registering your yacht with customs, you need to check that this paperwork is consistent with what you discover there. Your responsibility is to ensure that your yacht's registration is current and accurate. In addition, you need to check to see whether the ship's engine numbers and hull numbers have any discrepancies. Ensure to get in touch with the Canadian Coast Guard (CCG) as soon as possible.
Determine Which Province Your Boat Will Be Registered In
When applying for Canadian vessel registration, an important consideration is which provinces the vessel will primarily be utilized in. A boat may be registered in only one province at a time. Each province has its registration costs. As a boat owner traveling from one province to another, it's crucial to note that the province of usage, not the province of registration, determines your boat's registration. It is thus necessary to register your boat as an out-of-province vessel in the new province where you want to relocate. 
When selling or exchanging automobiles across Canada, boat registration is also required. Taxes and transfer costs associated with car transactions must be paid at purchase or sale. Whether you're moving across Canada and bringing your car, you're subject to this law, whether selling or buying the vehicle. To maintain track of registered boats, the Canadian Boat Registration System provides a Certificate of Registration that must be kept aboard while operating in Canadian waters.
Find Out What Fees Are Associated with Transferring a Registration
Ensure to find out what the costs are connected with transferring a registration before you do so. The cost of renewing your registration will be influenced by the remaining time on your existing registration and where you live. If you have at least two years remaining before your renewal date, it may be more beneficial for you to renew rather than transfer your coverage. However, if the date of your renewal is approaching quickly or if the fees associated with transferring are lower than those connected with renewing, it is usually in your best interest to proceed with the transfer of boat registration. If you can find a way to avoid registering and re-registering your boat each time you take it out on the water, it will make things much simpler for you.
Get Written Consent from Any Lien Holders on the Boat
The procedure may be difficult and time-consuming regardless of whether you are trying to purchase a pre-owned boat or yacht or if you are transferring the registration of your present vessel to a new owner. Before the boat may be transferred, the original owner has to have their name removed from the title. This requires them to notify the Department of Natural Resources (DNR). After that, the DNR will get in touch with everyone with a lien on that vessel; the lien holders are responsible for informing those people of the change in ownership. After notifying anybody with a lien on the property, the next step is to submit an application to the DNR requesting permission to transfer ownership. After all of this has been finished, the DNR will give the new owner a paper certificate, and they will then be able to submit an application to Transport Canada for a new certificate of registration.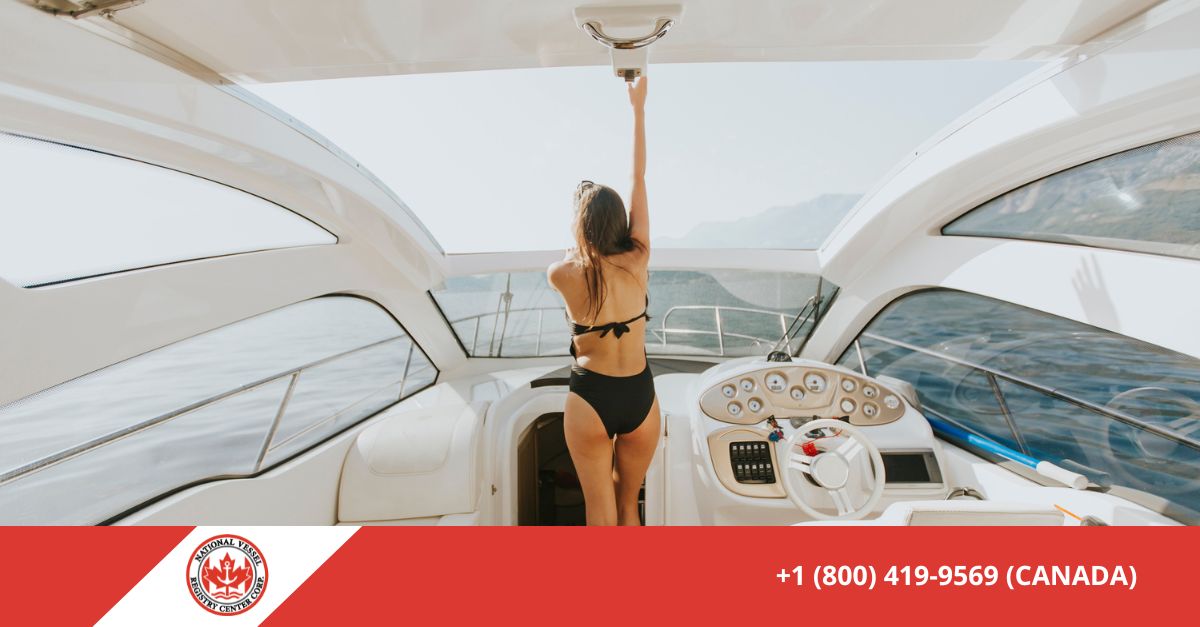 Complete the Required Forms and Submit Them to Your Provincial Registrar's Office
Ensure to fill out the necessary paperwork and send it to the office of the registrar in your province. These documents are different in each province, but generally speaking, they contain basic information about the boat, such as the owner, the registration number, the home port, and the region in which the boat is permitted to operate. You will also need to fill out a contact form for yourself so that the police will know who to contact if there are any issues with your registration in the future. This is an excellent opportunity to tell them your current address and phone number.
If you are looking to transfer a boat registration in Canada, the National Vessel Registry can help. We can guide you through the process and answer any questions you may have. Not only that, but we can help with boat registration transfers in the United States, too. Contact us today at +1 (800) 419-9569 for more.