Have you been wondering if it's time to "knuckle down" and get a watercraft license in Canada? Were you about to purchase that pleasure craft you've had your eye on for so long and want to know what to do to "make it official?"  Getting a Pleasure Craft License is important for many reasons, not the least of which is that it allows you to legally operate your pleasure craft in Canada. Even though it's July, there's still time to take advantage and get out on the water this year. 
If You Think It's Time to Get a Watercraft License in Canada…
… then it probably is. The truth is that you need a Pleasure Craft License to operate your vessel legally. You'll note that we used the word "need." The word "need" does not leave a lot of leeway or wiggle room; it does not imply "possibly," "maybe," "perhaps," "kinda," or any other word that suggests that you may not have to get this kind of license. If you have a pleasure craft that you plan on operating in Canada, then you need to get this license. Obviously, that opens up a few other questions, such as: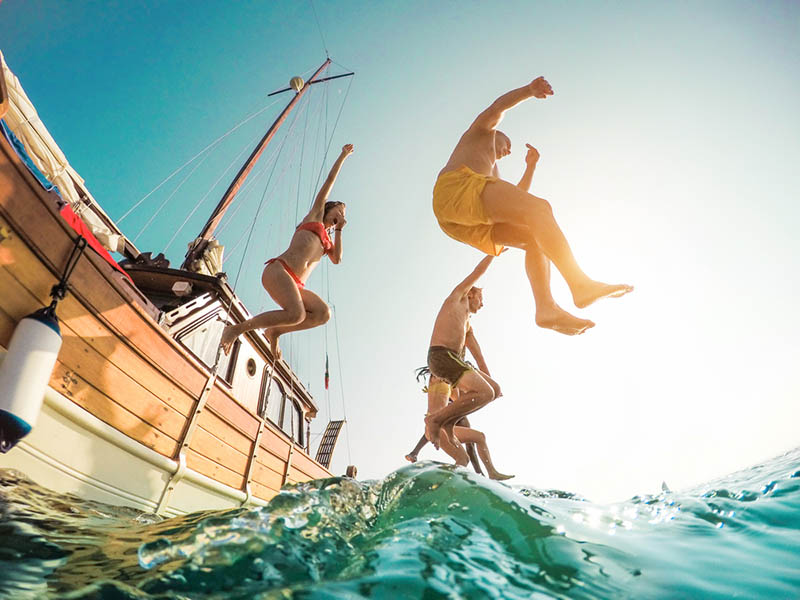 Do I Have to Do It Immediately?
No. There is a "grace period." The good news is that this grace period is longer than most vessel owners think it might be. It's actually 90 days, essentially three months (or, to use a more pertinent kind of math to this current moment, basically an entire summer). If you purchased your pleasure craft less than 90 days ago, you can get by without this licensing. However, a few things: first off, you're going to want to take care of getting that licensing. Ninety days can go faster than you think, especially if you're spending so many of them enjoying your boat. Secondly, you do have to carry some form of documentation with you. The good news is that it's info you have in your possession right now. You must have documentation that has your name, your address, and the date you purchased your vessel.
What Constitutes a "Pleasure Craft?"
Obviously, it can be a pleasurable experience to operate any kind of watercraft. That can be particularly true in the summer. For the licensing and registration, however, it's classified as a vessel that has an engine of more than ten horsepower/7.5 kW, that doesn't have a certificate of registry and is used only for recreational (or "pleasure") purposes. So, if you take your boat out for fun with family and friends, and you don't use it to make money, then you definitely have a pleasure craft.
Renewal, Registry, and More
The Pleasure Craft License is just one of the forms that we help people with at our site. Additionally, we can help you to get a Certificate of Registry, renew any and all registration/licensing, and so much more. If you have questions about these forms or any other Canadian vessel documentation ones: (800) 419-9569.