Are you ready to buy a boat of your very own? Have you been saving the necessary funds, and perusing for sale listings in online and print marine publications? Maybe you have already landed on the vessel of your dreams and it is time to pull the trigger and make an offer. While boating is a great leisure activity that just about anyone can enjoy, it does come with a rather high cost of entry. Brand-new boats, in particular, can be prohibitively expensive. For this reason, there tends to be a thriving secondary market for boats, which can allow you to snag a great bargain on a previously used vessel. If you should find yourself purchasing a boat that had a previous owner, you may not love the moniker they have emblazoned on the exterior. If you would like to make a change in this area, you are going to want to learn a bit about how to rename a boat legally in Ontario.
Why Ontario? Well, if you have chosen to take up boating as a hobby, there are not many better places on Earth than this Canadian province. Ontario is host to more than 250,000 lakes, accounting for nearly one-fifth of the entire world's freshwater supply. With so many bodies of water–including Lake Ontario–it is no wonder that boaters flock to Ontario from all over. Should you find yourself boating here, you are going to want to operate within the rules put forth by Transport Canada. As the nation's primary transportation agency for matters of both land and sea, Transport Canada is tasked with issuing boat licenses and vessel registrations. As you come to understand how to rename a boat legally, you will learn that you will need to complete a documentation process with Transport Canada.
How to Rename a Boat Legally: Getting Started
If your current vessel is carrying a name that you no longer want, you do have the option to make a change. In order to do this, you will first want to assess whether your boat is carrying a Pleasure Craft License (PCL) or a vessel registration. A PCL is generally issued to leisure vessels with engines of 10 or more horsepower (7.5 kW), though any boat can apply for one. With a PCL, you receive a registration number from Transport Canada, which must be displayed on both sides of your boat's bow. While there is no paperwork required for changing the name of a boat carrying a PCL, you will want to make sure that you thoroughly remove all traces of your boat's name.
If you are planning to use your boat for commercial purposes, you will need to apply for vessel registration with Transport Canada. This is also true for any boat carrying a marine mortgage, or any vessel traveling abroad under the Canadian flag. Any boat can obtain a vessel registration, and once issued, it grants your boat a completely unique name of your choosing as well as an official number.
Changing the Name of a Registered Vessel
Since vessel registration is externally displayed via a unique moniker for your boat, there is a formal process that you will need to complete when changing the said name. You will need to locate and complete Form 13 – Application for Change of Name of Vessel and/or Transfer of Port of Registry. This document will ask you for some basic information about you and your boat, and it will need to be filed with Transport Canada. Once your name change has been carried out, you are going to want to scrub the previous name of your vessel from your boat.
If you have spent any amount of time around fellow boaters, you probably know that there is a bit of superstition surrounding the idea of changing a boat's name. This idea stems from Greek mythology, as Poseidon–the god of the sea–is said to maintain a ledger of all vessels. Since changing a boat's name would create an inconsistency in Poseidon's records, it is said to be bad luck. Well, the good news is, you can take measures to avoid any sort of curse, and have a bit of fun in the process. You may want to hold a renaming ceremony, wherein you follow the ritual necessary to appease Poseidon–which basically involves a lot of champagne. This occasion can be a good cause for getting your friends and family together on your boat.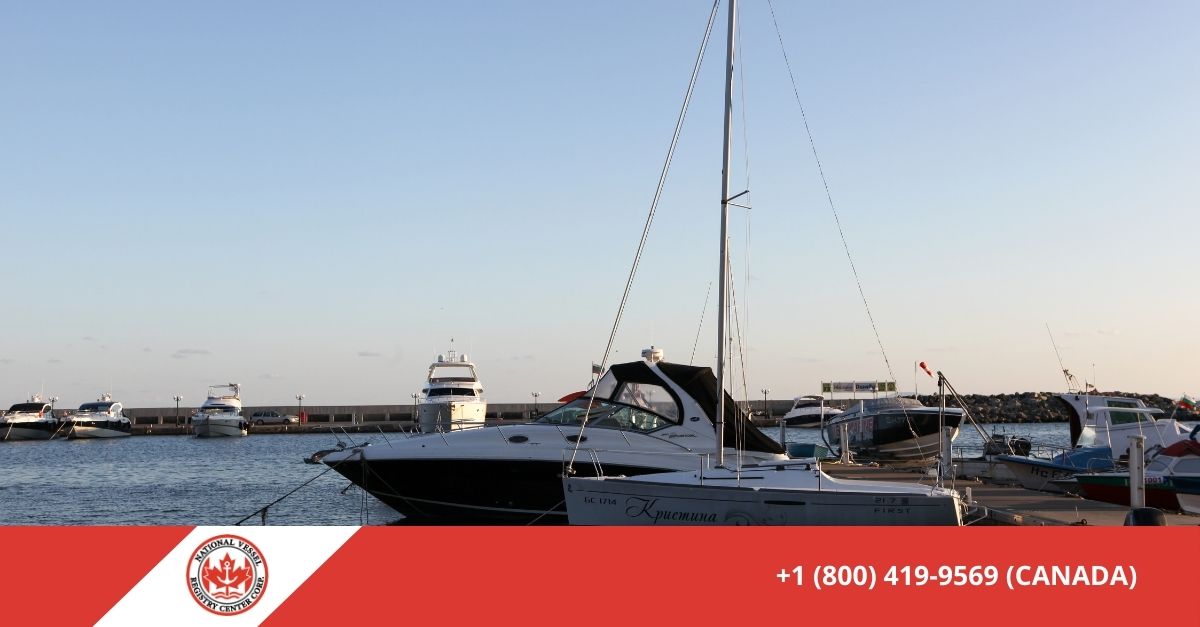 Processing Your Forms Online
Instead of mailing in your Form 13, why not work with us at the National Vessel Registry Center? We are a private service that allows you to use online forms for all of your Transport Canada documentation needs. Take a moment to explore our site–you will see that we have you covered on everything from name changes to initial registration requests.