Canada is well-known for its shimmering lakes and rivers, as well as its breathtaking coastal scenery – all which makes it a perfect sanctuary for anyone who owns a Pleasure Craft.
In order to fully appreciate the natural wonders of Canada though, it's essential to understand how vessel registration works.
There are numerous benefits to registering your recreational boat in Canada. Not only does it provide protection under Canadian law, but it also helps ensure that your investment pays off.
The Benefits of Boat Registration
More specifically, registration offers:
Legal defense through Canada's maritime legal system.

Effortless adherence to boating regulations.

Streamlined processes for obtaining boat insurance and financing.

Avoidance of import duties on your boat.

Peace of mind  – knowing that your boat is legally registered and traceable in case of emergencies.

The opportunity to give your boat a unique name or personality.

The honor and privilege of showcasing and flying the Canadian flag onboard.

Permission to display your home port-of-entry and the boat's name on the vessel's exterior.
Embracing Responsible Boat Ownership and Operation
Boat registration is an integral part of being a boat owner. Here's more information on its significance:
1. Compliance with Marine Laws
A primary reason for registering your recreational boat in Canada is to ensure compliance with federal and provincial laws and regulations.
Canada enforces strict boating safety rules that every boat owner must abide by within the country.
Registering your vessel guarantees adherence to these legal guidelines and helps you avoid the costly fines or penalties associated with non-compliant boating operations. Non-registered vessels face a $250 fine if caught.
With today's technology, completing the registration process online through the Canadian Vessel Registry website has become relatively simple. You can get everything taken care of in a matter of minutes.
2. Enhanced Safety Measures
Registering your recreational vessel promotes safe navigation and prevents accidents. The Canadian Coast Guard mandates registered boats display their vessel's name and registration number on its exterior, specifically on both sides of the boat's hull.
All boats with 10-horsepower or 7.5 kW motors must be licensed or registered. For casual or short weekend trips, obtaining a license may be a more suitable option.
Licenses or registrations enable authorities to identify and track boats on waterways more effectively.
Increased visibility also facilitates search and rescue teams in locating or recovering stolen vessels and assisting boat owners in emergencies.
3. Additional Proof of Ownership
Obtaining an official registration for your recreational boat solidifies and supports your claim to boat ownership. It also streamlines the transfer process if you decide to sell your vessel.
Having your boat registered allows for easier verification of ownership status during insurance claims procedures in case of theft, loss, or wreckage as well.
4. Easier Access to Popular Boating Facilities and Marinas
Many marinas, ports, and boat launches may deny access if you don't possess a recreational boat registration. By registering your Canadian craft, compliance with federal regulations ensures smoother navigation into prominent boating locations.
5. Expedited Selling Process
A registered boat often sells their watercraft more quickly and frequently sees an increased resale value. Prospective buyers appreciate knowing their newly acquired vessel comes with an ownership history that includes repair, maintenance details, and specifications.
6. Global Listing Potential for Boat Sales
Once again, having your boat registered in Canada simplifies the transfer of ownership should you decide to sell it locally or even internationally since registries allow for sailing outside Canadian waters.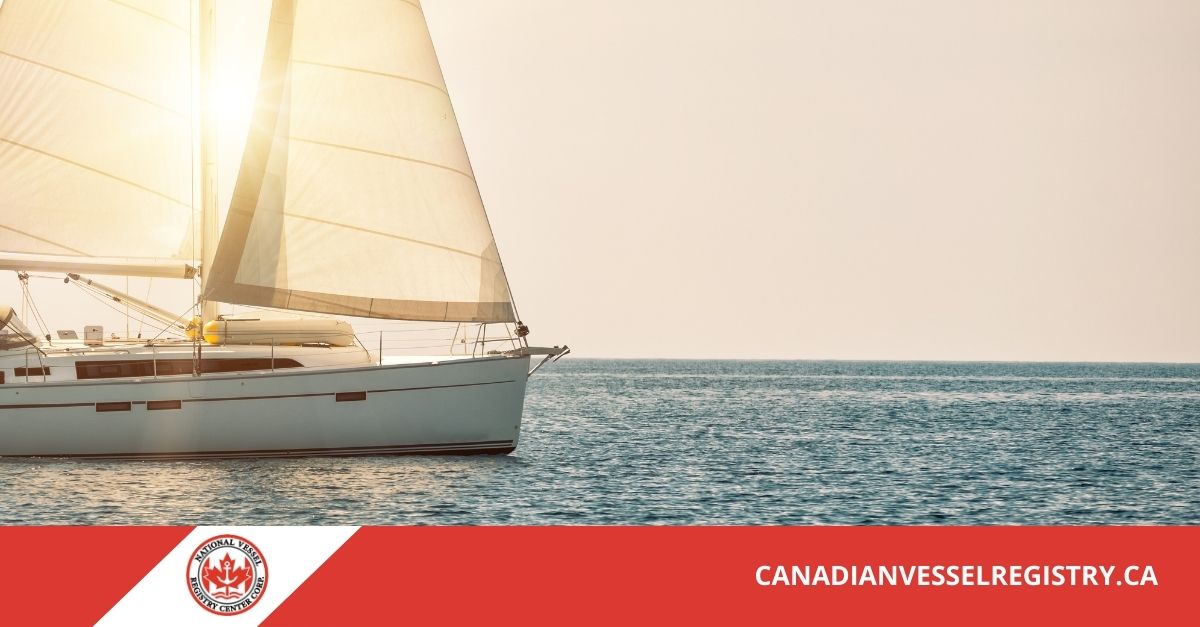 Register Your Boat on the Canadian Vessel Registry Website Today
In conclusion, registering your recreational boat in Canada yields significant benefits such as compliance with laws, enhanced safety measures, and more accessible entry into harbors and marinas. Go online and register your boat or obtain a license for your pleasure craft by visiting the Canadian Vessel Registry.