There is a high chance that the process of filling out the paperwork in order to apply for a Transport Canada vessel registration, bare-boat charter documentation, a pleasure craft license, or any other type of license will not be exactly enjoyable. Do you want to work with a third-party organization but have concerns about your data's security? You can never be too careful when it comes to protecting your private information online. It seems like every day, there's a new report about hackers, data breaches, and other security issues. The National Vessel Registry Center Corporation was set up in part to help ship owners manage their documents in a way that is easy and doesn't take a lot of time.
Make an Application for a License to Operate a Pleasure Craft (or Anything Else) Easier
When you first acquire ownership of your vessel, you may be required to fill out a First-Time Registration form, a Transfer of Ownership form, an Application for Change of Address form, a Replacement Certificate form, and possibly other forms. Our viewpoint is that you shouldn't have to hop around from website to website just to accomplish that task. Because of this, we have made it a priority to ensure that all of these forms and documentation can be found on our website. In this way, everything you need will be in a single, easily accessible location. In addition, the various forms that we provide can be located in the middle of the page in their respective tabs. Therefore, there is no way that you could possibly miss the form that you need.
You Can Submit These Forms From Any Location.
Have you ever attempted to fill out forms online, only to discover that they don't load in their entirety, rendering your attempts futile when you try to finish them? Or have you ever attempted to fill out a form on your mobile device, only to have it crash on you a few minutes into the process? We worked to ensure that our website was optimized for mobile use. That means that you will be able to use this website pretty much anywhere that you have access to the internet. Consequently, if you are on your pleasure craft and you have access to the internet, you can complete the application for your Pleasure Craft License even while you are spending quality time with your loved ones. Thanks to mobile optimization, our customers can now fill out their forms whenever it's best for them. This gives them more freedom.
Document Processors in Addition to Other Items
When filling out the documentation for a vessel, a great portion of the time that can be used is spent ensuring that everything is completed correctly. Even the smallest error could result in your forms being returned to you to be completed again. That is something that is very much on our minds, which is why we have made it a point to recruit the most qualified personnel the market has to offer. Before submitting your forms, our team will do a thorough review of them to find and fix any mistakes that may have happened along the way.
Faster Than Ever Before
If we could not guarantee the safety of our users' information, we would never make our site available to ship owners. Furthermore, we take the safety of our website very seriously. It does a good job and does it quickly. Our website, for instance, has been tailored for use on mobile devices. Therefore, you can access our website from a mobile phone, tablet, or any other device. It's not just a metaphor; when you open our site, you'll get the whole thing. As a result, you won't be tied to a specific location or time frame for completing our forms.
Where to Find the Forms You'll Require
We provide you with vessel documentation forms that you can use repeatedly throughout your time as a ship's owner. After all, a lack of forms or only some forms of Canadian vessel documentation that vessel owners need would make all that safety and speed moot. Accordingly, you can research all about first-time registration, renewal, and other forms before you even own a boat. Additionally, there are many other applications available, such as those for registering a small craft or obtaining a pleasure craft license. There's a good chance that you'll find the ship's form you're looking for here.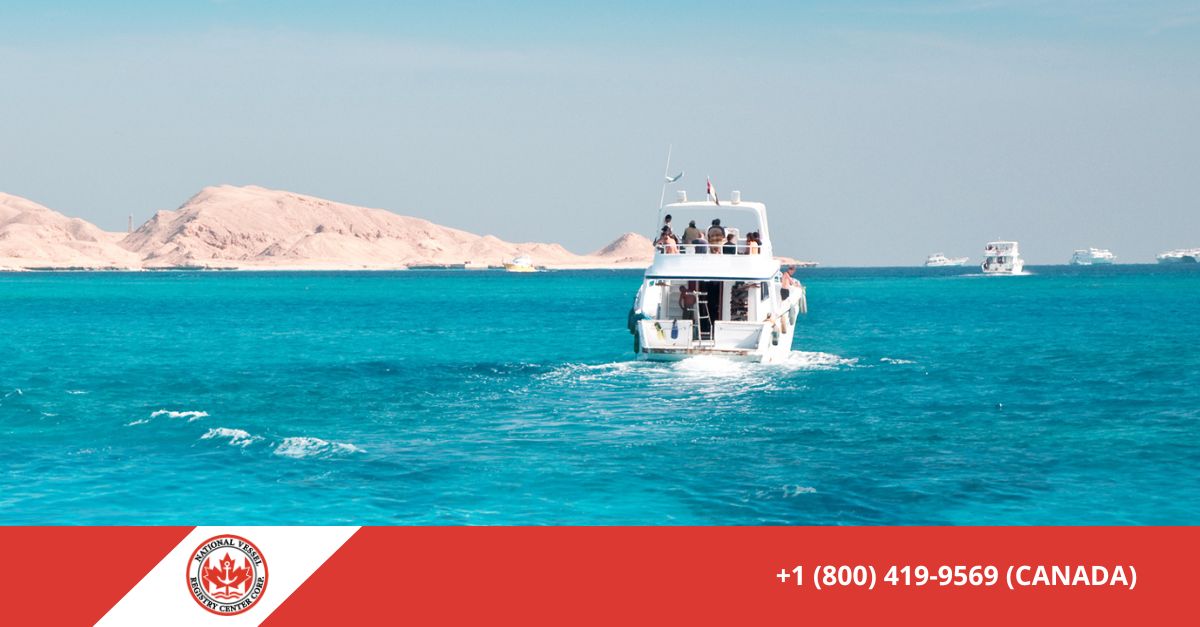 A Speedier Completion of Forms
You can begin to safely start filling out your paperwork in the morning, take a break, come back to it at lunch or after dinner, and finish it up before going to bed at night. You are free to return these forms at any time, which is just one more way that we make the process simpler for you. Calling (800) 419-9569 will get you answers to any questions you have and will also help you fill out the forms.