A pleasure craft is exactly that: a vessel that brings you joy. These are recreational boats. The "party boats," the kinds of vessels that memories are made of and on. Spending an entire summer day out with good food and better friends – that's what pleasure craft are for. They're also for those days with your family, teaching your kids to swim for the first time. At the National Vessel Registry Corp, we can help you to get a pleasure boat license and to keep it, too. 
What a Pleasure Boat License is
This is the licence that you have to get for your recreational vessel. For the purposes of this particular license, "recreational vessel" is defined as "a pleasure craft that's equipped with a motor of 10 horsepower or more." If you're on the Metric system, that's 7.5 kilowatts. Also, this vessel has to be principally maintained or operated in Canada. So, you don't have to get this if you're visiting Toronto from Erie, Pennsylvania for the weekend or something. Remember, this is "mandatory." So, if you're going to be operating a pleasure craft in Canada, this is something you have to get it, unless your vessel is registered under the Canadian Register of Vessels.
What this Licence Isn't 
This kind of licence can get you quite a few things, but it doesn't provide proof of ownership. You can't get this licence and then claim that it proves you own the vessel. For that, you'll need other ownership documents. If you want to register your vessel, for example, you can do that through our site on a different form. Also, you won't be able to use this documentation to get a boat mortgage or anything like that.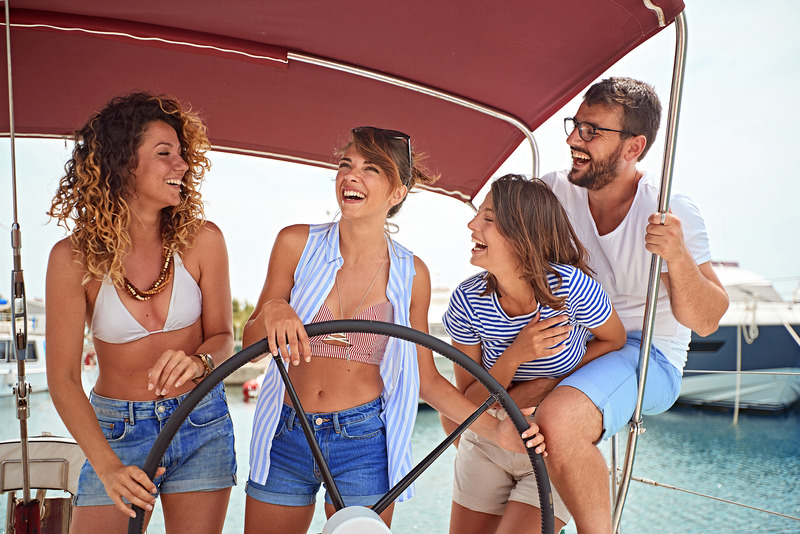 What You Have to Do With this Licence
Keep it on you when you operate the vessel. Have it in the glove box on the vessel itself, or otherwise make sure that it's on your person when you're behind the wheel. Additionally, you're going to want to make sure that the licence number is displayed on the vessel, too. Should you take the licensed vessel out without those numbers, you could be in violation. Getting the number on your vessel, in the right size, and in the right place is the right thing to do. 
How We Keep You in Compliance
We know that just about all of our vessel owners go about their business properly: they keep their licences and boat documentation on them, and so forth. However, things happen. Sometimes, even the most conscientious people lose their licences. That's where we come in. We can help you to get a duplicate pleasure boat license that much faster. If your licence is lost or damaged, you can get one through our site, and if you click on "Priority Request/Rush Processing," we'll make sure that you get it that much faster. If you want to update the information on your licence, you can do that quickly through our site as well. To make the licensing process easier on yourself, give us a call at (800) 419-9569.