You have finalized your purchase of that wonderful pleasure boat you have had your eye on for so long. And now you cannot wait to take the opportunity to get your boat in the water and enjoy your time out there. Whether you have purchased your boat new or from a previous owner, you may find that registering your boat with Transport Canada is something that you want or need to do. There may be requirements for you to register boat if you have a marine mortgage for your vessel. Or maybe the previous owner registered the boat and you want to transfer the registration to yourself. Getting a Canadian Registry Certificate for your boat is quite a process. And there are steps you need to take to get it started.
Applying for Your Certificate
To get your registration certificate, you need to file paperwork with Transport Canada. Depending on the type of registration you are seeking, whether it is a new certificate or transfer, will determine which form you need to file with the government. It is a good idea to gather up the supporting documentation you will need before you fill out the paperwork. That way you have everything you need for submission, such as the bill of sale that proves that you are the owner of the vessel.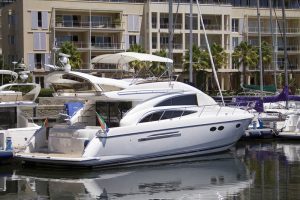 Waiting for Your Certificate
What frustrates many people when they are seeking a Canadian registry certificate is that the process can be slow and confusing. The forms are not always clear about the information you need to provide. And everything must be mailed to Transport Canada for the process. You could end up filling things out incorrectly and have the forms sent back to you. All this might delay the process even more, as you re-file everything.  You may find you wait even longer than you had anticipated.
Assistance with Canadian Registry
At National Vessel Registry Center Corp., we can assist you in getting your Canadian registry certificate. Thus, we can make the process easier for you. We act as an outside agency that submits paperwork to Transport Canada for boat owners. And we have all the forms you need online and accessible at our website. You can fill out everything electronically on our website. Submit the form and documents to us electronically, and we will go over it all to make sure it is correct. Then, we will submit it to Transport Canada for you. Make the process easy and efficient for yourself. Make use of our services today so you can get your certificate.