Enjoying your boat shouldn't have to be complicated, right? You just want to be able to sail without having to worry about papers, registration, and certificates, so how can you make it easier? Well, you don't have to, since we do it for you. Regardless of what you need to do in regards to your boat registration in Saskatchewan, you will find everything you need here on our website.
Boat Registration in Saskatchewan
The moment you receive ownership over a vessel, you should register it with Transport Canada. As tedious as this might sound, boat registration in Saskatchewan doesn´t have to be long or complicated. In fact, we make it very easy for you to do so here on our platform. Please know that if you are purchasing a brand new vessel, you should always use the first time registration form. However, if you are buying it used, there is a chance that the previous owner needs to fill out a change of ownership form in order to transfer the vessel registration to you. If the vessel has been registered before but this registration was deleted, you can apply using the first time form.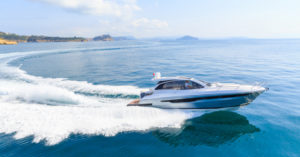 When to Modify?
If what you are doing is transferring vessel registration to someone else, then, as mentioned, you will need to fill out a form for a transfer of ownership. However, if you are looking to keep the registration but need to make changes to it, there are specific forms to help you with that as well. What kind of changes? Well, for example, if you need to change the name of the vessel or the port of registry, then you will have to file a specific form that applies for either process. There will also be times in which changes ultimately unrelated to your vessel will affect your boat registration in Saskatchewan, such as a move. If you change your home address, or the address the boat is registered under, you will need to apply for a change of address to keep the registration up to date. You can find all forms you will need on our site, Canadian Vessel Registry.
When to Replace?
Now, it's important to remember that your certificate of registry will always have to physically exist in your possession. This is not the kind of document that you can just keep digitally on your phone for when needed. If you misplace or damage your certificate of ownership, then you will have to get a replacement. Don't worry, your registration is still in place, but without the physical copy you can't exactly make use of it. All you need to do to replace it, though, is apply for a replacement certificate. All you will need to do is provide your contact information and the identifying details of your vessel. Your replacement certificate will be on its way in no time.
Contact Canadian Vessel Registry
Whether you are registering a new vessel or modifying your existing certificate, we can help you with everything related to your boat registration in Saskatchewan. Our job is to make every maritime process easy for you, whether it is for new registration, a transfer, or a change in ownership. All these forms and more are readily available on our website for you to fill out. If you have any questions, don't hesitate to reach out to us by calling +1 (800) 419-9569 or email us at info@canadianvesselregistry.ca.