After a long, cold Canadian winter, summer is finally upon us. With the sunshine comes shortsleeves, trips to the cabin, and of course, getting the boat out on the lake. Before you leave the dock, however, there are likely some issues that will need to be addressed. You will want to ensure that all necessary maintenance has been performed so that your boat can operate safely. You should also clean it thoroughly, if it has been sitting in storage. Next, you will want to make sure you have a current Transport Canada boat registration.
In many ways, having current documentation for your vessel is just as important as having enough life jackets for your passengers. After all, this ensures that your boat is legally operating on Canadian waters, which can help you avoid costly fines. A valid vessel registration also can provide assistance should the unexpected occur and your boat goes missing. Read on to learn more about getting your vessel registration online.
When to Consider a Transport Canada Boat Registration
If you are a boat owner, you should understand that there are different types of documentation issued by Transport Canada. The documentation that you will require can vary depending on your boat and what it is used for. Two common types of documents are Pleasure Craft Licenses (PCLs) and vessel registration.
A PCL is typically issued to boats that are used for recreational purposes. Not to be confused with a boating license–also called a Pleasure Craft Operator Card (PCOC)–a PCL applies to the vessel itself. This document provides your boat with its registration numbers, which should be affixed to its exterior in a prominent location above the waterline. While any vessel can acquire a PCL, they are required for any vessel with an engine of 7.5 kW or more.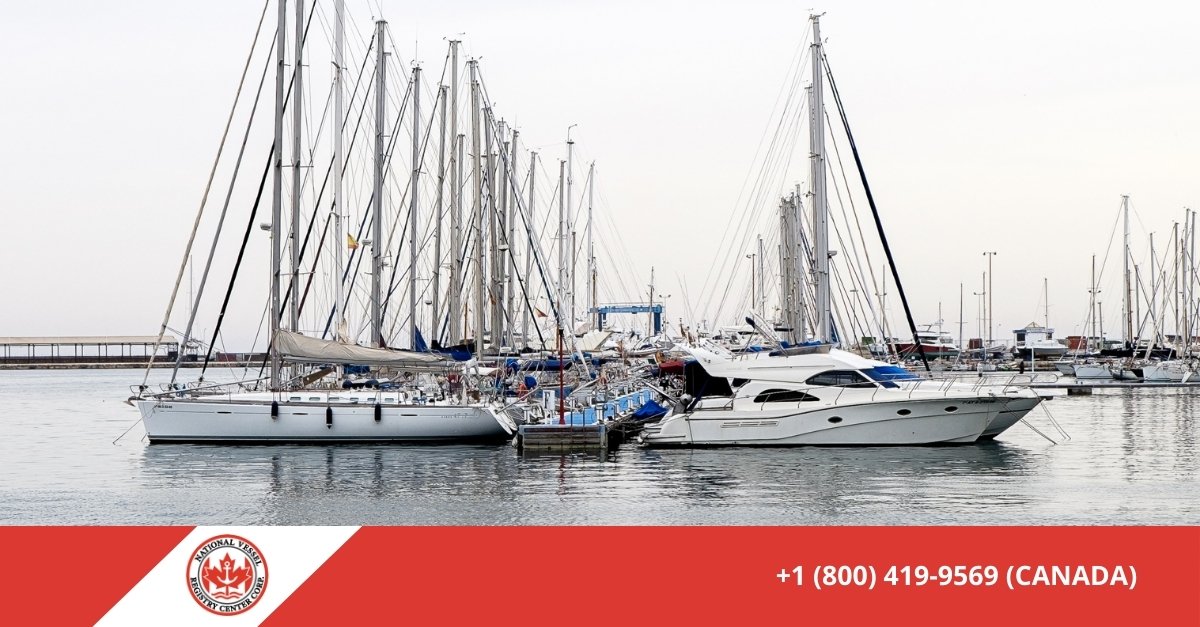 Entering a vessel into the Small Vessel Registry is essentially a step above a PCL. Available to all boaters, vessel registration is compulsory for commercial boats. You will also need to register your vessel if you are traveling abroad or carrying a marine mortgage. If you do opt to register your vessel, you will not need to obtain or renew a PCL. You will also receive the privilege of flying the Canadian flag on your boat.
Another appealing aspect of vessel registration is that it provides boat owners with a completely unique name for their vessel. If you are looking to stand out from your neighbors at the marina, registering your vessel is a great way to do so.
Get Your Vessel Registration Online Today!
To obtain your vessel registration from Transport Canada you will need to complete a Form 1 – Application for Registry. In this document you will be prompted for some information about yourself as well as your vessel. You will also need to submit photographs of all four sides of your boat. Along with the requisite fee, you can package this documentation and mail it to Transport Canada for processing.
Of course, there is also an easier way. At the National Vessel Registry Center, we make it easy to apply for your registration online. Take a moment to browse our offerings–you will see that we host convenient web forms for all of your documentation needs.