After a long, gray winter, it is finally time to get back outside. If you value your summer weekends and prefer to spend them outdoors, boat ownership can be something of a no-brainer. With a vessel all your own, you are free to go fishing or enjoy water sports whenever the mood should strike you. Of course, owning a boat is a privilege, and it is typically an expensive one. If you have begun shopping around for new boats, you know the price tags can climb pretty high. On top of that, there are also maintenance costs and docking fees to consider. For this reason, many opt to purchase previously owned boats, as they can offer a more budget-friendly pathway to boat ownership. Whether you are buying a new or used boat, though, you should probably anticipate sitting down and filling out some paperwork. If you need an Ontario boat registration, we can help you process your application online using our simplified web forms.
If you happen to live full-time in Ontario, or if you own a vacation home or cabin in the province, you know there is no shortage of lakes. To be a bit more precise, Ontario is home to more than 250,000 lakes, which shakes out to roughly one-fifth of the entire world's freshwater supply. In Ontario, the possibilities for boating are virtually endless. You will want to also do what you can to protect these waterways for the enjoyment of future boaters. That means keeping an eye on your emissions, cleaning your boat regularly, and staying on top of your Transport Canada paperwork. By registering your vessel, you are helping Transport Canada better monitor and preserve our waterways.
What is an Ontario Boat Registration?
There are a couple of common ways to document a boat in Canada. There is the pleasure craft license (PCL) option, which applies to all leisure crafts with engines of 7.5 kW (10 horsepower) or more. There is also the vessel registration option, which is required for any boat that is used commercially or traveling internationally under the Canadian flag. You will also need to register your vessel if it was purchased with a bank loan. It is worth noting that PCLs and vessel registrations are available to all boats who want them, regardless of whether or not they meet the thresholds for the requirements.
To apply for your vessel registration, you will want to complete what is called a Form 1 – Application for Vessel Registration. You should also fill out a Form 3 – Statement of Qualification for Vessel Registration, and provide photographs of all four sides of your vessel to Transport Canada. If you are registering a vessel for the first time, you will also need to provide a tonnage measurement.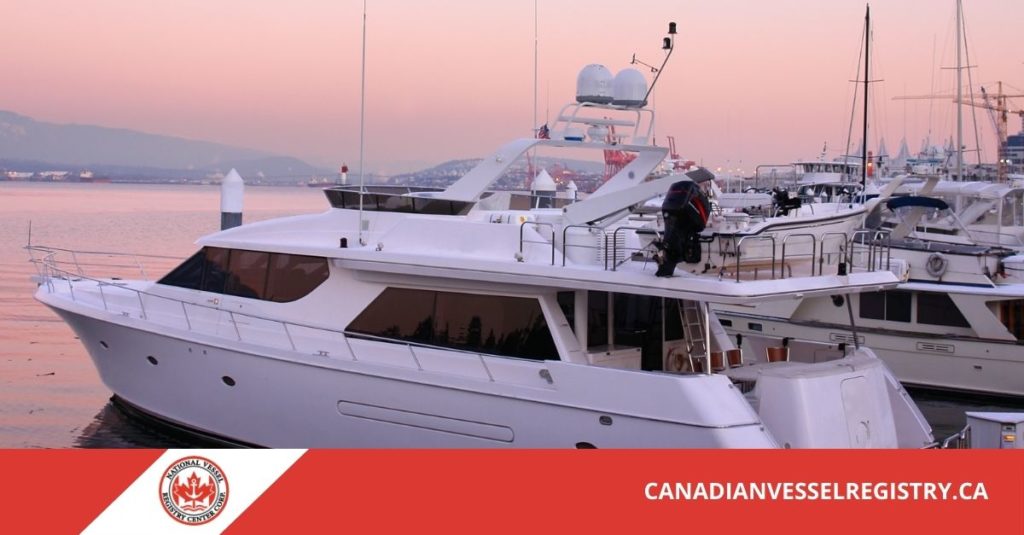 Get Out on the Lake with Our Help!
We can help you register your vessel online with our web forms. Take a few minutes to explore our website to learn more, or visit our Frequently Asked Questions page.