Purchasing a boat can be a significant turning point in your life. However, you'll want to make sure you comprehend all boat registration steps and obligations before you start this new seafaring phase. One of the main pieces of information you must familiarize yourself with for the forms is your vessel's port of registry. According to Canadian law, you must either register or license your vessel in order to operate it. Even if you are bringing the ship in from the United States or overseas, you will need to complete the necessary forms so you can present them to border officials. Such paperwork is also needed even if the deal occurs in Canada. 
Registering Your Vessel and Port of Registry
You must register your vessel with Transport Canada in order to ensure that it is moored in the appropriate port. You must give them the corresponding form application as part of this process. It's not very complicated, but it will require some attention to detail in order to make sure you have the correct information. As with many other kinds of paperwork, providing inaccurate information could result in having your application rejected, which would prolong the registration process. Most of the information on this form will be very basic manufacturing data about the vessel itself, along with your contact information as the owner and identification of the vessel. It will only take a short while after you submit this form, which you can do directly through our platform, before you obtain your certificate of port registration.
Switching Your Port
You might eventually relocate or keep your vessel in a different place. You might want to submit a change of port of registry form to Transport Canada in situations like this. In accordance with the regulations established by Transport Canada, you are required to inform them of any changes to the vessel so that they can update your registration. To do this, you must complete and submit an application, which is sometimes difficult for people to locate. The National Vessel Registry Center Corp. can assist you with this.
Changing Your Port Registry The Better Way
Through our website, we've made it possible for you to quickly and safely sign up for any kind of boat registry that you need. Just visit our website and select the registry forms. Once the menu appears, you should be able to browse through the different available online forms. Once you find this or any other form you're looking for, you'll find that it is really straightforward to put all the necessary information in without any problems, as long as you have the required information at hand. Simply fill out the fields marked with red asterisks to expedite the process, as those are required fields.
Your Boating Needs Wherever You Are And Whenever You Want To
We understand that you don't always have the necessary time to fill out all the required paperwork. While browsing through the various forms, you may notice that there is more work than you had intended to do right now. Taking this into account, we've made our website totally mobile friendly. Because of this, you can complete this form and any boat form at any time and from any location. You can complete this on your laptop because our site has been fully responsive and optimized for mobile devices. It can also be completed using a phone, tablet, or other device. This form travels with you so that you won't need to rearrange your schedule to complete vessel paperwork.
Determine Your Port Of Registry
Your ship will probably spend the majority of the time docked at a particular port when it's not in use. Additionally, this will be the port where your registration will be filed. Your vessel registration must be tied to a specific port in the same way that it must be tied to your home address. After taking this into account, you must decide which port you want to register your vessel. For the sake of convenience, most people choose the location that is closest to their home or place of employment. The cost of docking, for example, will undoubtedly play a role in your decision regarding which port to use.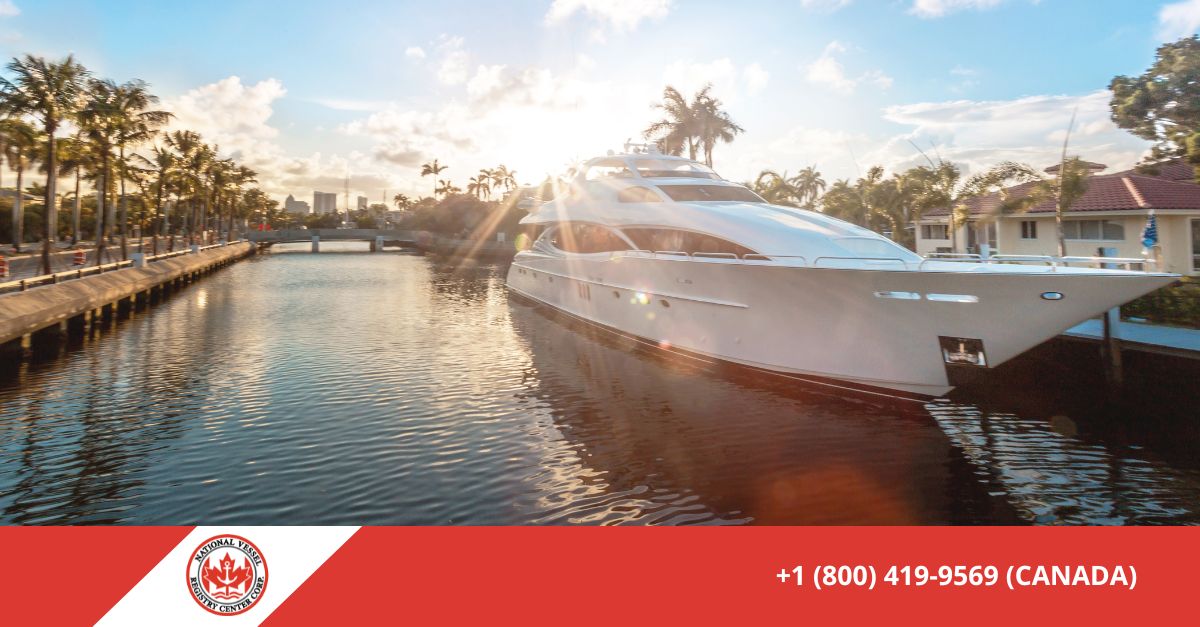 All Your Port Registration Needs
Whether you are registering for the first time, need to change your port of registry, or need help with anything else, the National Vessel Registry Center Corp. can help. We are a skilled group of professionals who handle the paperwork for our clients to be submitted to Transport Canada. On our website, all the forms you might need to file are easily accessible with a single mouse click. With our electronic versions, you can complete forms on a computer, smartphone, or tablet and have them sent securely and safely in a matter of minutes. Use our services today to quickly and easily make filing changes.