Have you ever sat down to try to fill out a pleasure craft license only to discover that you are unable to focus or that you are missing an important piece of information, leaving you unable to complete it? Does the thought of sitting in front of your computer for hours on end just to fill out a pleasure craft license form make you cringe? We completely comprehend. With the warm temperatures of spring and summer, the last thing anyone wants to do with their free time is fill out boat documentation forms. This is where we step in. You can use your phone or another device to fill out the necessary forms on our website.
What Is a Pleasure Craft Licence and How Do I Know If I Need One?
A Pleasure Craft Licence, also known as a PCL or simply a boat license, is a legal document that provides you with a unique identification number for your vessel. This allows search and rescue personnel to access vital information in the event of an accident or a rescue mission.
You might also be wondering whether or not you need one. Simply put, any boat operated for recreational purposes and equipped with a motor of 10 hp or more requires a Pleasure Craft Licence, so if your vessel has these features, continue reading to learn how to obtain one.
Once you've determined the number, it should be displayed on both sides of the box in capital letters, in a color that contrasts with that of your boat, and at least 7.5 cm in height. Failure to carry this documentation and display it on your boat while sailing can result in fines of up to $250.
How to Apply for a Pleasure Craft License Using Your Phone
The process of filling it out on your phone is extremely simple. Simply go to our website, click on "license forms," and then select "New Pleasure Craft License" from the drop-down menu. Fill out the form from there. It may only take a few minutes if you have the necessary information already in your head or written nearby. To speed up the process even further, we marked the most important parts with a red asterisk. You can do this using your phone, tablet, or other mobile devices.
We accomplish this through a process known as "optimization," or making our site "responsive." Through optimization, you'll be able to open this form on your phone quickly and fully functionally. Then you'll be able to fill it out whenever and however you want. To that end, we not only make it simple to fill out these forms, but we also keep your information secure. With SSL encryption, you can be confident that your information will be secure whether you fill out our forms on your phone or anywhere else.
Getting a PCL and an Acknowledgment Number Through Transport Canada
A PCL application can be processed in several ways. One of them is to apply to Transportation Canada. You can do this by downloading the appropriate form from their website and filling it out with information such as your name, address, information about the previous owner, and information about the vessel itself.
When you submit an application for a new, transfer, or renewal of your pleasure craft license through Transport Canada, you will see a confirmation page with your acknowledgment number. You should print a copy of the confirmation page for your records. Please save a pdf copy of the page for future reference if you are unable to print it. The acknowledgment number (which is the equivalent of the pleasure craft license number) is valid for 90 days from the initial issue date and must be marked on either side of the boat. It will allow you to start using your pleasure craft right away. 
Is There a Licensing Alternative?
Vessels intended for commercial use must be registered and go through the "vessel registration" process. You can do the same on our website. Furthermore, many vessels with motors equal to or greater than 7.5 kW/10 horsepower (but less than 15 gross tonnes) may be required to be registered. They would specifically go on the "Small Vessel Registry," which you can also find documentation for on our website.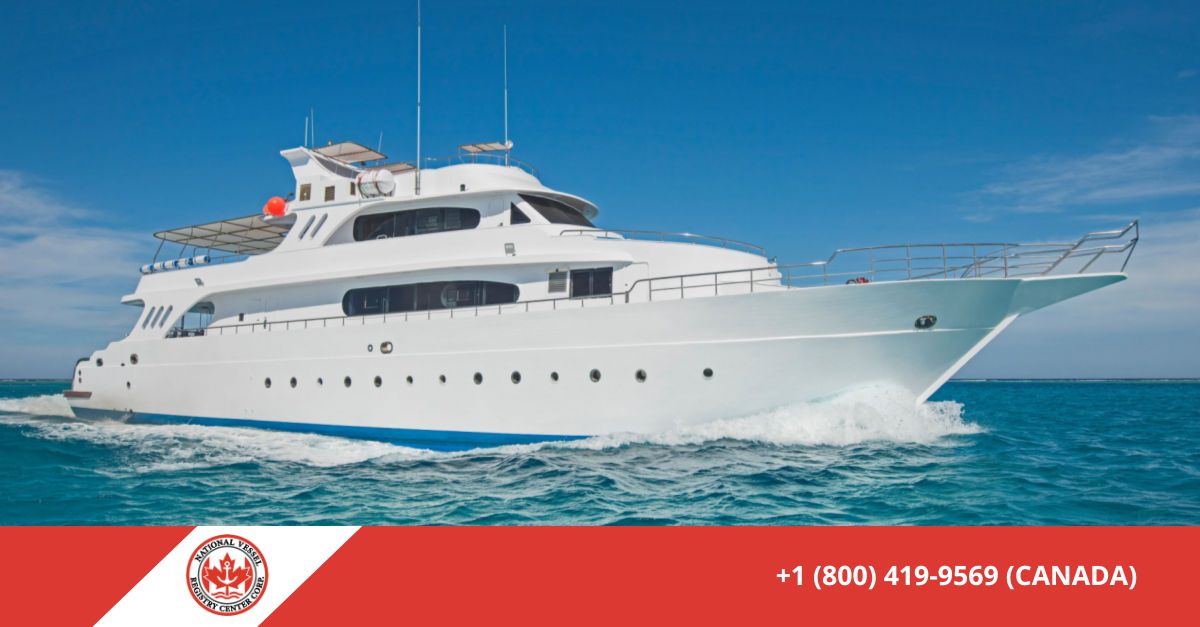 Complete Your PCL Online today.
Completing the purchase or sale of a boat can take a significant amount of time and energy. When you factor in a trip to the post office, you may wonder if there is an easier way to process your paperwork with Transport Canada.
Our streamlined, easy-to-read web forms at the National Vessel Registry Center can help you submit your PCL transfer in minutes. We are a private service that provides SSL-encrypted forms for this and many other Canadian vessel documentation issues. Contact us right now to learn more about how we can assist you.